Friday, August 19th at 6 PM-
Time Banking in Windham County
On Friday August 29 at 6:00 PM, Wilmington's Pettee Memorial Library is sponsoring a talk about time banking in Windham County.  Brattleboro Time Trade is a nonprofit organization that enables us to share our skills and get services we need from others in the community at no cost.  280 Windham County residents are already participating.  For information, contact Alan Baker at 802-280-8413.
---
Join us for this very exciting series of movie showings!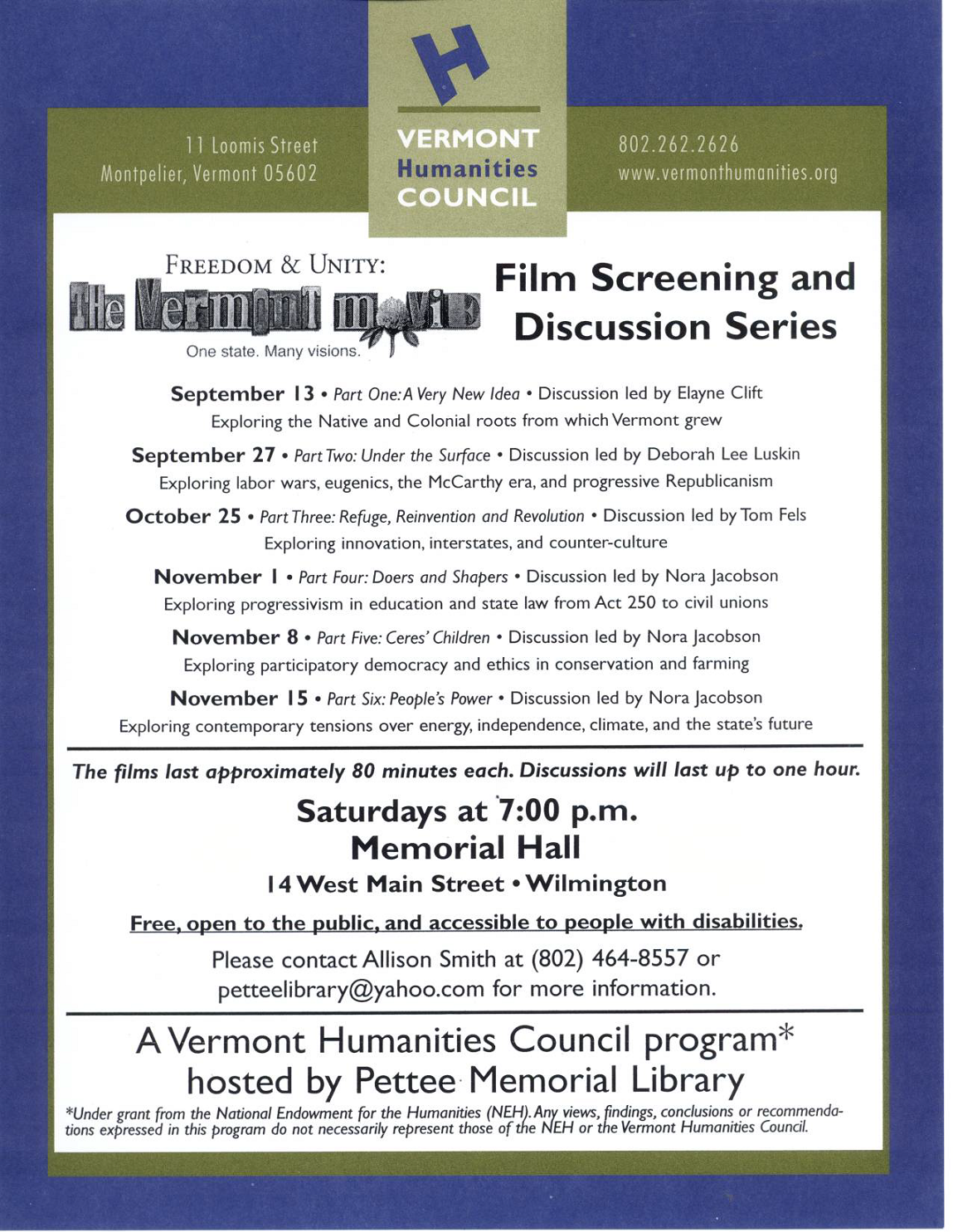 ---

Visit geekthelibrary.org for more information.
---
More New Titles Have Been Added to Our E-Book and Audio Book Catalog! 

You will need to create a new account. 
All our audio books and e-books will be available at this new site!
Please see our online resources page for more details.