Pettee is Proud to Present:

You will need to create a new account. 
All our audio books and e-books will be available at this new site!
Please see our online resources page for more details.

Are you having a technology problem?
Our intern is here to help!
Sign up today to have our intern help you with your technology issues.  He can answer questions on everything from creating a Facebook page to Skyping your family members and most things in between.
Justin is available on Fridays from 12 to 4 PM*.
*Please note time change.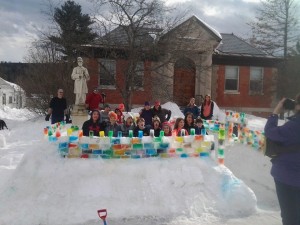 Thanks to all the volunteers who came out this weekend to build the beautiful fort on our front lawn!  Stop by the library to see this evolving structure.  It's even fun at night!  To see more pictures, head to our Photo Album page.