New J and TR Books!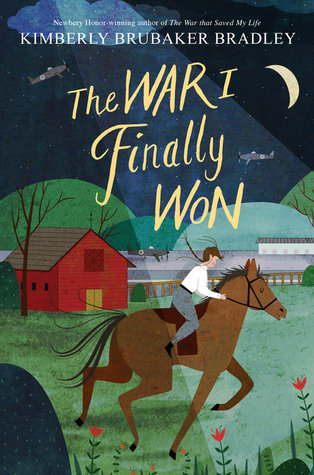 When Ada's clubfoot is surgically fixed at last, she knows for certain that she's not what her mother said she was—damaged, deranged, crippled mentally as well as physically. She's not a daughter anymore, either. What is she?
World War II continues, and Ada and her brother, Jamie, are living with their loving legal guardian, Susan, in a borrowed cottage on the estate of the formidable Lady Thorton—along with Lady Thorton herself and her daughter, Maggie. Life in the crowded cottage is tense enough, and then, quite suddenly, Ruth, a Jewish girl from Germany, moves in. A German? The occupants of the house are horrified. But other impacts of the war become far more frightening. As death creeps closer to their door, life and morality during wartime grow more complex. Who is Ada now? How can she keep fighting? And who will she struggle to save?
---
Nine-year-old Ada has never left her one-room apartment. Her mother is too humiliated by Ada's twisted foot to let her outside. So when her little brother Jamie is shipped out of London to escape the war, Ada doesn't waste a minute—she sneaks out to join him.
So begins a new adventure of Ada, and for Susan Smith, the woman who is forced to take the two kids in. As Ada teaches herself to ride a pony, learns to read, and watches for German spies, she begins to trust Susan—and Susan begins to love Ada and Jamie. But in the end, will their bond be enough to hold them together through wartime? Or will Ada and her brother fall back into the cruel hands of their mother?
This masterful work of historical fiction is equal parts adventure and a moving tale of family and identity—a classic in the making.
---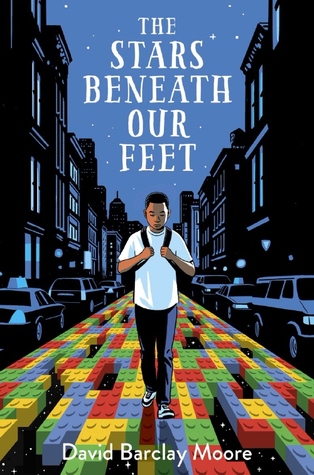 It's Christmas Eve in Harlem, but twelve-year-old Lolly Rachpaul and his mom aren't celebrating. They're still reeling from his older brother's death in a gang-related shooting just a few months earlier. Then Lolly's mother's girlfriend brings him a gift that will change everything: two enormous bags filled with Legos. Lolly's always loved Legos, and he prides himself on following the kit instructions exactly. Now, faced with a pile of building blocks and no instructions, Lolly must find his own way forward.
His path isn't clear–and the pressure to join a "crew," as his brother did, is always there. When Lolly and his friend are beaten up and robbed, joining a crew almost seems like the safe choice. But building a fantastical Lego city at the community center provides Lolly with an escape–and an unexpected bridge back to the world.
---
She lives in a tank in a boardwalk aquarium. She is the main attraction, though visitors never get more than a glimpse of her.
She has a tail. She can't walk. She can't speak.
But she can make friends with Livia, an ordinary girl, and yearn for a life that includes yoga and pizza. She can grow stronger and braver. With determination, a touch of magic, and the help of a loyal octopus, she can do anything.
---
In 1957 in Liverpool, England, a young lad named John Lennon and his band played music at a local church fair. In the audience was Paul McCartney, who liked what he heard and soon joined the group. Paul's friend George Harrison kept showing up at rehearsals until the older boys finally let him in. Eventually they found the perfect drummer, Ringo Starr, and the perfect name: The Beatles.
Told through a lyrical text and stunning paintings, this book spotlights four ordinary boys growing up amid the rubble of postwar England who found music to be a powerful, even life-saving, force.
---
---