New J and TR Books!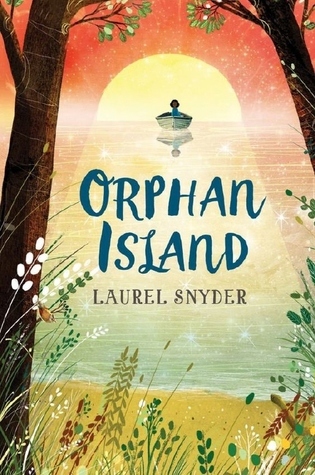 On the island, everything is perfect. The sun rises in a sky filled with dancing shapes; the wind, water, and trees shelter and protect those who live there; when the nine children go to sleep in their cabins, it is with full stomachs and joy in their hearts. And only one thing ever changes: on that day, each year, when a boat appears from the mist upon the ocean carrying one young child to join them—and taking the eldest one away, never to be seen again.
Today's Changing is no different. The boat arrives, taking away Jinny's best friend, Deen, replacing him with a new little girl named Ess, and leaving Jinny as the new Elder. Jinny knows her responsibility now—to teach Ess everything she needs to know about the island, to keep things as they've always been. But will she be ready for the inevitable day when the boat will come back—and take her away forever from the only home she's known?
---
Against the ominous backdrop of the influenza epidemic of 1918, Annie, a new girl at school, is claimed as best friend by Elsie, a classmate who is a tattletale, a liar, and a thief. Soon Annie makes other friends and finds herself joining them in teasing and tormenting Elsie. Elsie dies from influenza, but then she returns to reclaim Annie's friendship and punish all the girls who bullied her. Young readers who revel in spooky stories will relish this chilling tale of a girl haunted by a vengeful ghost.
---
When thirteen-year-old Lora tells her parents that she wants to join Premier Castro's army of young literacy teachers, her mother screeches to high heaven, and her father roars like a lion. Lora has barely been outside of Havana — why would she throw away her life in a remote shack with no electricity, sleeping on a hammock in somebody's kitchen? But Lora is stubborn: didn't her parents teach her to share what she has with someone in need? Surprisingly, Lora's abuela takes her side, even as she makes Lora promise to come home if things get too hard. But how will Lora know for sure when that time has come? Shining light on a little-known moment in history, Katherine Paterson traces a young teen's coming-of-age journey from a sheltered life to a singular mission: teaching fellow Cubans of all ages to read and write, while helping with the work of their daily lives and sharing the dangers posed by counterrevolutionaries hiding in the hills nearby. Inspired by true accounts, the novel includes an author's note and a timeline of Cuban history.
---
Frankie was a completely normal pet goldfish . . . until Tom's evil-scientist big brother, Mark, tried to murder him with toxic gunge! Luckily Tom and his best friend Pradeep shocked Frankie back to life with a battery, and he's been their zombie-fishy friend ever since.
At a medieval re-enactment event, some-fin very weird starts going on. One of the knights is acting very suspiciously . . . and Tom is sure he's seen his evil big brother's vampire kitten lurking around. Can Pradeep and Tom work out what Mark is up to without revealing Frankie's secret zombie skills?
In story two, a Jurassic carp fossil is found underneath the school playground. Can Frankie, Tom and Pradeep stop Mark's evil plan before his BEASTLY secret gets out?
---
Originally published in two volumes over a decade ago, this fully updated and expanded edition of Girls Who Rocked the World "spans a variety of achievements, interests, and backgrounds, from Harriet Tubman and Coco Chanel to S.E. Hinton and Maya Lin–each with her own incredible story of how she created life-changing opportunities for herself and the world.
Personal aspirations from today's young women are interspersed throughout the book, which also includes profiles of teenagers who are rocking the world right now–girls like Winter Vinecki, the creator of the nonprofit organization Team Winter, and Jazmin Whitley, the youngest designer to show at L.A. Fashion Week.
---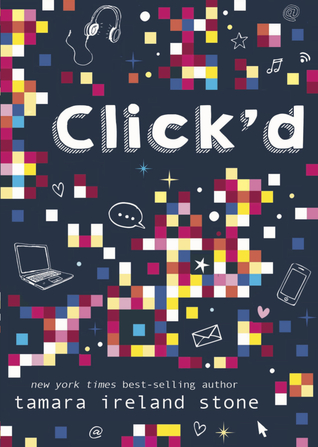 Allie Navarro can't wait to show her best friends the app she built at CodeGirls summer camp. CLICK'D pairs users based on common interests and sends them on a fun (and occasionally rule-breaking) scavenger hunt to find each other. And it's a hit. By the second day of school, everyone is talking about CLICK'D.
Watching her app go viral is amazing. Leaderboards are filling up! Everyone's making new friends. And with all the data Allie is collecting, she has an even better shot at beating her archenemy, Nathan, at the upcoming youth coding competition. But when Allie discovers a glitch that threatens to expose everyone's secrets, she has to figure out how to make things right, even if that means sharing the computer lab with Nathan. Can Allie fix her app, stop it from doing any more damage, and win back the friends it hurt-all before she steps on stage to present CLICK'D to the judges?
---
Twelve-year-old Crow has lived her entire life on a tiny, isolated piece of the starkly beautiful Elizabeth Islands in Massachusetts. Abandoned and set adrift on a small boat when she was just hours old, Crow's only companions are Osh, the man who rescued and raised her, and Miss Maggie, their fierce and affectionate neighbor across the sandbar.
Crow has always been curious about the world around her, but it isn't until the night a mysterious fire appears across the water that the unspoken question of her own history forms in her heart. Soon, an unstoppable chain of events is triggered, leading Crow down a path of discovery and danger.
Vivid and heart wrenching, Lauren Wolk's Beyond the Bright Seais a gorgeously crafted and tensely paced tale that explores questions of identity, belonging, and the true meaning of family.
---
From the Files of the Platypus Police Squad
Case #1138 Detectives of record: Rick Zengo and Corey O'Malley
Case brief: A local schoolteacher is missing, and the only thing fishier than the circumstances surrounding his disappearance is the smell coming from the bag he left behind. All clues point to billionaire businessman Frank Pandini Jr.–but why would Pandini get his paws into the illegal fish trade?
---
Jarrett J. Krosoczka is back with The Ostrich Conspiracy, the second installment in a fast-paced, action-packed, and hilarious middle-grade series featuring two platypus detectives, perfect for fans of Diary of a Wimpy Kid, Big Nate, and Lunch Lady.
The opening of the Kalamazoo City Dome–the world's largest indoor amusement complex–has everyone in the city buzzing, especially because it's going to be the shooting site for Chase Mercy's new blockbuster film. But that's when things start to go haywire. Who would want to sabotage the Dome, and why? Detectives Rick Zengo and Corey O'Malley are on the case!
---
From Jarrett J. Krosoczka comes Last Panda Standing, the third installment in the hilarious, high-action illustrated middle grade series featuring two platypus detectives, perfect for fans of Diary of a Wimpy Kid, Big Nate, and Jarrett's own Lunch Lady series.
The Kalamazoo City mayoral race is heating up, and Frank Pandini Jr. has been threatened by a mysterious assailant. He requests a special Platypus Police Squad protection detail: Detective Rick Zengo. This leaves O'Malley to be partnered up with Jo Cooper, the newest detective on the force. Can Zengo get to the bottom of the attacks—without O'Malley backing him up?
---
From Jarrett J. Krosoczka comes Never Say Narwhal, the final installment in the hilarious, high-action illustrated middle grade series featuring two platypus detectives, perfect for fans of Diary of a Wimpy Kid, Big Nate, and Jarrett's own Lunch Lady series.
Frank Pandini Jr. is the mayor of Kalamazoo City, and everyone is celebrating—everyone except for Zengo, O'Malley, and Cooper, who can't seem to close a single case. To make matters worse, a mysterious hulking shadow has appeared in waters around KC. Could this spell the end for the Platypus Police Squad?
---
In middle school, words aren't just words. They can be weapons. They can be gifts. The right words can win you friends or make you enemies. They can come back to haunt you. Sometimes they can change things forever.
When cell phones are banned at Branton Middle School, Frost and his friends Deedee, Wolf, and Bench come up with a new way to communicate: leaving sticky notes for each other all around the school. It catches on, and soon all the kids in school are leaving notes—though for every kind and friendly one, there is a cutting and cruel one as well.
In the middle of this, a new girl named Rose arrives at school and sits at Frost's lunch table. Rose is not like anyone else at Branton Middle School, and it's clear that the close circle of friends Frost has made for himself won't easily hold another. As the sticky-note war escalates, and the pressure to choose sides mounts, Frost soon realizes that after this year, nothing will ever be the same.
---
It's hard to start at a new school . . . especially if you're in a new country. Back home, Anais was the best English student in her class. Here in Crazy America she feels like she doesn't know English at all. Nothing makes sense (chicken FINGERS?), and the kids at school have some very strange ideas about Africa. Anais misses her family–Papa and grandmother Oma and big brother Olivier–because here in Crazy America there's only little Jean-Claude and Mama. So she writes letters to Oma–lots of them. She tells her she misses her and hopes the war is over soon. She tells her about Halloween, snow, mac 'n' cheese dinners and princess sleepovers. She tells her about the weird things Crazy Americans do, and how she just might be turning into a Crazy American herself.
One Good Thing About America is a sweet, often funny middle-grade novel that explores differences and common ground across cultures.