Become our friend on Goodreads and tell us what you read!
New Fiction!
(Scroll down for Nonfiction!)
Lucas Ray is shocked when an adorable puppy jumps out of an abandoned building and into his arms. Though the apartment he shares with his mother, a disabled veteran, doesn't allow dogs, Lucas can't resist taking Bella home.
Bella is inexplicably drawn to Lucas, even if she doesn't understand the necessity of games like No Barks. As it becomes more difficult to hide her from the neighbors, Lucas begins to sneak Bella into the VA where he works. There, Bella brings joy and comfort where it is needed most.
After Bella is picked up by Animal Control because pit bulls are banned in Denver, Lucas has no choice but to send her to a foster home until he can figure out what to do. But Bella, distraught at the separation, doesn't plan to wait. With four hundred miles of dangerous Colorado wilderness between her and her person, Bella sets off on a seemingly impossible and completely unforgettable adventure home.
---
Nick Mason has been given a true mission impossible: Infiltrate WITSEC, the top-secret federal witness-protection program that has never been compromised, locate the three men who put his boss Darius Cole behind bars for life, and kill them.
But first he has to find them—they're ghost prisoners locked down around the clock in classified "deep black" locations by an battalion of heavily armed U.S. marshals charged with protecting them—and the clock is ticking. Cole is appealing his conviction, and these witnesses are either his ticket to freedom or the final nail in his coffin. If they testify, Darius Cole will never step foot in the outside world again. If they are killed, he will walk out a free man.
As he risks everything to complete his mission, Mason finds himself being hunted by the very man he replaced, the ruthless assassin who once served, then betrayed, Darius Cole. Rather than waiting to be Mason's next victim, he has escaped witness protection to hunt down and kill Mason himself.
---
At the age of fifty, former prosecutor Bill ten Boom has walked out on everything he thought was important to him: his law career, his wife, Kindle County, even his country. Still, when he is tapped by the International Criminal Court–an organization charged with prosecuting crimes against humanity–he feels drawn to what will become the most elusive case of his career. Over ten years ago, in the apocalyptic chaos following the Bosnian war, an entire Roma refugee camp vanished. Now for the first time, a witness has stepped forward: Ferko Rincic claims that armed men marched the camp's Gypsy residents to a cave in the middle of the night–and then with a hand grenade set off an avalanche, burying 400 people alive. Only Ferko survived.
Boom's task is to examine Ferko's claims and determinine who might have massacred the Roma. His investigation takes him from the International Criminal Court's base in Holland to the cities and villages of Bosnia and secret meetings in Washington, DC, as Boom sorts through a host of suspects, ranging from Serb paramilitaries, to organized crime gangs, to the US government itself, while also maneuvering among the alliances and treacheries of those connected to the case: Layton Merriwell, a disgraced US major general desperate to salvage his reputation; Sergeant Major Atilla Doby,a vital cog in American military operations near the camp at the time of the Roma's disappearance; Laza Kajevic, the brutal former leader of the Bosnian Serbs; Esma Czarni, Ferko's alluring barrister; and of course, Ferko himself, on whose testimony the entire case rests-and who may know more than he's telling.
---
Moonstone for empathy. Azurite for memories. Lapis lazuli for truth… In the quiet village of Noon Sun, Benedict Stone has settled into a complacent and predictable routine. Business at his jewelry shop has dried up; his marriage is on the rocks. His life is in desperate need of a jump start…
And then a surprise arrives at his door.
Gemma is Benedict's audacious teenage niece-the daughter of his estranged brother, Charlie. The two Stone brothers had a falling out and haven't spoken in almost two decades, since Charlie left for America. Reckless and stubborn, Gemma invites herself into Benedict's world and turns his orderly life upside down. But she might just be exactly what he needs to get his life back on track…
---
In a top-secret location deep in the Ural Mountains, Russian President Gennadiy Gryzlov has built his nation's most dangerous weapon since the atomic bomb—a fearsome tool to gain superiority in Russia's long-running battle with the West. From inside Perun Aerie—an intricate network of underground tunnels and chambers that is the heart of the Russian cyber warfare program—he is launching a carefully plotted series of attacks on an unsuspecting U.S. and its European allies.
The first strike targets Warsaw, Poland, where Russian malware wipes out the records of nearly every Polish bank account, imploding the country's financial system and panicking the rest of Europe. When Stacy Anne Barbeau, the besieged American president, fails to effectively combat the Russian threat, Brad McLanahan, on some well-earned R&R with his new Polish girlfriend, Major Nadia Rozek, is called back to duty.
As the Russians' deadly tactics escalate—including full-scale assaults on Europe's power grid and the remote hijacking of a commercial airliner that kills hundreds of civilians—McLanahan and his Scion team kick into gear, arming themselves with the most advanced technological weaponry for the epic struggle ahead. A patriot in the mold of his father, the late general Patrick McLanahan, Brad knows firsthand the price of freedom.
---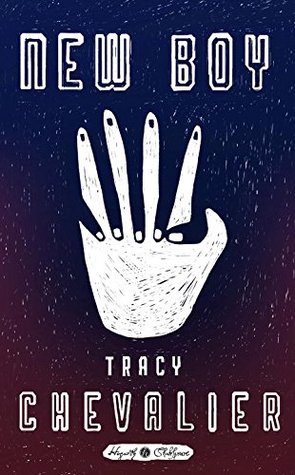 Arriving at his fifth school in as many years, a diplomat's son, Osei Kokote, knows he needs an ally if he is to survive his first day so he's lucky to hit it off with Dee, the most popular girl in school. But one student can't stand to witness this budding relationship: Ian decides to destroy the friendship between the black boy and the golden girl. By the end of the day, the school and its key players – teachers and pupils alike – will never be the same again.
The tragedy of Othello is transposed to a 1970's suburban Washington schoolyard, where kids fall in and out of love with each other before lunchtime, and practice a casual racism picked up from their parents and teachers. Peeking over the shoulders of four 11 year olds Osei, Dee, Ian, and his reluctant girlfriend Mimi, Tracy Chevalier's powerful drama of friends torn apart by jealousy, bullying and betrayal will leave you reeling.
---
Since We Fell follows Rachel Childs, a former journalist who, after an on-air mental breakdown, now lives as a virtual shut-in. In all other respects, however, she enjoys an ideal life with an ideal husband. Until a chance encounter on a rainy afternoon causes that ideal life to fray. As does Rachel's marriage. As does Rachel herself.  Sucked into a conspiracy thick with deception, violence, and possibly madness, Rachel must find the strength within herself to conquer unimaginable fears and mind-altering truths.
---
Meet Eleanor Oliphant: she struggles with appropriate social skills and tends to say exactly what she's thinking. That, combined with her unusual appearance (scarred cheek, tendency to wear the same clothes year in, year out), means that Eleanor has become a creature of habit (to say the least) and a bit of a loner. Nothing is missing in her carefully timetabled life of avoiding social interactions, where weekends are punctuated by frozen pizza, vodka, and phone chats with Mummy.
But everything changes when Eleanor meets Raymond, the bumbling and deeply unhygienic IT guy from her office. When she and Raymond together save Sammy, an elderly gentleman who has fallen on the sidewalk, the three become the kind of friends who rescue each other from the lives of isolation they have each been living. And it is Raymond's big heart that will ultimately help Eleanor find the way to repair her own profoundly damaged one.
---
Nora and Theresa Flynn are twenty-one and seventeen when they leave their small village in Ireland and journey to America.
Nora is the responsible sister; she's shy and serious and engaged to a man she isn't sure that she loves. Theresa is gregarious; she is thrilled by their new life in Boston and besotted with the fashionable dresses and dance halls on Dudley Street. But when Theresa ends up pregnant, Nora is forced to come up with a plan—a decision with repercussions they are both far too young to understand.
Fifty years later, Nora is the matriarch of a big Catholic family with four grown children: John, a successful, if opportunistic, political consultant; Bridget, privately preparing to have a baby with her girlfriend; Brian, at loose ends after a failed baseball career; and Patrick, Nora's favorite, the beautiful boy who gives her no end of heartache. Estranged from her sister and cut off from the world, Theresa is a cloistered nun, living in an abbey in rural Vermont. Until, after decades of silence, a sudden death forces Nora and Theresa to confront the choices they made so long ago.
---
On the day of his daughter's wedding, Agamemnon orders her sacrifice.
His daughter is led to her death, and Agamemnon leads his army into battle, where he is rewarded with glorious victory.
Three years later, he returns home and his murderous action has set the entire family – mother, brother, sister – on a path of intimate violence, as they enter a world of hushed commands and soundless journeys through the palace's dungeons and bedchambers. As his wife seeks his death, his daughter, Electra, is the silent observer to the family's game of innocence while his son, Orestes, is sent into bewildering, frightening exile where survival is far from certain. Out of their desolating loss, Electra and Orestes must find a way to right these wrongs of the past even if it means committing themselves to a terrible, barbarous act.
---
To those in her Cape Cod town, Mother is an exemplar of piety, frugality, and hard work. To her husband and seven children, she is the selfish, petty tyrant of Mother Land. She excels at playing her offspring against each other. Her favorite, Angela, died in childbirth; only Angela really understands her, she tells the others. The others include the officious lawyer, Fred; the uproarious professor, Floyd; a pair of inseparable sisters whose devotion to Mother has consumed their lives; and JP, the narrator, a successful writer whose work she disparages. As she lives well past the age of 100, her brood struggles with and among themselves to shed her viselike hold on them.
Mother Land is a piercing portrait of how a parent's narcissism impacts a family. While the particulars of this tale are unique, Theroux encapsulates with acute clarity and wisdom a circumstance that is familiar to legions of readers. And beyond offering the shock and comfort of recognition, Mother Land presents for everyone an engrossing, heartbreaking, and often funny saga of a vast family that bickers, colludes, connives, and ultimately overcomes the painful ties that bind them.
---
In Police—the last novel featuring Jo Nesbø's hard-bitten, maverick Oslo detective—a killer wreaking revenge on the police had Harry Hole fighting for the safety of the people closest to him. Now, in The Thirst, the story continues as Harry is inextricably drawn back into the Oslo police force. A serial murderer has begun targeting Tinder daters—a murderer whose MO reignites Harry's hunt for a nemesis of his past.
---
Marian cut herself off from her wealthy, conservative Irish Catholic family when she volunteered during the Spanish Civil War–an experience she has always kept to herself. Now in her nineties, she shares her Rhode Island cottage with her granddaughter Amelia, a young woman of good heart but only a vague notion of life's purpose. Their daily existence is intertwined with Marian's secret past: the blow to her youthful idealism when she witnessed the brutalities on both sides of Franco's war and the romance that left her trapped in Spain in perilous circumstances for nearly a decade.
When Marian is diagnosed with cancer, she finally speaks about what happened to her during those years–personal and ethical challenges nearly unthinkable to Amelia's millennial generation, as well as the unexpected gifts of true love and true friendship. Marian's story compels Amelia to make her own journey to Spain, to reconcile her grandmother's past with her own uncertain future.
---
The Mexican village of San Patricio is being menaced by a bizarre, cultish drug cartel infamous for its brutality. As the townspeople try to defend themselves by forming a vigilante group, the Mexican army and police have their own ways of fighting back. Into this volatile mix of forces for good and evil (and sometimes both) steps an unlikely broker for peace: Timothy Riordan, an American missionary priest who must decide whether to betray his vows to stop the unspeakable violence and help the people he has pledged to protect.
Riordan's fellow expatriate Lisette Moreno serves the region in a different way, as a doctor who makes house calls to impoverished settlements, advocating modern medicine to a traditional society wary of outsiders. To gain acceptance, she must keep secret her rocky love affair with artist Pamela Childress, whose troubled emotions lead Moreno to question their relationship.
Together, Lisette and Riordan tend to their community. But when Riordan oversteps the bounds of his position, his personal crisis echoes the impossible choices facing a nation beset by instability and bloodshed
---
Being a cop runs in Billy Harney's family. The son of Chicago's Chief of Detectives whose twin sister, Patty, also followed in their father's footsteps, there's nothing Billy won't give up for the job, including his life. Left for dead alongside his tempestuous former partner and a hard-charging assistant district attorney out for blood, Billy miraculously survives. But he remembers nothing about the events leading up to the shootout. Charged with double murder and desperate to clear his name, Billy retraces his steps to get to the bottom of what happened. When he discovers the existence of a little black book that everyone who's anyone in Chicago will stop at nothing to get their hands on, Billy suspects it contains the truth that will either set him free…or confirm his worst fears.
---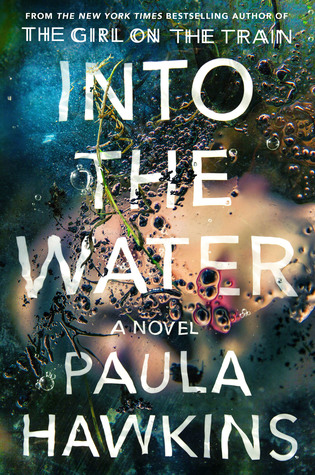 A single mother turns up dead at the bottom of the river that runs through town. Earlier in the summer, a vulnerable teenage girl met the same fate. They are not the first women lost to these dark waters, but their deaths disturb the river and its history, dredging up secrets long submerged.
Left behind is a lonely fifteen-year-old girl. Parentless and friendless, she now finds herself in the care of her mother's sister, a fearful stranger who has been dragged back to the place she deliberately ran from—a place to which she vowed she'd never return.
---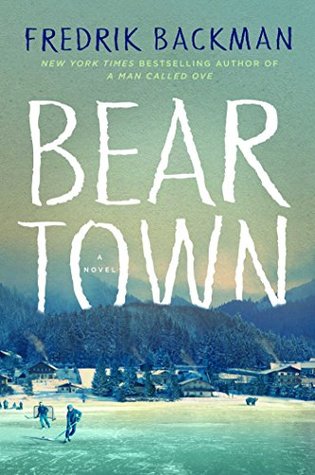 People say Beartown is finished. A tiny community nestled deep in the forest, it is slowly losing ground to the ever encroaching trees. But down by the lake stands an old ice rink, built generations ago by the working men who founded this town. And in that ice rink is the reason people in Beartown believe tomorrow will be better than today. Their junior ice hockey team is about to compete in the national semi-finals, and they actually have a shot at winning. All the hopes and dreams of this place now rest on the shoulders of a handful of teenage boys.
Being responsible for the hopes of an entire town is a heavy burden, and the semi-final match is the catalyst for a violent act that will leave a young girl traumatized and a town in turmoil. Accusations are made and, like ripples on a pond, they travel through all of Beartown, leaving no resident unaffected.
---
In October 1947, after a summer long drought, fires break out all along the Maine coast from Bar Harbor to Kittery and are soon racing out of control from town to village. Five months pregnant, Grace Holland is left alone to protect her two toddlers when her husband, Gene, joins the volunteer firefighters. Along with her best friend, Rosie, and Rosie's two young children, Grace watches helplessly as their houses burn to the ground, the flames finally forcing them all into the ocean as a last resort.
The women spend the night frantically protecting their children, and in the morning find their lives forever changed: homeless, penniless, awaiting news of their husbands' fate, and left to face an uncertain future in a town that no longer exists. In the midst of this devastating loss, Grace discovers glorious new freedoms–joys and triumphs she could never have expected her narrow life with Gene could contain–and her spirit soars. And then the unthinkable happens–and Grace's bravery is tested as never before.
---
On the cusp of turning fifty, Adam Sharp likes his life. He's happy with his partner Claire, he excels in music trivia at quiz night at the local pub, he looks after his mother, and he does the occasional consulting job in IT.
But he can never quite shake off his nostalgia for what might have been: his blazing affair more than twenty years ago with an intelligent and strong-willed actress named Angelina Brown who taught him for the first time what it means to find—and then lose—love. How different might his life have been if he hadn't let her walk away?
And then, out of nowhere, from the other side of the world, Angelina gets in touch. What does she want? Does Adam dare to live dangerously?
---
The story of a long-widowed proprietor of a top flight haute couture resale shop and her four adult children, who, in their search to find the right partners for themselves, encounter and struggle with some very difficult and modern problems facing young people today. A novel that will hit home for a lot of people; not only those seeking or building committed relationships, but the parents who stand on the sidelines as their children wend their way through sometimes painful relationships until they find the right one.
---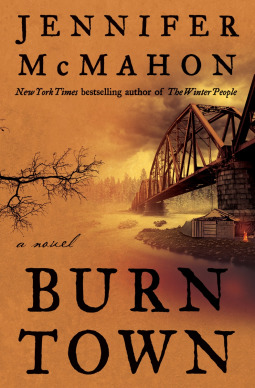 Eva grew up watching her father, Miles, invent strange and wonderful things in the small workshop behind their house on the river that runs through their old mill town. But the most important invention of all was the one that Miles claimed came from the mind of Thomas Edison himself–a machine that allowed one to speak with loved ones long passed. Smuggled out of Edison's laboratory, the blueprints were passed down to Miles, and he's been using them to protect Eva, her mother, Lily, and her brother, Errol, ever since.
Then, one night when a storm is raging and the river is threatening to flood, the machine whirrs to life on its own. Danger, it says. You're in terrible danger. The next thing Eva knows is waking up on the side of the river and seeing her mother's grim face. Eva's father and brother are dead, their house has been washed away and an evil man is searching for them both. They need to hide.
Eva changes her name to Necco–a candy she always loved–and tries to put everything in her past behind her as she adapts to her new life off the grid. But when her boyfriend is murdered and her mother disappears, she knows that the past is starting to catch up to her.
---
Thanks to some very influential people whose lives he saved, Lucas is no longer working for the Minnesota Bureau of Criminal Apprehension, but for the U.S. Marshals Service, and with unusual scope. He gets to pick his own cases, whatever they are, wherever they lead him.
And where they've led him this time is into real trouble. A Biloxi, Mississippi, drug-cartel counting house gets robbed, and suitcases full of cash disappear, leaving behind five bodies, including that of a six-year-old girl. Davenport takes the case, which quickly spirals out of control, as cartel assassins, including a torturer known as the "Queen of home-improvement tools" compete with Davenport to find the Dixie Hicks shooters who knocked over the counting house. Things get ugly real fast, and neither the cartel killers nor the holdup men give a damn about whose lives Davenport might have saved; to them, he's just another large target.
---
Connie Kelly thought she'd found her perfect man on an online dating site. He was silver-haired and handsome, with a mysterious background working for the C.I.A. She fell so hard for M. Brooks Welles that she wrote him a check for almost three hundred thousand dollars, hoping for a big return on her investment.
But within weeks, both Welles and her money are gone. Her therapist, Dr. Susan Silverman, hands her Spenser's card.
A self-proclaimed military hotshot, Welles had been a frequent guest on national news shows speaking with authority about politics and world events. But when he disappears, he leaves not only a jilted lover but a growing list of angry investors, duped cops, and a team of paramilitary contractors looking for revenge.
Enter Spenser, who quickly discovers that everything about Welles is phony. His name, his résumé, and his client list are nothing but an elaborate fraud. But uncovering the truth won't be easy, as he'll have to keep the mystery man alive long enough to get back his client's money. As the trail winds from Boston to backroads Georgia, Spenser will need help from trusted allies Hawk and Teddy Sapp to make sure Welles's next con is his last.
---
Fifteen months ago, Detective Lindsay Boxer's life was perfect–she had a beautiful child and a doting husband, Joe, who helped her catch a criminal who'd brazenly detonated a bomb in downtown San Francisco, killing twenty-five people. But Joe wasn't everything that Lindsay thought he was, and she's still reeling from his betrayal as a wave of mysterious, and possibly unnatural, heart attacks claims seemingly unrelated victims across San Francisco. As if that weren't enough, the bomber she and Joe captured is about to go on trial, and his defense raises damning questions about Lindsay and Joe's investigation. Not knowing whom to trust, and struggling to accept the truth about the man she thought she knew, Lindsay must connect the dots of a deadly conspiracy before a brilliant criminal puts her on trial.
---
"As I was writing My Name Is Lucy Barton," Strout says, "it came to me that all the characters Lucy and her mother talked about had their own stories—of course!—and so the unfolding of their lives became tremendously important to me."
Here, among others, are the "Pretty Nicely Girls," now adults: One trades self-respect for a wealthy husband, the other finds in the pages of a book a kindred spirit who changes her life. Tommy, the janitor at the local high school, has his faith tested in an encounter with an emotionally isolated man he has come to help; a Vietnam veteran suffering from PTSD discovers unexpected solace in the company of a lonely innkeeper; and Lucy Barton's sister, Vicky, struggling with feelings of abandonment and jealousy, nonetheless comes to Lucy's aid, ratifying the deepest bonds of family.
With the stylistic brilliance and subtle power that distinguish the work of this great writer, Elizabeth Strout has created another transcendent work of fiction, with characters who will live in readers' imaginations long after the final page is turned.
---
Claudia Bishop's perfect life fell apart when the aftermath of a brutal assault left her with a crumbling marriage, a newborn daughter, and a constant sense of anxiety about the world around her. Now, looking for a fresh start with a home restoration project and growing blog, Claudia takes on a crumbling old house—one that unbeknownst to her has an ugly history and may hide long buried secrets.
For Zoey Drake the defining moment of her childhood was the horrific home invasion murder of her parents. Years later, she has embraced the rage that fuels her. Training in the martial arts has made her strong and ready to face the demons from the past—and within.
Strangers to each other, and walking very different paths in the wake of trauma, these two women are on a collision course—because Zoey's past nightmare and Claudia's dreams for her future take place in the very same house. As Zoey seeks justice, and Claudia seeks peace, both will confront the monsters at the door that are the most frightening of all.
---
Margaret Douglas has worked hard to put her painful past behind her. Raised off the grid in an abusive home, her only escape was the nearby forest where she sought refuge whenever she could. There, in the peaceful woods, she discovered a strange gift: the ability to understand animals and to communicate with them. And so those creatures became her only friends, her only joy during a desolate childhood. Now Margaret wants nothing more than to live a quiet life, close to the animals and under the radar. But her abilities have not gone unnoticed and there are those who would use them for their own purposes. Determined not to be a pawn in anyone's game, every time someone gets too close, Margaret uproots her life and outruns them.
When John Lassiter breaks into Margaret's apartment, she vanishes again, but Lassiter has good reason to be persistent. As a CIA operative, he owes his life to his men , one of whom is being held captive by an unrelenting enemy—an enemy who has set his sights on Margaret. Which means that Lassiter must control her to use her as bait.
With danger in hot pursuit, Margaret finds herself matching wits with a man who refuses to stop or be stopped. Turning from the hunted to the hunter, Margaret must use everything she has ever learned to not only survive, but to defeat a great evil. And to prove once and for all that she's no easy target.
---
New Nonfiction!
As World War I raged across the globe, hundreds of young women toiled away at the radium-dial factories, where they painted clock faces with a mysterious new substance called radium. Assured by their bosses that the luminous material was safe, the women themselves shone brightly in the dark, covered from head to toe with the glowing dust. With such a coveted job, these "shining girls" were considered the luckiest alive—until they began to fall mysteriously ill. As the fatal poison of the radium took hold, they found themselves embroiled in one of America's biggest scandals and a groundbreaking battle for workers' rights.
---
When future NBA legend Kareem Abdul-Jabbar was still an 18-year-old high school basketball prospect from New York City named Lew Alcindor, he accepted a scholarship from UCLA largely on the strength of Coach John Wooden's reputation as a winner. It turned out to be the right choice, as Alcindor and his teammates won an unprecedented three NCAA championship titles. But it also marked the beginning of one of the most extraordinary and enduring friendships in the history of sports. Abdul-Jabbar reveals the inspirational story of how his bond with John Wooden evolved from a history-making coach-player mentorship into a deep and genuine friendship that transcended sports, shaped the course of both men's lives, and lasted for half a century.
From his first day of practice, when the players were taught the importance of putting on their athletic socks properly, to gradually absorbing the sublime wisdom of Coach Wooden's now famous "Pyramid of Success"; to learning to cope with the ugly racism that confronted black athletes during the turbulent Civil Rights era as well as losing loved ones, Abdul-Jabbar fondly recalls how Coach Wooden's fatherly guidance not only paved the way for his unmatched professional success but also made possible a lifetime of personal fulfillment.
---
In August 1968, one short year after three astronauts had burned to death in their spacecraft, NASA decided that it would launch humankind's first flight to the moon. Sixteen weeks later, Frank Borman, Jim Lovell, and Bill Anders were aboard the first manned spacecraft to depart Earth's orbit, reach the moon, and return safely to Earth, delivering a tear-inducing Christmas Eve message along the way.
---
In 2014, author and photographer Kyle Cassidy published a photo essay on Slate.com called "This is What A Librarian Looks Like," a montage of portraits and a tribute to librarians. Since then, Cassidy has made it his mission to remind us of how essential librarians and libraries are to our communities. His subjects are men and women of all ages, backgrounds, and personal style-from pink hair and leather jackets to button-downs and blazers. In short, not necessarily what one thinks a librarian looks like. The nearly 220 librarians photographed also share their personal thoughts on what it means to be a librarian. This is What A Librarian Looks Like also includes original essay by some of our most beloved writers, journalists, and commentators including Neil Gaiman, George R.R. Martin, Nancy Pearl, Cory Doctorow, Paula Poundstone, Amanda Palmer, Peter Sagal, Jeff VanderMeer, John Scalzi, Sara Farizan, Amy Dickinson, and others. Cassidy also profiles a handful of especially influential librarians and libraries.
---
As late as the 1930s, virtually no drug intended for sickness did any good; doctors could set bones, deliver babies, and offer palliative care. That all changed in less than a generation with the discovery and development of a new category of medicine known as antibiotics. By 1955, the age-old evolutionary relationship between humans and microbes had been transformed, trivializing once-deadly infections.
William Rosen captures this revolution with all its false starts, lucky surprises, and eccentric characters. He explains why, given the complex nature of bacteria—and their ability to rapidly evolve into new forms—the only way to locate and test potential antibiotic strains is by large-scale, systematic, trial-and-error experimentation. Organizing that research needs large, well-funded organizations and businesses, and so our entire scientific-industrial complex, built around the pharmaceutical company, was born.
Timely, engrossing, and eye-opening, Miracle Cure is a must-read science narrative—a drama of enormous range, combining science, technology, politics, and economics to illuminate the reasons behind one of the most dramatic changes in humanity's relationship with nature since the invention of agriculture ten thousand years ago.
---
A major publishing event–for the first time, a beautiful, comprehensive collection of lyrics of music legend and poet Bob Dylan, complete with in-depth annotations by Christopher Ricks.
This definitive collection brings together the entire catalogue of lyrics by Bob Dylan, one of the most legendary songwriters in history. From his early protest songs, like "Blowin' in the Wind" and "The Times They Are a Changing" to his revolutionary "Subterranean Homesick Blues" and "Like a Rolling Stone," Dylan's music has entertained and inspired generations and influenced such artists as John Lennon, Paul Simon, and Neil Young. This is the ultimate volume for any Dylan fan, containing the entire Dylan canon, a wide array of original album art, and in-depth commentary and annotations from literary critic and acclaimed Dylan expert Christopher Ricks.
"The Complete Annotated Lyrics" marks a major publishing event, perfect for Dylan devotees of course, but also a unique gift for anyone interested in poetry or visually stunning books
---
Alyssa Mastromonaco worked for Barack Obama for almost a decade, and long before his run for president. From the then-senator's early days in Congress to his years in the Oval Office, she made Hope and Change happen through blood, sweat, tears, and lots of briefing binders.
But for every historic occasion-meeting the queen at Buckingham Palace, bursting in on secret climate talks, or nailing a campaign speech in a hailstorm-there were dozens of less-than-perfect moments when it was up to Alyssa to save the day. Like the time she learned the hard way that there aren't nearly enough bathrooms at the Vatican.
Full of hilarious, never-before-told stories, WHO THOUGHT THIS WAS A GOOD IDEA? is an intimate portrait of a president, a book about how to get stuff done, and the story of how one woman challenged, again and again, what a "White House official" is supposed to look like. Here Alyssa shares the strategies that made her successful in politics and beyond, including the importance of confidence, the value of not being a jerk, and why ultimately everything comes down to hard work (and always carrying a spare tampon).
---
How is it that we come to consider our parents as people with rich and intense lives that include but also exclude us? Richard Ford's parents—Edna, a feisty, pretty Catholic-school girl with a difficult past; and Parker, a sweet-natured, soft-spoken traveling salesman—were rural Arkansans born at the turn of the twentieth century. Married in 1928, they lived "alone together" on the road, traveling throughout the South. Eventually they had one child, born late, in 1944.
For Ford, the questions of what his parents dreamed of, how they loved each other and loved him become a striking portrait of American life in the mid-century. Between Them is his vivid image of where his life began and where his parents' lives found their greatest satisfaction.
---
What is the nature of space and time? How do we fit within the universe? How does the universe fit within us? There's no better guide through these mind-expanding questions than acclaimed astrophysicist and best-selling author Neil deGrasse Tyson.
But today, few of us have time to contemplate the cosmos. So Tyson brings the universe down to Earth succinctly and clearly, with sparkling wit, in tasty chapters consumable anytime and anywhere in your busy day.
While you wait for your morning coffee to brew, for the bus, the train, or a plane to arrive, Astrophysics for People in a Hurry will reveal just what you need to be fluent and ready for the next cosmic headlines: from the Big Bang to black holes, from quarks to quantum mechanics, and from the search for planets to the search for life in the universe.
---
A groundbreaking account of how Britain became the base of operations for the exiled leaders of Europe in their desperate struggle to reclaim their continent from Hitler.
When the Nazi blitzkrieg rolled over continental Europe in the early days of World War II, the city of London became a refuge for the governments and armed forces of six occupied nations who escaped there to continue the fight. So, too, did General Charles de Gaulle, the self-appointed representative of free France.
As the only European democracy still holding out against Hitler, Britain became known to occupied countries as "Last Hope Island." Getting there, one young emigré declared, was "like getting to heaven."
In this epic, character-driven narrative, acclaimed historian Lynne Olson takes us back to those perilous days when the British and their European guests joined forces to combat the mightiest military force in history. Here we meet the courageous King Haakon of Norway, whose distinctive "H7" monogram became a symbol of his country's resistance to Nazi rule, and his fiery Dutch counterpart, Queen Wilhelmina, whose antifascist radio broadcasts rallied the spirits of her defeated people. Here, too, is the Earl of Suffolk, a swashbuckling British aristocrat whose rescue of two nuclear physicists from France helped make the Manhattan Project possible.
Last Hope Island also recounts some of the Europeans' heretofore unsung exploits that helped tilt the balance against the Axis: the crucial efforts of Polish pilots during the Battle of Britain; the vital role played by French and Polish code breakers in cracking the Germans' reputedly indecipherable Enigma code; and the flood of top-secret intelligence about German operations—gathered by spies throughout occupied Europe—that helped ensure the success of the 1944 Allied invasion.
---
More people than ever before have diabetes. The disease affects an estimated 21 million adults and children in the US and many people with the disease don't have it under control. Unlike years ago, you have a good chance of living an active and healthy life with diabetes–provided you work with your health-care team to take the necessary steps to control your blood sugar. Mayo Clinic Essential Book of Diabetes covers: The pre-diabetes stage: taking charge to prevent diabetes Types of diabetes Symptoms and risk factors Treatments and strategies for managing your blood sugar Avoiding serious complications Advances in insulin delivery and new medications recipes .
---
Enough of the dieting and deprivation! It's time to embrace the joy of eating well with an intention that healthy foods are nourishing, sustaining and delicious. Whole Cooking and Nutrition shifts the conversation away from dieting to one of positive messages and gratifying intentions. The result is a book packed with information to help readers improve their relationship with food, turning a spotlight on 85 every day foods that maximize flavor and boast rich nutrient density that will inspire you to live a healthy lifestyle! With more than 150 vibrant, flavorful recipes, this cookbook promotes a mindful, pleasurable approach to eating.
For decades people with diabetes and other ailments have been taught to adhere to strict, uninspired diets eschewing taste in favor of health; this book promotes a healthy lifestyle and, more importantly, restores the joy of eating. With a focus on whole foods—Katie aims to empower readers to get into the kitchen to create her approachable and delicious recipes that are nourishing whether you have diabetes or not!
---
Affecting 79 million Americans, prediabetes often develops into full-blown type 2 diabetes, one of the leading causes of death in the United States. Increasingly diagnosed by doctors, prediabetes is a condition in which blood sugar levels are elevated, but not yet high enough to be labeled diabetes. While diabetes cannot be cured, prediabetes can be reversed, so it is critical to take action at an early stage. In straightforward, jargon-free language, The Prediabetes Diet Plan explains insulin resistance (the underlying cause of prediabetes and type 2 diabetes) and offers a comprehensive strategy of diet and lifestyle change, which has been proven more effective than medication. With sections on meal planning, grocery shopping, dining out, supplements, and exercise, this book empowers you to make healthier everyday choices that can effect real change on your insulin levels and overall well-being.
---
In the 1920s, the richest people per capita in the world were members of the Osage Indian Nation in Oklahoma. After oil was discovered beneath their land, the Osage rode in chauffeured automobiles, built mansions, and sent their children to study in Europe.
Then, one by one, they began to be killed off. One Osage woman, Mollie Burkhart, watched as her family was murdered. Her older sister was shot. Her mother was then slowly poisoned. And it was just the beginning, as more Osage began to die under mysterious circumstances.
In this last remnant of the Wild West—where oilmen like J. P. Getty made their fortunes and where desperadoes such as Al Spencer, "the Phantom Terror," roamed – virtually anyone who dared to investigate the killings were themselves murdered. As the death toll surpassed more than twenty-four Osage, the newly created F.B.I. took up the case, in what became one of the organization's first major homicide investigations. But the bureau was then notoriously corrupt and initially bungled the case. Eventually the young director, J. Edgar Hoover, turned to a former Texas Ranger named Tom White to try unravel the mystery. White put together an undercover team, including one of the only Native American agents in the bureau. They infiltrated the region, struggling to adopt the latest modern techniques of detection. Together with the Osage they began to expose one of the most sinister conspiracies in American history.
---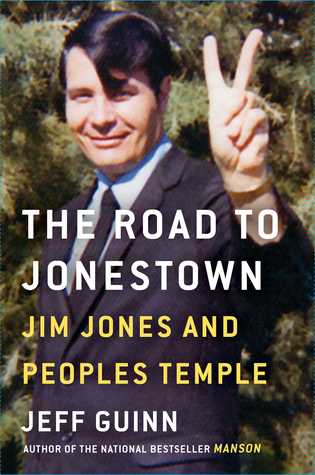 In the 1950s, a young Indianapolis minister named Jim Jones preached a curious blend of the gospel and Marxism. His congregation was racially integrated, and he was a much-lauded leader in the contemporary civil rights movement. Eventually, Jones moved his church, Peoples Temple, to northern California. He became involved in electoral politics, and soon was a prominent Bay Area leader.
In this riveting narrative, Jeff Guinn examines Jones's life, from his extramarital affairs, drug use, and fraudulent faith healing to the fraught decision to move almost a thousand of his followers to a settlement in the jungles of Guyana in South America. Guinn provides stunning new details of the events leading to the fatal day in November, 1978 when more than nine hundred people died—including almost three hundred infants and children—after being ordered to swallow a cyanide-laced drink.
---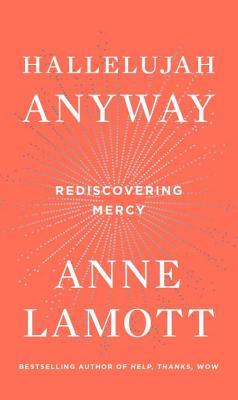 Mercy is radical kindness, Anne Lamott writes in her enthralling and heartening book, Hallelujah Anyway. It's the permission you give others–and yourself–to forgive a debt, to absolve the unabsolvable, to let go of the judgment and pain that make life so difficult.
In Hallelujah Anyway: Rediscovering Mercy Lamott ventures to explore where to find meaning in life. We should begin, she suggests, by -facing a great big mess, especially the great big mess of ourselves.- It's up to each of us to recognize the presence and importance of mercy everywhere-within us and outside us, all around us-and to use it to forge a deeper understanding of ourselves and more honest connections with each other. While that can be difficult to do, Lamott argues that it's crucial, as kindness towards others, beginning with myself, buys us a shot at a warm and generous heart, the greatest prize of all.
---
Wrongful convictions, long regarded as statistical anomalies in an otherwise sound justice system, now appear with frightening regularity. But few people understand just how or why they happen and, more important, the immeasurable consequences that often haunt the lucky few who are acquitted, years after they are proven innocent.
Now, in this groundbreaking anthology, fourteen exonerated inmates narrate their stories to a roster of high-profile mystery and thriller writers—including Lee Child, Sara Paretsky, Laurie R. King, Jan Burke and S. J. Rozan—while another exoneree's case is explored in a previously unpublished essay by legendary playwright Arthur Miller. An astonishing and unique collaboration, these testimonies bear witness to the incredible stories of innocent men and women who were convicted of serious crimes and cast into the maw of a vast and deeply flawed American criminal justice system before eventually, and miraculously, being exonerated.
---