Become our friend on Goodreads and tell us what you read!
New Fiction!
(Scroll down for Nonfiction!)
In a staid suburb fifteen miles south of London in the sixties Paul, nineteen, home from university for the holidays, is urged by his mother to join the tennis club. At the mixed doubles tournament he is partnered with a Mrs Macleod. She is forty-eight, confident, ironic. Her first name is Susan; she is married with two grown-up daughters. Soon Paul and Susan are lovers.
In The Only Story Paul looks back at how they fell in love, how he freed her from a sterile marriage, how they set up together, and how, very slowly, everything fell apart as Susan sank into alcoholism, and love turned into pity and anger.
This is a profound – and achingly sad – novel about love by one of fiction's greatest mappers of the human heart and its vagaries.
---
Amos Decker and his journalist friend Alex Jamison are visiting the home of Alex's sister in Barronville, a small town in western Pennsylvania that has been hit hard economically. When Decker is out on the rear deck of the house talking with Alex's niece, a precocious eight-year-old, he notices flickering lights and then a spark of flame in the window of the house across the way. When he goes to investigate he finds two dead bodies inside and it's not clear how either man died. But this is only the tip of the iceberg. There's something going on in Barronville that might be the canary in the coal mine for the rest of the country.
Faced with a stonewalling local police force, and roadblocks put up by unseen forces, Decker and Jamison must pull out all the stops to solve the case. And even Decker's infallible memory may not be enough to save them.
---
Cam Hilliard is, in addition to being the President's sixteen-year-old son, a chess prodigy. A year into President Hilliard's second term Cam inexplicably stops playing the game he loved and becomes withdrawn. The First Lady is convinced that the senior White House physician is wrong in diagnosing Cam's issue as a psychological one, and she demands that Dr. Lee Blackwood be brought on to provide a second opinion. Lee's opinion is dismissed, until Cam's spleen ruptures and it becomes obvious that something is horribly wrong.
Lee informs the President and First Lady that to make a diagnosis they need to find other people with the same symptoms to conduct additional testing. From there, it's possible to identify the gene defects and correlate those to the missing enzymes. Only then can a diagnosis be made and treatment begun. For now, they must face the harsh reality that Cam's genes are producing a mutation that appears to be entirely new to science.
As Lee delves into this medical mystery, he comes to believe Cam is not the first case of this presentation of an inborn error of metabolism. But when two young people Lee has found, each with exceptional gifts, are murdered, Cam's condition suddenly takes on a terrifyingly new dimension. Is someone out to murder the President's son? If so, why? As Lee searches for answers he will uncover unimaginable secrets and dark betrayals that breach the highest levels of security.
---
It's not every afternoon that an enigmatic, comely blonde named Stilton (like the cheese) walks into the scruffy gin joint where Sammy "Two Toes" Tiffin tends bar. It's love at first sight, but before Sammy can make his move, an Air Force general named Remy arrives with some urgent business. 'Cause when you need something done, Sammy is the guy to go to; he's got the connections on the street.
Meanwhile, a suspicious flying object has been spotted up the Pacific coast in Washington State near Mount Rainer, followed by a mysterious plane crash in a distant patch of desert in New Mexico that goes by the name Roswell. But the real weirdness is happening on the streets of the City by the Bay.
When one of Sammy's schemes goes south and the Cheese mysteriously vanishes, Sammy is forced to contend with his own dark secrets—and more than a few strange goings on—if he wants to find his girl.
---
Having left the military, Dakota Jones is at a crossroads in his life. With his elder brother and youngest sister happily settled in Sullivan's Crossing, he shows up hoping to clear his head before moving on to his next adventure. But, like every visitor to the Crossing, he's immediately drawn to the down-to-earth people and the seemingly simple way of life.
Dakota is unprepared for how quickly things get complicated. As a newcomer, he is on everyone's radar—especially the single women in town. While he enjoys the attention at first, he's really only attracted to the one woman who isn't interested. And spending quality time with his siblings is eye-opening. As he gets to know them, he also gets to know himself and what he truly wants.
When all the Jones siblings gather for a family wedding, the four adults are drawn together for the first time in a way they never were as children. As they struggle to accept each other, warts and all, the true nature and strength of their bond is tested. But all of them come to realize that your family are the people who see you for who you really are and love you anyway. And for Dakota, that truth allows him to find the home and family he's always wanted.
---
Set in a dark, rainy northern town, Nesbo's Macbeth pits the ambitions of a corrupt policeman against loyal colleagues, a drug-depraved underworld and the pull of childhood friendships.
Get ready to helter-skelter through the darkest tunnels of human experience.
---
Lincoln Rhyme and Amelia Sachs return to New York City to confront a killer terrorizing couples at their happiest–and most vulnerable.
In the early hours of a quiet, weekend morning in Manhattan's Diamond District, a brutal triple murder shocks the city. Lincoln Rhyme and Amelia Sachs quickly take the case. Curiously, the killer has left behind a half-million dollars' worth of gems at the murder scene, a jewelry store on 47th street. As more crimes follow, it becomes clear that the killer's target is not gems, but engaged couples themselves.
The Promisor vows to take the lives of men and women during their most precious moments–midway through the purchase of an engagement ring, after a meeting with a wedding planner, trying on the perfect gown for a day that will never come. The Promisor arrives silently, armed with knife or gun, and a time of bliss is transformed, in an instant, to one of horror.
Soon the Promiser makes a dangerous mistake: leaving behind an innocent witness, Vimal Lahori, a talented young diamond cutter, who can help Rhyme and Sachs blow the lid off the case. They must track down Vimal before the killer can correct his fatal error. Then disaster strikes, threatening to tear apart the very fabric of the city–and providing the perfect cover for the killer to slip through the cracks.
---
The 2:00 a.m. call is the first time Lexie Vidler has heard her sister's voice in years. Annie is a drug addict, a thief, a liar—and in trouble, again. Lexie has always bailed Annie out, given her money, a place to sleep, sent her to every kind of rehab. But this time, she's not just strung out—she's pregnant and in premature labor. If she goes to the hospital, she'll lose custody of her baby—maybe even go to prison. But the alternative is unthinkable.
As weeks unfold, Lexie finds herself caring for her fragile newborn niece while her carefully ordered life is collapsing around her. She's in danger of losing her job, and her fiancé only has so much patience for Annie's drama. In court-ordered rehab, Annie attempts to halt her downward spiral by confronting long-buried secrets from the sisters' childhood, ghosts that Lexie doesn't want to face. But will the journey heal Annie, or lead her down a darker path?
---
Noah Alderman, a doctor and a widower, has remarried a wonderful woman, Maggie, and for the first time in a long time he and his son are happy. But their lives are turned upside down when Maggie's daughter Anna moves in with them. Anna is a gorgeous seventeen-year-old who balks at living under their rules though Maggie, ecstatic to have her daughter back, ignores the red flags that hint at the trouble that is brewing. Events take a deadly turn when Anna is murdered and Noah is accused of the crime. Maggie must face not only the devastation of losing her only daughter, but the realization that her daughter's murder was at the hands of a husband she loves. New information sends Maggie searching for the truth, leading her to discover something darker than she could have ever imagined.
---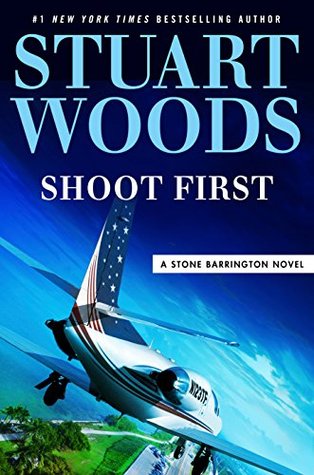 The irresistible Stone Barrington returns for another racy adventure from #1 New York Times -bestselling author Stuart Woods. 
Stone Barrington has faced intrigue before and come out clean on the other side, but this latest turn of events might be too scandalous even for him.
---
Joe King Oliver was one of the NYPD's finest investigators, until, dispatched to arrest a well-heeled car thief, he is framed for assault by his enemies within the NYPD, a charge which lands him in solitary at Rikers Island.
A decade later, King is a private detective, running his agency with the help of his teenage daughter, Aja-Denise. Broken by the brutality he suffered and committed in equal measure while behind bars, his work and his daughter are the only light in his solitary life. When he receives a card in the mail from the woman who admits she was paid to frame him those years ago, King realizes that he has no choice but to take his own case: figuring out who on the force wanted him disposed of–and why.
Running in parallel with King's own quest for justice is the case of a Black radical journalist accused of killing two on-duty police officers who had been abusing their badges to traffic in drugs and women within the city's poorest neighborhoods.
Joined by Melquarth Frost, a brilliant sociopath, our hero must beat dirty cops and dirtier bankers, craven lawyers, and above all keep his daughter far from the underworld in which he works. All the while, two lives hang in the balance: King's client's, and King's own.
---
h her marriage prospects limited, teenage Varina Howell agrees to wed the much-older widower Jefferson Davis, with whom she expects a life of security as a Mississippi landowner. He instead pursues a career in politics and is eventually appointed president of the Confederacy, placing Varina at the white-hot center of one of the darkest moments in American history—culpable regardless of her intentions.
The Confederacy falling, her marriage in tatters, and the country divided, Varina and her children escape Richmond and travel south on their own, now fugitives with "bounties on their heads, an entire nation in pursuit."
Intimate in its detailed observations of one woman's tragic life and epic in its scope and power, Varina is a novel of an American war and its aftermath. Ultimately, the book is a portrait of a woman who comes to realize that complicity carries consequences.
---
When eccentric novelist Robert Eady abruptly vanishes, he leaves behind his wife, Leah, their daughters, and, hidden in an unexpected spot, plane tickets to Paris.
Hoping to uncover clues—and her husband—Leah sets off for France with her girls. Upon their arrival, she discovers an unfinished manuscript, one Robert had been writing without her knowledge…and that he had set in Paris. The Eady women follow the path of the manuscript to a small, floundering English-language bookstore whose weary proprietor is eager to sell. The whole store? Today? Yes, but Leah's biggest surprise comes when she hears herself accepting the offer on the spot.
As the family settles into their new Parisian life, they can't help but trace the literary paths of some beloved Parisian classics, including Madeline and The Red Balloon, hoping more clues arise. But a series of startling discoveries forces Leah to consider that she may not be ready for what solving this mystery might do to her family—and the Paris she thought she knew.
---
Three American women–new friends, all older single women–have taken a lease on a stone manse in Tuscany. They are escaping, reinventing, reevaluating, the fates expected of them as aging women in America. They are novices in a foreign culture, figuring out the day to day, but what they share is a gusto for life and a sturdy if indefinite determination to thrive. Released from their former lives, encouraging each other, and finding a lot of "why not" courage, each woman becomes more than she'd dreamed she'd be. Though there are serious setbacks because of cultural misunderstandings, jealous locals, and tensions from home, their trajectories throughout the novel are big affirmations of late-life possibilities.
The novel is narrated by Kit Raine, an American expat living in Italy, whose current project is a biography of her friend, novelist Margaret Merrill. Her work is waylaid by the arrival of the three women in her small town, who force Kit to question what such arrivals (and departures) mean for expats like her. The women's life stories begin to intrigue her as their trajectories veer in unexpected directions.
---
To be admired by someone we admire – we all yearn for this: the private, electrifying pleasure of being singled out by someone of esteem. But sometimes it can also mean entry to a new kind of life, a bigger world.
Greer Kadetsky is a shy college freshman when she meets the woman she hopes will change her life. Faith Frank, dazzlingly persuasive and elegant at sixty-three, has been a central pillar of the women's movement for decades, a figure who inspires others to influence the world. Upon hearing Faith speak for the first time, Greer- madly in love with her boyfriend, Cory, but still full of longing for an ambition that she can't quite place- feels her inner world light up. And then, astonishingly, Faith invites Greer to make something out of that sense of purpose, leading Greer down the most exciting path of her life as it winds toward and away from her meant-to-be love story with Cory and the future she'd always imagined.
Charming and wise, knowing and witty, Meg Wolitzer delivers a novel about power and influence, ego and loyalty, womanhood and ambition. At its heart, The Female Persuasion is about the flame we all believe is flickering inside of us, waiting to be seen and fanned by the right person at the right time. It's a story about the people who guide and the people who follow (and how those roles evolve over time), and the desire within all of us to be pulled into the light.
---
New Nonfiction!
Smart, sassy, and unapologetically feminine, this elegantly illustrated book is an ode to the bold and charismatic women of modern history. Best-selling author Karen Karbo (The Gospel According to Coco Chanel) spotlights the spirited rule breakers who charted their way with little regard for expectations: Amelia Earhart, Helen Gurley Brown, Edie Sedgwick, Hillary Clinton, Amy Poehler, and Shonda Rhimes, among others. Their lives–imperfect, elegant, messy, glorious–provide inspiration and instruction for the new age of feminism we have entered. Karbo distills these lessons with wit and humor, examining the universal themes that connect us to each of these mesmerizing personalities today: success and style, love and authenticity, daring and courage. Being "difficult," Karbo reveals, might not make life easier. But it can make it more fulfilling–whatever that means for you.
---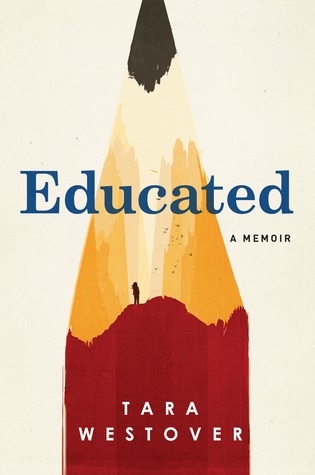 Tara Westover was seventeen the first time she set foot in a classroom. Born to survivalists in the mountains of Idaho, she prepared for the end of the world by stockpiling home-canned peaches and sleeping with her "head-for-the-hills bag." In the summer she stewed herbs for her mother, a midwife and healer, and in the winter she salvaged in her father's junkyard.
Her father forbade hospitals, so Tara never saw a doctor or nurse. Gashes and concussions, even burns from explosions, were all treated at home with herbalism. The family was so isolated from mainstream society that there was no one to ensure the children received an education, and no one to intervene when one of Tara's older brothers became violent.
Then, lacking any formal education, Tara began to educate herself. She taught herself enough mathematics and grammar to be admitted to Brigham Young University, where she studied history, learning for the first time about important world events like the Holocaust and the civil rights movement. Her quest for knowledge transformed her, taking her over oceans and across continents, to Harvard and to Cambridge. Only then would she wonder if she'd traveled too far, if there was still a way home.
Educated is an account of the struggle for self-invention. It is a tale of fierce family loyalty, and of the grief that comes with severing the closest of ties. With the acute insight that distinguishes all great writers, Westover has crafted a universal coming-of-age story that gets to the heart of what an education is and what it offers: the perspective to see one's life through new eyes, and the will to change it.
---
Natural disasters emerge from the same forces that give our planet life. Earthquakes have provided us with natural springs. Volcanoes have given us fertile soil. A world without floods would be a world without rain. It is only when these forces exceed our ability to withstand them that they become disasters. Together, these colossal events have shaped our cities and their architecture; elevated leaders and toppled governments; influenced the way we reason, feel, fight, unite, and pray. The history of natural disasters is a history of ourselves.
The Big Ones is a look at some of the most devastating disasters in human history, whose reverberations we continue to feel today. It considers Pompeii, and how a volcanic eruption in the first century AD challenged and reinforced prevailing views of religion for centuries to come. It explores the California floods of 1862, examining the failures of our collective memory. And it transports us to today, showing what Hurricane Katrina and the 2004 Indian Ocean tsunami can tell us about governance and globalization.
With global temperatures rising, natural disasters are striking with greater frequency. More than just history, The Big Ones is a call to action. Natural disasters are inevitable; human catastrophes are not. With this energizing and richly researched book, Jones offers a look at our past, readying us to face down the Big Ones in our future.
---
All his life, President Jimmy Carter has been a courageous exemplar of faith. Now he shares the lessons he learned. He writes, "The issue of faith arises in almost every area of human existence, so it is important to understand its multiple meanings. In this book, my primary goal is to explore the broader meaning of faith, its far-reaching effect on our lives, and its relationship to past, present, and future events in America and around the world. The religious aspects of faith are also covered, since this is how the word is most often used, and I have included a description of the ways my faith has guided and sustained me, as well as how it has challenged and driven me to seek a closer and better relationship with people and with God."
As President Carter examines faith's many meanings, he describes how to accept it, live it, how to doubt and find faith again. A serious and moving reflection from one of America's most admired and respected citizens.
---
A razor-sharp polemic which offers an entirely new understanding of our bodies, ourselves, and our place in the universe, Natural Causes describes how we over-prepare and worry way too much about what is inevitable. One by one, Ehrenreich topples the shibboleths that guide our attempts to live a long, healthy life — from the importance of preventive medical screenings to the concepts of wellness and mindfulness, from dietary fads to fitness culture.
But Natural Causes goes deeper — into the fundamental unreliability of our bodies and even our "mind-bodies," to use the fashionable term. Starting with the mysterious and seldom-acknowledged tendency of our own immune cells to promote deadly cancers, Ehrenreich looks into the cellular basis of aging, and shows how little control we actually have over it. We tend to believe we have agency over our bodies, our minds, and even over the manner of our deaths. But the latest science shows that the microscopic subunits of our bodies make their own "decisions," and not always in our favor.
---
Scott Jurek is one of the world's best known and most beloved ultrarunners. Renowned for his remarkable endurance and speed, accomplished on a vegan diet, he's finished first in nearly all of ultrarunning's elite events over the course of his career. But after two decades of racing, training, speaking, and touring, Jurek felt an urgent need to discover something new about himself. He embarked on a wholly unique challenge, one that would force him to grow as a person and as an athlete: breaking the speed record for the Appalachian Trail. North is the story of the 2,189-mile journey that nearly shattered him.
When he set out in the spring of 2015, Jurek anticipated punishing terrain, forbidding weather, and inevitable injuries. He would have to run nearly 50 miles a day, every day, for almost seven weeks. He knew he would be pushing himself to the limit, that comfort and rest would be in short supply — but he couldn't have imagined the physical and emotional toll the trip would exact, nor the rewards it would offer.
With his wife, Jenny, friends, and the kindness of strangers supporting him, Jurek ran, hiked, and stumbled his way north, one white blaze at a time. A stunning narrative of perseverance and personal transformation, North is a portrait of a man stripped bare on the most demanding and transcendent effort of his life. It will inspire runners and non-runners alike to keep striving for their personal best.
---
A Fascist, observes Madeleine Albright, "is someone who claims to speak for a whole nation or group, is utterly unconcerned with the rights of others, and is willing to use violence and whatever other means are necessary to achieve the goals he or she might have."
The twentieth century was defined by the clash between democracy and Fascism, a struggle that created uncertainty about the survival of human freedom and left millions dead. Given the horrors of that experience, one might expect the world to reject the spiritual successors to Hitler and Mussolini should they arise in our era. In Fascism: A Warning, Madeleine Albright draws on her experiences as a child in war-torn Europe and her distinguished career as a diplomat to question that assumption.
Fascism, as she shows, not only endured through the twentieth century but now presents a more virulent threat to peace and justice than at any time since the end of World War II.  The momentum toward democracy that swept the world when the Berlin Wall fell has gone into reverse.  The United States, which historically championed the free world, is led by a president who exacerbates division and heaps scorn on democratic institutions.  In many countries, economic, technological, and cultural factors are weakening the political center and empowering the extremes of right and left.  Contemporary leaders such as Vladimir Putin and Kim Jong-un are employing many of the tactics used by Fascists in the 1920s and 30s.
---
In January 1944, a young Treasury lawyer named John Pehle accompanied his boss to a meeting with the president. For more than a decade, the Jews of Germany had sought refuge in the United States and had been stymied by Congress's harsh immigration policy. Now the State Department was refusing to authorize relief funds Pehle wanted to use to help Jews escape Nazi territory. At the meeting, Pehle made his best case–and prevailed. Within days, FDR created the War Refugee Board, empowering it to rescue the victims of Nazi persecution, and put John Pehle in charge.
Over the next twenty months, Pehle pulled together a team of D.C. pencil pushers, international relief workers, smugglers, diplomats, millionaires, and rabble-rousers to run operations across four continents and a dozen countries. Together, they tricked the Nazis, forged identity papers, maneuvered food and medicine into concentration camps, recruited spies, leaked news stories, laundered money, negotiated ransoms, and funneled millions of dollars into Europe. They bought weapons for the French Resistance and sliced red tape to allow Jewish refugees to escape to Palestine. Altogether, they saved tens of thousands of lives.
---
In his nonfiction, William T. Vollmann has won acclaim as a singular voice tackling some of the most important issues of our age, from poverty to violence to the dark soul of American imperialism as it has played out on the U.S./Mexico border. Now, Vollmann turns to a topic that will define the generations to come–the factors and human actions that have led to global warming. Vollmann begins No Immediate Danger, the first volume of Carbon Ideologies, by examining and quantifying the many causes of climate change, from industrial manufacturing and agricultural practices to fossil fuel extraction, economic demand for electric power, and the justifiable yearning of people all over the world to live in comfort. Turning to nuclear power first, Vollmann then recounts multiple visits that he made at significant personal risk over the course of seven years to the contaminated no-go zones and sad ghost towns of Fukushima, Japan, beginning shortly after the tsunami and reactor meltdowns of 2011. Equipped first only with a dosimeter and then with a scintillation counter, he measured radiation and interviewed tsunami victims, nuclear evacuees, anti-nuclear organizers and pro-nuclear utility workers.
---
Did you know that eating oatmeal actually isn't a healthy way to start the day? That milk doesn't build bones, and eggs aren't the devil?
Even the most health conscious among us have a hard time figuring out what to eat in order to lose weight, stay fit, and improve our health. And who can blame us? When it comes to diet, there's so much changing and conflicting information flying around that it's impossible to know where to look for sound advice. And decades of misguided "common sense," food-industry lobbying, bad science, and corrupt food polices and guidelines have only deepened our crisis of nutritional confusion, leaving us overwhelmed and anxious when we head to the grocery store.
Thankfully, bestselling author Dr. Mark Hyman is here to set the record straight. In Food: What the Heck Should I Eat? — his most comprehensive book yet — he takes a close look at every food group and explains what we've gotten wrong, revealing which foods nurture our health and which pose a threat. From grains to legumes, meat to dairy, fats to artificial sweeteners, and beyond, Dr. Hyman debunks misconceptions and breaks down the fascinating science in his signature accessible style. He also explains food's role as powerful medicine capable of reversing chronic disease and shows how our food system and policies impact the environment, the economy, social justice, and personal health, painting a holistic picture of growing, cooking, and eating food in ways that nourish our bodies and the earth while creating a healthy society.
---
While Joe Kennedy was grooming his sons for the White House and the Senate, his Stanford-educated daughter Eunice was tapping her father's fortune and her brothers' political power to engineer one of the great civil rights movements of our time on behalf of millions of children and adults with intellectual disabilities. Now, in Eunice, Pulitzer Prize winner Eileen McNamara finally brings Eunice Kennedy Shriver out from her brothers' shadow to show an officious, cigar-smoking, indefatigable woman of unladylike determination and deep compassion born of rage: at the medical establishment that had no answers for her sister Rosemary; at the revered but dismissive father whose vision for his family did not extend beyond his sons; and at the government that failed to deliver on America's promise of equality.
Granted access to never-before-seen private papers—from the scrapbooks Eunice kept as a schoolgirl in prewar London to her thoughts on motherhood and feminism—McNamara paints a vivid portrait of a woman both ahead of her time and out of step with it: the visionary founder of the Special Olympics, a devout Catholic in a secular age, and a formidable woman whose impact on American society was longer lasting than that of any of the Kennedy men.
---
In January 2015, Barbara Lipska—a leading expert on the neuroscience of mental illness—was diagnosed with melanoma that had spread to her brain. Within months, her frontal lobe, the seat of cognition, began shutting down. She descended into madness, exhibiting dementia- and schizophrenia-like symptoms that terrified her family and coworkers. But miraculously, just as her doctors figured out what was happening, the immunotherapy they had prescribed began to work. Just eight weeks after her nightmare began, Lipska returned to normal. With one difference: she remembered her brush with madness with exquisite clarity.
In The Neuroscientist Who Lost Her Mind, Lipska describes her extraordinary ordeal and its lessons about the mind and brain. She explains how mental illness, brain injury, and age can change our behavior, personality, cognition, and memory. She tells what it is like to experience these changes firsthand. And she reveals what parts of us remain, even when so much else is gone.
---
The extraordinary new poetry collection by Tracy K. Smith, the Poet Laureate of the United States
Even the men in black armor, the ones
Jangling handcuffs and keys, what else
Are they so buffered against, if not love's blade
Sizing up the heart's familiar meat?
We watch and grieve. We sleep, stir, eat.
Love: the heart sliced open, gutted, clean.
Love: naked almost in the everlasting street,
Skirt lifted by a different kind of breeze.
—from "Unrest in Baton Rouge"
In Wade in the Water, Tracy K. Smith boldly ties America's contemporary moment both to our nation's fraught founding history and to a sense of the spirit, the everlasting. These are poems of sliding scale: some capture a flicker of song or memory; some collage an array of documents and voices; and some push past the known world into the haunted, the holy. Smith's signature voice—inquisitive, lyrical, and wry—turns over what it means to be a citizen, a mother, and an artist in a culture arbitrated by wealth, men, and violence. Here, private utterance becomes part of a larger choral arrangement as the collection widens to include erasures of The Declaration of Independence and the correspondence between slave owners, a found poem comprised of evidence of corporate pollution and accounts of near-death experiences, a sequence of letters written by African Americans enlisted in the Civil War, and the survivors' reports of recent immigrants and refugees. Wade in the Water is a potent and luminous book by one of America's essential poets.
---
Playing in the NBA for 18 years, Ray Allen won championships with the Boston Celtics and the Miami Heat and entered the record books as the original king of the three-point shot. Known as one of the hardest-working and highest-achieving players in NBA history, this most dedicated competitor was legendary for his sharp shooting. From the Outside is his story in his words: a no-holds-barred look at his life and career, filled with behind-the-scenes stories and surprising revelations about the game he has always cherished.
Allen talks openly about his fellow players, coaches, owners, and friends, including LeBron James, Kobe Bryant, and Kevin Garnett. He reveals how, as a kid growing up in a military family, he learned about responsibility and respect—the key to making those perfect free throws and critical three-point shots.
From the Outside is the portrait of a gifted athlete and a serious man with a strongly defined philosophy about the game and the right way it should be played—a philosophy that, at times, set him apart from colleagues and coaches, while inspiring so many others, and lead to the most pivotal shot of his career: the unforgettable 3-pointer in the final seconds of Game 6 of the 2013 NBA finals against the San Antonio Spurs. Throughout, Allen makes clear that success in basketball is as much about what happens off the court as on, that devotion and commitment are the true essence of the game—and of life itself.
---
In the wake of her alcoholic mother's death, Anya Yurchyshyn returned to her large, cluttered childhood home on Boston's Beacon Hill to sort through her parents' belongings. She didn't feel sad, rather she was relieved that her mother's decades-long battle with grueling depression and self-inflicted isolation were over.
Sifting through old boxes and drawers, Anya discovered artifacts of a life, a love affair, and glamorous people that she barely recognized–yet, these people were her parents. Letters, photos of exotic locales, startling documents, and passionate letters revealed stark evidence of a hidden past that forced her to reconstruct and reimagine everything she'd ever known about her life and her family. She'd always assumed that her parents never loved each other, that her mother slowly drank herself to death after her father's mysterious death in the Ukraine, and that her father was an overbearing man devoid of compassion. How then, to explain the poetic, profound, and playful letters her father wrote, ones returned by her mother's deep words of love and humor.
Part literary thriller, part detective story, My Dead Parents is the account of one woman's relentless quest to solve the tragic and complex mysteries of her past, and in so doing, to come more fully to terms with her life today.
---
In 1985, Anthony Ray Hinton was arrested and charged with two counts of capital murder in Alabama. Stunned, confused, and only twenty-nine years old, Hinton knew that it was a case of mistaken identity and believed that the truth would prove his innocence and ultimately set him free.
But with no money and a different system of justice for a poor black man in the South, Hinton was sentenced to death by electrocution. He spent his first three years on Death Row at Holman State Prison in agonizing silence—full of despair and anger toward all those who had sent an innocent man to his death. But as Hinton realized and accepted his fate, he resolved not only to survive, but find a way to live on Death Row. For the next twenty-seven years he was a beacon—transforming not only his own spirit, but those of his fellow inmates, fifty-four of whom were executed mere feet from his cell. With the help of civil rights attorney and bestselling author of Just Mercy, Bryan Stevenson, Hinton won his release in 2015
---
Author. Activist. Victim—no more.
In her fearless memoir, My Story—the basis of the Lifetime Original movie I Am Elizabeth Smart—Elizabeth detailed, for the first time, the horror behind the headlines of her abduction by religious fanatic Brian David Mitchell and his wife, Wanda Barzee. Since then, she's married, become a mother, and traveled the world as the president of the Elizabeth Smart Foundation, sharing her story with the intent of helping others along the way.
Over and over, Elizabeth is asked the same question: How do you find the hope to go on? In this book, Elizabeth returns to the horrific experiences she endured, and the hard-won lessons she learned, to provide answers. She also calls upon others who have dealt with adversity—victims of violence, disease, war, and loss—to explore the pathways toward hope. Through conversations with such well-known voices as Anne Romney, Diane Von Furstenburg, and Mandy Patinkin, to spiritual leaders Archbishop John C. Wester and Elder Richard Hinckley, to her own parents, Elizabeth uncovers an even greater sense of solace and understanding.
---
Since 2014, Daesh (ISIS) has been brutalizing the Yazidi people of northern Iraq: sowing destruction, killing those who won't convert to Islam, and enslaving young girls and women.
The Beekeeper, by the acclaimed poet and journalist Dunya Mikhail, tells the harrowing stories of several women who managed to escape the clutches of Daesh. Mikhail extensively interviews these women—who've lost their families and loved ones, who've been sexually abused, psychologically tortured, and forced to manufacture chemical weapons—and as their tales unfold, an unlikely hero emerges: a beekeeper, who uses his knowledge of the local terrain, along with a wide network of transporters, helpers, and former cigarette smugglers, to bring these women, one by one, through the war-torn landscapes of Iraq, Syria, and Turkey, back into safety.
In the face of inhuman suffering, this powerful work of nonfiction offers a counterpoint to Daesh's genocidal extremism: hope, as ordinary people risk their own lives to save those of others.