Become our friend on Goodreads and tell us what you read!
New Fiction!
(Scroll down for Nonfiction!)
"As I was writing My Name Is Lucy Barton," Strout says, "it came to me that all the characters Lucy and her mother talked about had their own stories—of course!—and so the unfolding of their lives became tremendously important to me."
Here, among others, are the "Pretty Nicely Girls," now adults: One trades self-respect for a wealthy husband, the other finds in the pages of a book a kindred spirit who changes her life. Tommy, the janitor at the local high school, has his faith tested in an encounter with an emotionally isolated man he has come to help; a Vietnam veteran suffering from PTSD discovers unexpected solace in the company of a lonely innkeeper; and Lucy Barton's sister, Vicky, struggling with feelings of abandonment and jealousy, nonetheless comes to Lucy's aid, ratifying the deepest bonds of family.
With the stylistic brilliance and subtle power that distinguish the work of this great writer, Elizabeth Strout has created another transcendent work of fiction, with characters who will live in readers' imaginations long after the final page is turned.
---
Claudia Bishop's perfect life fell apart when the aftermath of a brutal assault left her with a crumbling marriage, a newborn daughter, and a constant sense of anxiety about the world around her. Now, looking for a fresh start with a home restoration project and growing blog, Claudia takes on a crumbling old house—one that unbeknownst to her has an ugly history and may hide long buried secrets.
For Zoey Drake the defining moment of her childhood was the horrific home invasion murder of her parents. Years later, she has embraced the rage that fuels her. Training in the martial arts has made her strong and ready to face the demons from the past—and within.
Strangers to each other, and walking very different paths in the wake of trauma, these two women are on a collision course—because Zoey's past nightmare and Claudia's dreams for her future take place in the very same house. As Zoey seeks justice, and Claudia seeks peace, both will confront the monsters at the door that are the most frightening of all.
---
Margaret Douglas has worked hard to put her painful past behind her. Raised off the grid in an abusive home, her only escape was the nearby forest where she sought refuge whenever she could. There, in the peaceful woods, she discovered a strange gift: the ability to understand animals and to communicate with them. And so those creatures became her only friends, her only joy during a desolate childhood. Now Margaret wants nothing more than to live a quiet life, close to the animals and under the radar. But her abilities have not gone unnoticed and there are those who would use them for their own purposes. Determined not to be a pawn in anyone's game, every time someone gets too close, Margaret uproots her life and outruns them.
When John Lassiter breaks into Margaret's apartment, she vanishes again, but Lassiter has good reason to be persistent. As a CIA operative, he owes his life to his men , one of whom is being held captive by an unrelenting enemy—an enemy who has set his sights on Margaret. Which means that Lassiter must control her to use her as bait.
With danger in hot pursuit, Margaret finds herself matching wits with a man who refuses to stop or be stopped. Turning from the hunted to the hunter, Margaret must use everything she has ever learned to not only survive, but to defeat a great evil. And to prove once and for all that she's no easy target.
---
I'd Die For You is a collection of the last remaining unpublished and uncollected short stories by F. Scott Fitzgerald, edited by Anne Margaret Daniel. Fitzgerald did not design the stories in I'd Die For You as a collection. Most were submitted individually to major magazines during the 1930s and accepted for publication during Fitzgerald's lifetime, but were never printed. Some were written as movie scenarios and sent to studios or producers, but not filmed. Others are stories that could not be sold because their subject matter or style departed from what editors expected of Fitzgerald. They date from the earliest days of Fitzgerald's career to the last. They come from various sources, from libraries to private collections, including those of Fitzgerald's family.
Readers will experience Fitzgerald writing about controversial topics, depicting young men and women who actually spoke and thought more as young men and women did, without censorship. Rather than permit changes and sanitizing by his contemporary editors, Fitzgerald preferred to let his work remain unpublished, even at a time when he was in great need of money and review attention.
---
For Sierra Jones, Sullivan's Crossing is meant to be a brief stopover. She's put her troubled past behind her but the path forward isn't yet clear. A visit with her big brother Cal and his new bride, Maggie, seems to be the best option to help her get back on her feet.
Not wanting to burden or depend on anyone, Sierra is surprised to find the Crossing offers so much more than a place to rest her head. Cal and Maggie welcome her into their busy lives and she quickly finds herself bonding with Sully, the quirky campground owner who is the father figure she's always wanted. But when her past catches up with her, it's a special man and an adorable puppy who give her the strength to face the truth and fight for a brighter future. In Sullivan's Crossing Sierra learns to cherish the family you are given and the family you choose.
---
To her parents, she's Victoria Iphigenia. To her friends, she's Vic. But to clients seeking her talents as a detective, she's V.I. And her new case will lead her from her native Chicago… and into Kansas, on the trail of a vanished film student and a faded Hollywood star.
Accompanied by her dog, V.I. tracks her quarry through a university town, across fields where missile silos once flourished — and into a past riven by long-simmering racial tensions, a past that holds the key to the crimes of the present. But as the mysteries stack up, so does the body count. And in this, her toughest case, not even V.I. is safe.
---
Amos Decker witnesses a murder just outside FBI headquarters. A man shoots a woman execution style on a crowded sidewalk, then turns the gun on himself.
Even with Decker's extraordinary powers of observation and deduction, the killing is baffling. Decker and his team can find absolutely no connection between the shooter – a family man with a successful consulting business – and his victim, a schoolteacher. Nor is there a hint of any possible motive for the attack.
Enter Harper Brown. An agent of the Defense Intelligence Agency, she orders Decker to back off the case. The murder is part of an open DIA investigation, one so classified that Decker and his team aren't cleared for it.
But they learn that the DIA believes solving the murder is now a matter of urgent national security. Critical information may have been leaked to a hostile government – or, worse, an international terrorist group – and an attack may be imminent.
Decker's never been one to follow the rules, especially with the stakes so high. Forced into an uneasy alliance with Agent Brown, Decker remains laser focused on only one goal: solving the case before it's too late.
---
Struggling to cope with urban life-and life in general-Frankie, a twenty-something artist, retreats to her family's rural house on "turbine hill," vacant since her grandmother's death three years earlier. It is in this space, surrounded by countryside and wild creatures, that she can finally grapple with the chain of events that led her here-her shaky mental health, her difficult time in art school-and maybe, just maybe, regain her footing in art and life. As Frankie picks up photography once more, closely examining the natural world around her, she reconsiders seminal works of art and their relevance.
---
On paper, Chris Brennan looks perfect. He's applying for a job as a high school government teacher, he's ready to step in as an assistant baseball coach, and his references are impeccable.
But everything about Chris Brennan is a lie.
Susan Sematov is proud of her son Raz, a high school pitcher so athletically talented that he's being recruited for a full-ride scholarship to a Division I college, with a future in major-league baseball. But Raz's father died only a few months ago, leaving her son in a vulnerable place where any new father figure might influence him for good, or evil.
Heather Larkin is a struggling single mother who lives for her son Justin's baseball games. But Justin is shy, and Heather fears he is being lured down a dark path by one of his teammates, a young man from an affluent family whose fun-loving manner might possibly conceal his violent plans.
Mindy Kostis succumbs to the pressure of being a surgeon's wife by filling her days with social events and too many gin and tonics. But she doesn't know that her husband and her son, Evan, are keeping secrets from her – secrets that might destroy all of them.
---
When Sarah's grandfather gives her a beautiful horse named Boo–hoping that one day she'll follow in his footsteps to join an elite French riding school, away from their gritty London neighborhood–she quietly trains in city's parks and alleys. But then her grandfather falls ill, and Sarah must juggle horsemanship with school and hospital visits.
Natasha, a young lawyer, is reeling after her failed marriage: her professional judgment is being questioned, her new boyfriend is a let-down, and she's forced to share her house with her charismatic ex-husband. Yet when the willful fourteen-year-old Sarah lands in her path, Natasha decides to take the girl under her wing.
But Sarah is keeping a secret–a secret that will change the lives of everyone involved forever.
---
A young American woman, Alexandra Boyd, has traveled to Sofia, Bulgaria, hoping that life abroad will salve the wounds left by the loss of her beloved brother. Soon after arriving in this elegant East European city, however, she helps an elderly couple into a taxi and realizes too late that she has accidentally kept one of their bags. Inside she finds an ornately carved wooden box engraved with a name: Stoyan Lazarov. Raising the hinged lid, she discovers that she is holding an urn filled with human ashes.
As Alexandra sets out to locate the family and return this precious item, she will first have to uncover the secrets of a talented musician who was shattered by oppression and she will find out all too quickly that this knowledge is fraught with its own danger.
---
The only leads in a broad-daylight kidnapping are the account of an eight-year-old girl, some nearly invisible trace evidence and the calling card: a miniature noose left lying on the street. A crime scene this puzzling demands forensic expertise of the highest order. Lincoln Rhyme and Amelia Sachs are called in to investigate.
Then the case takes a stranger turn: a recording surfaces of the victim being slowly hanged, his desperate gasps the backdrop to an eerie piece of music. The video is marked as the work of The Composer…
Despite their best efforts, the suspect gets away. So when a similar kidnapping occurs on a dusty road outside Naples, Rhyme and Sachs don't hesitate to rejoin the hunt. But the search is now a complex case of international cooperation – and not all those involved may be who they seem. All they can do is follow the evidence, before their time runs out.
---
---
New Nonfiction!
A groundbreaking account of how Britain became the base of operations for the exiled leaders of Europe in their desperate struggle to reclaim their continent from Hitler.
When the Nazi blitzkrieg rolled over continental Europe in the early days of World War II, the city of London became a refuge for the governments and armed forces of six occupied nations who escaped there to continue the fight. So, too, did General Charles de Gaulle, the self-appointed representative of free France.
As the only European democracy still holding out against Hitler, Britain became known to occupied countries as "Last Hope Island." Getting there, one young emigré declared, was "like getting to heaven."
In this epic, character-driven narrative, acclaimed historian Lynne Olson takes us back to those perilous days when the British and their European guests joined forces to combat the mightiest military force in history. Here we meet the courageous King Haakon of Norway, whose distinctive "H7" monogram became a symbol of his country's resistance to Nazi rule, and his fiery Dutch counterpart, Queen Wilhelmina, whose antifascist radio broadcasts rallied the spirits of her defeated people. Here, too, is the Earl of Suffolk, a swashbuckling British aristocrat whose rescue of two nuclear physicists from France helped make the Manhattan Project possible.
Last Hope Island also recounts some of the Europeans' heretofore unsung exploits that helped tilt the balance against the Axis: the crucial efforts of Polish pilots during the Battle of Britain; the vital role played by French and Polish code breakers in cracking the Germans' reputedly indecipherable Enigma code; and the flood of top-secret intelligence about German operations—gathered by spies throughout occupied Europe—that helped ensure the success of the 1944 Allied invasion.
---
More people than ever before have diabetes. The disease affects an estimated 21 million adults and children in the US and many people with the disease don't have it under control. Unlike years ago, you have a good chance of living an active and healthy life with diabetes–provided you work with your health-care team to take the necessary steps to control your blood sugar. Mayo Clinic Essential Book of Diabetes covers: The pre-diabetes stage: taking charge to prevent diabetes Types of diabetes Symptoms and risk factors Treatments and strategies for managing your blood sugar Avoiding serious complications Advances in insulin delivery and new medications recipes .
---
Enough of the dieting and deprivation! It's time to embrace the joy of eating well with an intention that healthy foods are nourishing, sustaining and delicious. Whole Cooking and Nutrition shifts the conversation away from dieting to one of positive messages and gratifying intentions. The result is a book packed with information to help readers improve their relationship with food, turning a spotlight on 85 every day foods that maximize flavor and boast rich nutrient density that will inspire you to live a healthy lifestyle! With more than 150 vibrant, flavorful recipes, this cookbook promotes a mindful, pleasurable approach to eating.
For decades people with diabetes and other ailments have been taught to adhere to strict, uninspired diets eschewing taste in favor of health; this book promotes a healthy lifestyle and, more importantly, restores the joy of eating. With a focus on whole foods—Katie aims to empower readers to get into the kitchen to create her approachable and delicious recipes that are nourishing whether you have diabetes or not!
---
Affecting 79 million Americans, prediabetes often develops into full-blown type 2 diabetes, one of the leading causes of death in the United States. Increasingly diagnosed by doctors, prediabetes is a condition in which blood sugar levels are elevated, but not yet high enough to be labeled diabetes. While diabetes cannot be cured, prediabetes can be reversed, so it is critical to take action at an early stage. In straightforward, jargon-free language, The Prediabetes Diet Plan explains insulin resistance (the underlying cause of prediabetes and type 2 diabetes) and offers a comprehensive strategy of diet and lifestyle change, which has been proven more effective than medication. With sections on meal planning, grocery shopping, dining out, supplements, and exercise, this book empowers you to make healthier everyday choices that can effect real change on your insulin levels and overall well-being.
---
In the 1920s, the richest people per capita in the world were members of the Osage Indian Nation in Oklahoma. After oil was discovered beneath their land, the Osage rode in chauffeured automobiles, built mansions, and sent their children to study in Europe.
Then, one by one, they began to be killed off. One Osage woman, Mollie Burkhart, watched as her family was murdered. Her older sister was shot. Her mother was then slowly poisoned. And it was just the beginning, as more Osage began to die under mysterious circumstances.
In this last remnant of the Wild West—where oilmen like J. P. Getty made their fortunes and where desperadoes such as Al Spencer, "the Phantom Terror," roamed – virtually anyone who dared to investigate the killings were themselves murdered. As the death toll surpassed more than twenty-four Osage, the newly created F.B.I. took up the case, in what became one of the organization's first major homicide investigations. But the bureau was then notoriously corrupt and initially bungled the case. Eventually the young director, J. Edgar Hoover, turned to a former Texas Ranger named Tom White to try unravel the mystery. White put together an undercover team, including one of the only Native American agents in the bureau. They infiltrated the region, struggling to adopt the latest modern techniques of detection. Together with the Osage they began to expose one of the most sinister conspiracies in American history.
---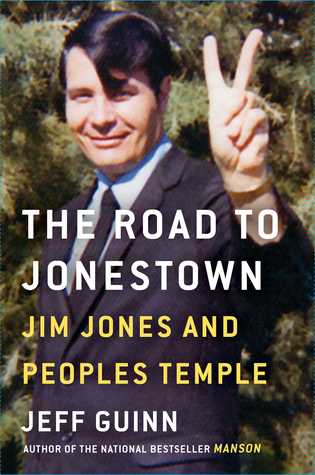 In the 1950s, a young Indianapolis minister named Jim Jones preached a curious blend of the gospel and Marxism. His congregation was racially integrated, and he was a much-lauded leader in the contemporary civil rights movement. Eventually, Jones moved his church, Peoples Temple, to northern California. He became involved in electoral politics, and soon was a prominent Bay Area leader.
In this riveting narrative, Jeff Guinn examines Jones's life, from his extramarital affairs, drug use, and fraudulent faith healing to the fraught decision to move almost a thousand of his followers to a settlement in the jungles of Guyana in South America. Guinn provides stunning new details of the events leading to the fatal day in November, 1978 when more than nine hundred people died—including almost three hundred infants and children—after being ordered to swallow a cyanide-laced drink.
---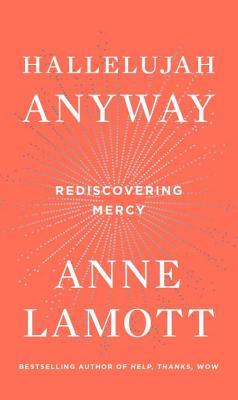 Mercy is radical kindness, Anne Lamott writes in her enthralling and heartening book, Hallelujah Anyway. It's the permission you give others–and yourself–to forgive a debt, to absolve the unabsolvable, to let go of the judgment and pain that make life so difficult.
In Hallelujah Anyway: Rediscovering Mercy Lamott ventures to explore where to find meaning in life. We should begin, she suggests, by -facing a great big mess, especially the great big mess of ourselves.- It's up to each of us to recognize the presence and importance of mercy everywhere-within us and outside us, all around us-and to use it to forge a deeper understanding of ourselves and more honest connections with each other. While that can be difficult to do, Lamott argues that it's crucial, as kindness towards others, beginning with myself, buys us a shot at a warm and generous heart, the greatest prize of all.
---
Wrongful convictions, long regarded as statistical anomalies in an otherwise sound justice system, now appear with frightening regularity. But few people understand just how or why they happen and, more important, the immeasurable consequences that often haunt the lucky few who are acquitted, years after they are proven innocent.
Now, in this groundbreaking anthology, fourteen exonerated inmates narrate their stories to a roster of high-profile mystery and thriller writers—including Lee Child, Sara Paretsky, Laurie R. King, Jan Burke and S. J. Rozan—while another exoneree's case is explored in a previously unpublished essay by legendary playwright Arthur Miller. An astonishing and unique collaboration, these testimonies bear witness to the incredible stories of innocent men and women who were convicted of serious crimes and cast into the maw of a vast and deeply flawed American criminal justice system before eventually, and miraculously, being exonerated.
---
After a stint policing the rough streets of Kansas City, Missouri, Chris Voss joined the FBI, where his career as a hostage negotiator brought him face-to-face with a range of criminals, including bank robbers and terrorists. Reaching the pinnacle of his profession, he became the FBI's lead international kidnapping negotiator. Never Split the Difference takes you inside the world of high-stakes negotiations and into Voss's head, revealing the skills that helped him and his colleagues to succeed where it mattered most: saving lives. In this practical guide, he shares the nine effective principles—counter-intuitive tactics and strategies—you too can use to become more persuasive in both your professional and personal life.
Life is a series of negotiations you should be prepared for: buying a car; negotiating a salary; buying a home; renegotiation rent; deliberating with your partner. Taking emotional intelligence and intuition to the next level, Never Split the Difference gives you the competitive edge in any discussion.
---
This book explores the extraordinary hold that Hebrew has had on Jews and Christians who have invested it with a symbolic power far beyond that of any other language in history. Preserved by the Jews across two millennia, Hebrew endured long after it ceased to be a mother tongue resulting in one of the most intense textual cultures ever known. It was a bridge to Greek and Arab science. It unlocked the biblical sources for Jerome and the Reformation Kabbalists and humanists sought philosophical truth in it and Colonial Americans used it to shape their own Israelite political identity. Today it is the first language of millions of Israelis. The Story of Hebrew takes readers from the opening verses of Genesis-which seemingly describe the creation of Hebrew itself-to the reincarnation of Hebrew as the everyday language of the Jewish state. Lewis Glinert explains the uses and meanings of Hebrew in ancient Israel and its role as a medium for wisdom and prayer. He describes the early rabbis' preservation of Hebrew following the Babylonian exile, the challenges posed by Arabic, and the prolific use of Hebrew in Diaspora art spirituality and science. Glinert looks at the conflicted relationship Christians had with Hebrew from the Renaissance to the Counter-Reformation, the languages fatal rivalry with Yiddish the dreamers and schemers that made modern Hebrew a reality, and how a lost pre-Holocaust textual ethos is being renewed today by Orthodox Jews.
---
A multimillion-copy bestselling book of spiritual wisdom about the importance of slowing down in our fast-paced world
The world moves fast, but that doesn t mean we have to. In this bestselling mindfulness guide it has sold more than three million copies in Korea, where it was a #1 bestseller for forty-one weeks and received multiple Best Book of the Year awards Haemin Sunim, a renowned Buddhist meditation teacher born in Korea and educated in the United States, illuminates a path to inner peace and balance amid the overwhelming demands of everyday life. His guideposts to well-being and happiness in eight areas including relationships, love, and spirituality emphasize the importance of forging a deeper connection with others and being compassionate and forgiving toward ourselves. The full-color artwork that accompanies his teachings serve as calming visual interludes, encouraging us to notice that when you slow down, the world slows down with you.
---
From the centuries of torture of "lunatiks" at Bedlam Asylum to the infamous eugenics era to the follies of the anti-psychiatry movement to the current landscape in which too many families struggle alone to manage afflicted love ones, Powers limns our fears and myths about mental illness and the fractured public policies that have resulted.
Braided with that history is the moving story of Powers's beloved son Kevin–spirited, endearing, and gifted–who triumphed even while suffering from schizophrenia until finally he did not, and the story of his courageous surviving son Dean, who is also schizophrenic.
---