Become our friend on Goodreads and tell us what you read!
New Fiction!
(Scroll down for Nonfiction!)
Daniel Graham MacCormick—Mac for short—seems to have a pretty good life. At age thirty-five he's living in Key West, owner of a forty-two-foot charter fishing boat, The Maine. Mac served five years in the Army as an infantry officer with two tours in Afghanistan. He returned with the Silver Star, two Purple Hearts, scars that don't tan, and a boat with a big bank loan. Truth be told, Mac's finances are more than a little shaky.
One day, Mac is sitting in the famous Green Parrot Bar in Key West, contemplating his life, and waiting for Carlos, a hotshot Miami lawyer heavily involved with anti-Castro groups. Carlos wants to hire Mac and The Maine for a ten-day fishing tournament to Cuba at the standard rate, but Mac suspects there is more to this and turns it down. The price then goes up to two million dollars, and Mac agrees to hear the deal, and meet Carlos's clients—a beautiful Cuban-American woman named Sara Ortega, and a mysterious older Cuban exile, Eduardo Valazquez.
What Mac learns is that there is sixty million American dollars hidden in Cuba by Sara's grandfather when he fled Castro's revolution. With the "Cuban Thaw" underway between Havana and Washington, Carlos, Eduardo, and Sara know it's only a matter of time before someone finds the stash—by accident or on purpose. And Mac knows if he accepts this job, he'll walk away rich…or not at all.
---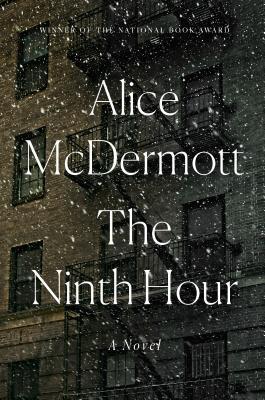 On a dim winter afternoon, a young Irish immigrant opens the gas taps in his Brooklyn tenement. He is determined to prove—to the subway bosses who have recently fired him, to his badgering, pregnant wife—"that the hours of his life belong to himself alone." In the aftermath of the fire that follows, Sister St. Savior, an aging nun, appears, unbidden, to direct the way forward for his widow and his unborn child.
We begin deep inside Catholic Brooklyn, in the early part of the twentieth century. Decorum, superstition, and shame collude to erase the man's brief existence. Yet his suicide, although never spoken of, reverberates through many lives and over the decades—testing the limits and the demands of love and sacrifice, of forgiveness and forgetfulness, even through multiple generations.
The characters we meet, from Sally, the unborn baby at the beginning of the novel, who becomes the center of the story, to the nuns whose personalities we come to know and love, to the neighborhood families with whose lives they are entwined, are all rendered with extraordinary sympathy and McDermott's trademark lucidity and intelligence.
---
In this novel authorized by the Little House estate, Sarah Miller vividly recreates the beauty, hardship, and joys of the frontier in a dazzling work of historical fiction, a captivating story that illuminates one courageous, resilient, and loving pioneer woman as never before—Caroline Ingalls, "Ma" in Laura Ingalls Wilder's beloved Little House books.
In the frigid days of February, 1870, Caroline Ingalls and her family leave the familiar comforts of the Big Woods of Wisconsin and the warm bosom of her family, for a new life in Kansas Indian Territory. Packing what they can carry in their wagon, Caroline, her husband Charles, and their little girls, Mary and Laura, head west to settle in a beautiful, unpredictable land full of promise and peril.
The pioneer life is a hard one, especially for a pregnant woman with no friends or kin to turn to for comfort or help. The burden of work must be shouldered alone, sickness tended without the aid of doctors, and babies birthed without the accustomed hands of mothers or sisters. But Caroline's new world is also full of tender joys. In adapting to this strange new place and transforming a rough log house built by Charles' hands into a home, Caroline must draw on untapped wells of strength she does not know she possesses.
---
Detective Michael Bennett is ready for a vacation after a series of crises push him, and his family, to the brink. He settles on an idyllic, small town in the beautiful Maine woods, a recommendation from a former colleague. But just when Bennett thinks he can relax, he gets pulled into a case that has shocked the tight-knit community. Kids are disappearing left and right with no explanation-until several bodies turn up in the woods. As Bennett investigates, he discovers that the seemingly perfect town is reeling from a deadly addiction, and the violence is about to reach a fever pitch. Far from the city streets he knows so well, Bennett faces off against a horrific evil next door that threatens a town, the law, and the family that Bennett loves above all else.
---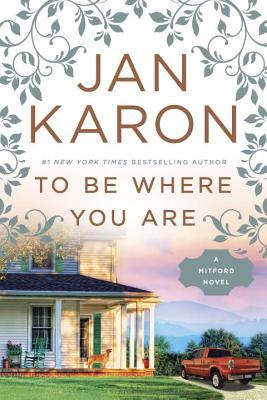 After twelve years of wrestling with the conflicts of retirement, Father Tim Kavanagh realizes he doesn't need a steady job to prove himself. Then he's given one–but what, exactly, does it prove? Meanwhile, newly married Dooley and Lace face a crisis that empties their bank account and turns their household upside down. Is the honeymoon over? Is this where real life begins?
As the Mitford Muse editor stumbles on a quick fix for marital woes and the town grocer falls in love for the first time, Father Tim and Cynthia receive an invitation to yet another family wedding.
But perhaps the bottom line is this: While a star blinks out in the Mitford firmament, another soon blinks on at Meadowgate, and four-year-old Jack Tyler looks forward to the biggest day of his life–for now and forever.
---
Based on true events in nineteenth century Ireland, Hannah Kent's startling new novel tells the story of three women, drawn together to rescue child from a superstitious community.
Nora, bereft after the death of her husband, finds herself alone and caring for her grandson Micheál, who can neither speak nor walk. A handmaid, Mary, arrives to help Nóra just as rumours begin to spread that Micheál is a changeling child who is bringing bad luck to the valley. Determined to banish evil, Nora and Mary enlist the help of Nance, an elderly wanderer who understands the magic of the old ways.
---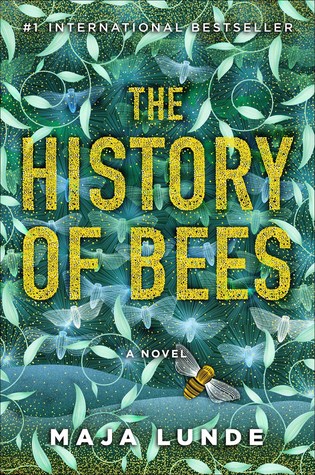 England, 1852. William is a biologist and seed merchant, who sets out to build a new type of beehive one that will give both him and his children honor and fame.
United States, 2007. George is a beekeeper fighting an uphill battle against modern farming, but hopes that his son can be their salvation.
China, 2098. Tao hand paints pollen onto the fruit trees now that the bees have long since disappeared. When Tao's young son is taken away by the authorities after a tragic accident, she sets out on a grueling journey to find out what happened to him.
---
Officer Miranda Rader of the Hammond PD in Louisiana is known for her honesty, integrity, and steady hand in a crisis—but that wasn't always so. Miranda comes from Jasper, just south of Hammond, a place about the size of a good spit on a hot day, and her side of the tracks was the wrong one. She's worked hard to leave the girl she used to be behind and earn respect in her position as an officer.
However, when Miranda and her partner are called to investigate the murder of one of the town's most beloved college professors, they're unprepared for the gruesomeness of the scene. This murder is unlike any they've ever investigated, and just when Miranda thinks she's seen the worst of it, she finds a piece of evidence that chills her to the core: a faded newspaper clipping about a terrible night from her long-buried past. Then another man turns up dead, this one a retired cop, and not just any cop—Clint Wheeler, the cop who took her statement that night. Two murders, two very different men, two killings that on the surface had nothing in common—except Miranda. 14 years ago.
And when her fingerprints turn up at the scene of the first murder, Miranda once again finds herself under the microscope, her honesty and integrity doubted, her motivations questioned. Alone again, the trust of her colleagues shattered, Miranda must try to trust the instincts she's pushed down for so long, and decide what's right—before it's too late.
---
In Shaker Heights, a placid, progressive suburb of Cleveland, everything is planned – from the layout of the winding roads, to the colors of the houses, to the successful lives its residents will go on to lead. And no one embodies this spirit more than Elena Richardson, whose guiding principle is playing by the rules.
Enter Mia Warren – an enigmatic artist and single mother – who arrives in this idyllic bubble with her teenaged daughter Pearl, and rents a house from the Richardsons. Soon Mia and Pearl become more than tenants: all four Richardson children are drawn to the mother-daughter pair. But Mia carries with her a mysterious past and a disregard for the status quo that threatens to upend this carefully ordered community.
When old family friends of the Richardsons attempt to adopt a Chinese-American baby, a custody battle erupts that dramatically divides the town–and puts Mia and Elena on opposing sides. Suspicious of Mia and her motives, Elena is determined to uncover the secrets in Mia's past. But her obsession will come at unexpected and devastating costs.
---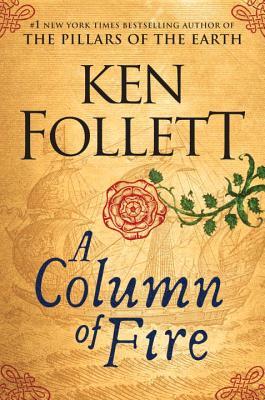 In 1558, the ancient stones of Kingsbridge Cathedral look down on a city torn apart by religious conflict. As power in England shifts precariously between Catholics and Protestants, royalty and commoners clash, testing friendship, loyalty, and love.
Ned Willard wants nothing more than to marry Margery Fitzgerald. But when the lovers find themselves on opposing sides of the religious conflict dividing the country, Ned goes to work for Princess Elizabeth. When she becomes queen, all Europe turns against England. The shrewd, determined young monarch sets up the country's first secret service to give her early warning of assassination plots, rebellions, and invasion plans. Over a turbulent half century, the love between Ned and Margery seems doomed as extremism sparks violence from Edinburgh to Geneva. Elizabeth clings to her throne and her principles, protected by a small, dedicated group of resourceful spies and courageous secret agents.
The real enemies, then as now, are not the rival religions. The true battle pitches those who believe in tolerance and compromise against the tyrants who would impose their ideas on everyone else—no matter what the cost.
---
Lisbeth Salander, the girl with the dragon tattoo, the brilliant hacker, the obstinate outsider, the volatile seeker of justice for herself and others–even she has never been able to uncover the most telling facts of her traumatic childhood, the secrets that might finally, fully explain her to herself. Now, when she sees a chance to uncover them once and for all, she enlists the help of Mikael Blomkvist, the editor of the muckraking, investigative journal Millennium. And she will let nothing stop her–not the anti-Muslim gang she enrages by rescuing a young woman from their brutality; not the deadly reach from inside the Russian mafia of her long-lost twin sister, Camilla; and not the people who will do anything to keep buried knowledge of a sinister pseudoscientific experiment known only as The Registry. Once again, Lisbeth Salander and Mikael Blomkvist, together, are the fierce heart of a thrilling full-tilt novel that takes on some of the most insidious problems facing the world at this very moment.
---
Cotton County, Georgia, 1930: in a house full of secrets, two babies-one light-skinned, the other dark-are born to Elma Jesup, a white sharecropper's daughter. Accused of her rape, field hand Genus Jackson is lynched and dragged behind a truck down the Twelve-Mile Straight, the road to the nearby town. In the aftermath, the farm's inhabitants are forced to contend with their complicity in a series of events that left a man dead and a family irrevocably fractured.
Despite the prying eyes and curious whispers of the townspeople, Elma begins to raise her babies as best as she can, under the roof of her mercurial father, Juke, and with the help of Nan, the young black housekeeper who is as close to Elma as a sister. But soon it becomes clear that the ties that bind all of them together are more intricate than any could have ever imagined. As startling revelations mount, a web of lies begins to collapse around the family, destabilizing their precarious world and forcing all to reckon with the painful truth.
---
Jesse Stone, still reeling from the murder of his fiancée by crazed assassin Mr. Peepers, must keep his emotions in check long enough to get through the wedding day of his loyal protégé, Suitcase Simpson. The morning of the wedding, Jesse learns that a gala 75th birthday party is to be held for folk singer Terry Jester. Jester, once the equal of Bob Dylan, has spent the last forty years in seclusion after the mysterious disappearance of the master recording tape of his magnum opus, The Hangman's Sonnet.
That same morning, an elderly Paradise woman dies while her house is being ransacked. What are the thieves looking for? And what's the connection to Terry Jester and the mysterious missing tape? Jesse's investigation is hampered by hostile politicians and a growing trail of blood and bodies, forcing him to solicit the help of mobster Vinnie Morris and a certain Boston area PI named Spenser. While the town fathers pressure him to avoid a PR nightmare, Jesse must connect the cases before the bodies pile up further.
---
In 1918, a ransom of enormous size was paid to free the Romanovs from the Bolsheviks, but, as history knows, the Romanovs died anyway. And the ransom? During World War II, the Nazis stole it from the Russians, and after that—it vanished. Until now.
When a modern-day kidnapping captures the attention of husband-and-wife team Sam and Remi Fargo, the couple soon learn that these long-lost riches may be back in play, held in trust by the descendants of a Nazi guerrilla faction called the Werewolves. It is their mission to establish the Fourth Reich, and their time is coming soon.
As the Fargos follow the trail across Europe, Northern Africa, and South America, they know only one thing. This quest is greater than anything they have ever done—it is their chance to make someone answer for unspeakable crimes, and to prevent them from happening again.
---
Sutton and Ethan Montclair's idyllic life is not as it appears. The couple seems made for each other, but the truth is ugly. Consumed by professional and personal betrayals and financial woes, the two both love and hate each other. As tensions mount, Sutton disappears, leaving behind a note saying not to look for her.
Ethan finds himself the target of vicious gossip as friends, family and the media speculate on what really happened to Sutton Montclair. As the police investigate, the lies the couple have been spinning for years quickly unravel. Is Ethan a killer? Is he being set up? Did Sutton hate him enough to kill the child she never wanted and then herself? The path to the answers is full of twists that will leave the reader breathless.
---
Ireland. 1925.
The war is over. But life will never be the same…
In the green hills of West Cork, Ireland, Castle Deverill has burned to the ground. But young Celia Deverill is determined to see her ruined ancestral home restored to its former glory — to the years when Celia ran through its vast halls with her cousin Kitty and their childhood friend Bridie Doyle.
Kitty herself is raising a young family, but she longs for Jack O'Leary — the long-ago sweetheart she cannot have. And soon Kitty must make a heartbreaking decision, one that could destroy everything she holds dear.
Bridie, once a cook's daughter in Castle Deverill, is now a well-heeled New York City socialite. Yet her celebrity can't erase a past act that haunts her still. Nor can it keep her from seeking revenge upon the woman who wronged her all those years ago.
---
Three years ago, Madison Culver disappeared when her family was choosing a Christmas tree in Oregon's Skookum National Forest. She would be eight years old now—if she has survived. Desperate to find their beloved daughter, certain someone took her, the Culvers turn to Naomi, a private investigator with an uncanny talent for locating the lost and missing. Known to the police and a select group of parents as The Child Finder, Naomi is their last hope.
Naomi's methodical search takes her deep into the icy, mysterious forest in the Pacific Northwest, and into her own fragmented past. She understands children like Madison because once upon a time, she was a lost girl too.
As Naomi relentlessly pursues and slowly uncovers the truth behind Madison's disappearance, shards of a dark dream pierce the defenses that have protected her, reminding her of a terrible loss she feels but cannot remember. If she finds Madison, will Naomi ultimately unlock the secrets of her own life?
---
Peter Guillam, staunch colleague and disciple of George Smiley of the British Secret Service, otherwise known as the Circus, is living out his old age on the family farmstead on the south coast of Brittany when a letter from his old Service summons him to London. The reason? His Cold War past has come back to claim him. Intelligence operations that were once the toast of secret London, and involved such characters as Alec Leamas, Jim Prideaux, George Smiley and Peter Guillam himself, are to be scrutinized by a generation with no memory of the Cold War and no patience with its justifications.
Interweaving past with present so that each may tell its own intense story, John le Carre has spun a single plot as ingenious and thrilling as the two predecessors on which it looks back: The Spy Who Came in from the Cold and Tinker Tailor Soldier Spy. In a story resonating with tension, humor and moral ambivalence, le Carre and his narrator Peter Guillam present the reader with a legacy of unforgettable characters old and new.
---
Drawing on Morrison and Faulkner, The Odyssey and the Old Testament, Ward gives us an epochal story, a journey through Mississippi's past and present that is both an intimate portrait of a family and an epic tale of hope and struggle. Ward is a major American writer, multiply awarded and universally lauded, and in Sing, Unburied, Sing she is at the height of her powers.
Jojo and his toddler sister, Kayla, live with their grandparents, Mam and Pop, and the occasional presence of their drug-addicted mother, Leonie, on a farm on the Gulf Coast of Mississippi. Leonie is simultaneously tormented and comforted by visions of her dead brother, which only come to her when she's high; Mam is dying of cancer; and quiet, steady Pop tries to run the household and teach Jojo how to be a man. When the white father of Leonie's children is released from prison, she packs her kids and a friend into her car and sets out across the state for Parchman farm, the Mississippi State Penitentiary, on a journey rife with danger and promise.
---
When powerful real-estate tycoon Nero Golden immigrates to the States under mysterious circumstances, he and his three adult children assume new identities, taking 'Roman' names, and move into a grand mansion in downtown Manhattan. Arriving shortly after the inauguration of Barack Obama, he and his sons, each extraordinary in his own right, quickly establish themselves at the apex of New York society.
The story of the powerful Golden family is told from the point of view of their Manhattanite neighbour and confidant, René, an aspiring filmmaker who finds in the Goldens the perfect subject. René chronicles the undoing of the house of Golden: the high life of money, of art and fashion, a sibling quarrel, an unexpected metamorphosis, the arrival of a beautiful woman, betrayal and murder, and far away, in their abandoned homeland, some decent intelligence work.
Invoking literature, pop culture, and the cinema, Rushdie spins the story of the American zeitgeist over the last eight years, hitting every beat: the rise of the birther movement, the Tea Party, Gamergate and identity politics; the backlash against political correctness; the ascendency of the superhero movie, and, of course, the insurgence of a ruthlessly ambitious, narcissistic, media-savvy villain wearing make-up and with coloured hair.
---
New Nonfiction!
For the first time, Hillary Rodham Clinton reveals what she was thinking and feeling during one of the most controversial and unpredictable presidential elections in history. Now free from the constraints of running, Clinton takes you inside the intense personal experience of becoming the first woman nominated for president by a major party in an election marked by rage, sexism, exhilarating highs and infuriating lows, stranger-than-fiction twists, Russian interference, and an opponent who broke all the rules. This is her most personal memoir yet.
In these pages, she describes what it was like to run against Donald Trump, the mistakes she made, how she has coped with a shocking and devastating loss, and how she found the strength to pick herself back up afterward. With humor and candor, she tells readers what it took to get back on her feet—the rituals, relationships, and reading that got her through, and what the experience has taught her about life. She speaks about the challenges of being a strong woman in the public eye, the criticism over her voice, age, and appearance, and the double standard confronting women in politics.
She lays out how the 2016 election was marked by an unprecedented assault on our democracy by a foreign adversary. By analyzing the evidence and connecting the dots, Clinton shows just how dangerous the forces are that shaped the outcome, and why Americans need to understand them to protect American values and democracy in the future.
---
In an absorbing work peopled with world leaders, generals, and ordinary citizens who fought on both sides of World War II, Alone brings to resounding life perhaps the most critical year of twentieth-century history. For, indeed, May 1940 was a month like no other, as the German war machine blazed into France while the supposedly impregnable Maginot Line crumbled, and Winston Churchill replaced Neville Chamberlain as prime minister in an astonishing political drama as Britain, isolated and alone, faced a triumphant Nazi Germany. Against this vast historical canvas, Michael Korda relates what happened and why, and also tells his own story, that of a six-year-old boy in a glamorous movie family who would himself be evacuated. Aloneis a work that seamlessly weaves a family memoir into an unforgettable account of a political and military disaster redeemed by the evacuation of more than 300,000 men in four days―surely one of the most heroic episodes of the war.
---
What can long-dead dinosaurs teach us about our future? Plenty, according to paleontologist Kenneth Lacovara, who has discovered some of the largest creatures to ever walk the Earth.
By tapping into the ubiquitous wonder that dinosaurs inspire, Lacovara weaves together the stories of our geological awakening, of humanity's epic struggle to understand the nature of deep time, the meaning of fossils, and our own place on the vast and bountiful tree of life.
Go on a journey––back to when dinosaurs ruled the Earth––to discover how dinosaurs achieved feats unparalleled by any other group of animals. Learn the secrets of how paleontologists find fossils, and explore quirky, but profound questions, such as: Is a penguin a dinosaur? And, how are the tiny arms of T. rex the key to its power and ferocity?
---
Bolder, even, than the ambitious books for which Stephen Greenblatt is already renowned, The Rise and Fall of Adam and Eveexplores the enduring story of humanity's first parents. Comprising only a few ancient verses, the story of Adam and Eve has served as a mirror in which we seem to glimpse the whole, long history of our fears and desires, as both a hymn to human responsibility and a dark fable about human wretchedness.
Tracking the tale into the deep past, Greenblatt uncovers the tremendous theological, artistic, and cultural investment over centuries that made these fictional figures so profoundly resonant in the Jewish, Christian, and Muslim worlds and, finally, so very "real" to millions of people even in the present. With the uncanny brilliance he previously brought to his depictions of William Shakespeare and Poggio Bracciolini (the humanist monk who is the protagonist of The Swerve), Greenblatt explores the intensely personal engagement of Augustine, Dürer, and Milton in this mammoth project of collective creation, while he also limns the diversity of the story's offspring: rich allegory, vicious misogyny, deep moral insight, and some of the greatest triumphs of art and literature.
---
Hourglass is an inquiry into how marriage is transformed by time–abraded, strengthened, shaped in miraculous and sometimes terrifying ways by accident and experience. With courage and relentless honesty, Dani Shapiro opens the door to her house, her marriage, and her heart, and invites us to witness her own marital reckoning–a reckoning in which she confronts both the life she dreamed of and the life she made, and struggles to reconcile the girl she was with the woman she has become.
What are the forces that shape our most elemental bonds? How do we make lifelong commitments in the face of identities that are continuously shifting, and commit ourselves for all time when the self is so often in flux? What happens to love in the face of the unexpected, in the face of disappointment and compromise–how do we wrest beauty from imperfection, find grace in the ordinary, desire what we have rather than what we lack?
---
In 2011, when she was in her late fifties, beloved author and journalist Joyce Maynard met the first true partner she had ever known. Jim wore a rakish hat over a good head of hair; he asked real questions and gave real answers; he loved to see Joyce shine, both in and out of the spotlight; and he didn't mind the mess she made in the kitchen. He was not the husband Joyce imagined, but he quickly became the partner she had always dreamed of.
Before they met, both had believed they were done with marriage, and even after they married, Joyce resolved that no one could alter her course of determined independence. Then, just after their one-year wedding anniversary, her new husband was diagnosed with pancreatic cancer. During the nineteen months that followed, as they battled his illness together, she discovered for the first time what it really meant to be a couple–to be a true partner and to have one.
This is their story.
---
In Why Buddhism is True, Wright leads readers on a journey through psychology, philosophy, and a great many silent retreats to show how and why meditation can serve as the foundation for a spiritual life in a secular age. At once excitingly ambitious and wittily accessible, this is the first book to combine evolutionary psychology with cutting-edge neuroscience to defend the radical claims at the heart of Buddhist philosophy. With bracing honesty and fierce wisdom, it will persuade you not just that Buddhism is true—which is to say, a way out of our delusion—but that it can ultimately save us from ourselves, as individuals and as a species.
---
More than forty years after it ended, the Vietnam War continues to haunt our country. We still argue over why we were there, whether we could have won, and who was right and wrong in their response to the conflict. When the war divided the country, it created deep political fault lines that continue to divide us today. Now, continuing in the tradition of their critically acclaimed collaborations, the authors draw on dozens and dozens of interviews in America and Vietnam to give us the perspectives of people involved at all levels of the war: U.S. and Vietnamese soldiers and their families, high-level officials in America and Vietnam, antiwar protestors, POWs, and many more. The book plunges us into the chaos and intensity of combat, even as it explains the rationale that got us into Vietnam and kept us there for so many years. Rather than taking sides, the book seeks to understand why the war happened the way it did, and to clarify its complicated legacy. Beautifully written and richly illustrated, this is a tour de force that is certain to launch a new national conversation.
---
After the sudden death of her husband, Sheryl Sandberg felt certain that she and her children would never feel pure joy again. "I was in 'the void,'" she writes, "a vast emptiness that fills your heart and lungs and restricts your ability to think or even breathe." Her friend Adam Grant, a psychologist at Wharton, told her there are concrete steps people can take to recover and rebound from life-shattering experiences. We are not born with a fixed amount of resilience. It is a muscle that everyone can build.
Option B combines Sheryl's personal insights with Adam's eye-opening research on finding strength in the face of adversity. Beginning with the gut-wrenching moment when she finds her husband, Dave Goldberg, collapsed on a gym floor, Sheryl opens up her heart—and her journal—to describe the acute grief and isolation she felt in the wake of his death. But Option B goes beyond Sheryl's loss to explore how a broad range of people have overcome hardships including illness, job loss, sexual assault, natural disasters, and the violence of war. Their stories reveal the capacity of the human spirit to persevere . . . and to rediscover joy.
---
When Mikhail Gorbachev became the leader of the Soviet Union in 1985, the USSR was one of the world's two superpowers. By 1989 he had transformed Soviet Communism. By 1990 he, more than anyone else, had ended the Cold War, and in December 1991 he unintentionally presided over the collapse of the USSR. In this first comprehensive biography of Gorbachev, William Taubman shows how a peasant boy turned into the Soviet system's grave digger, why the Communist regime allowed him to destroy it, how Gorbachev's dream of democratizing Russia through perestroika and glasnost foundered, and why he permitted Eastern Europe to abandon Communism without conflict. Drawing on interviews with Gorbachev himself, Russian archives, interviews with Kremlin aides and adversaries as well as with foreign leaders, Taubman's intensely personal portrait also extends to Gorbachev's remarkable marriage to a woman he deeply loved. Nuanced and poignant yet unsparing and honest, this sweeping account has the amplitude of a Tolstoy novel.
---
Liliane Bettencourt is the world s richest woman and the eleventh wealthiest person on the planet, as of 2016. But at ninety-four, she s embroiled in an incredible controversy that has dominated the headlines and ensnared a former president of France in the controversy. Why? Thanks to an artist and photographer named Francois-Marie Banier, who was given hundreds of millions of dollars by Liliane. Liliane s daughter, Francoise, considers Banier a con man and filed a lawsuit against him, but Banier has a far different story to tell. It s all become Europe s biggest scandal in years, uncovering a shadowy corporate history, buried World War II secrets, illicit political payoffs, and much more.
The Bettencourt Affair is part courtroom drama; part upstairs-downstairs tale; part business narrative of a glamorous global company with past Nazi connections; and part character-driven story of a complex, fascinating family and the intruder who nearly tore it apart.
---
When Alice Waters opened the doors of her "little French restaurant" in Berkeley, California in 1971 at the age of 27, no one ever anticipated the indelible mark it would leave on the culinary landscape–Alice least of all. Fueled in equal parts by naivete and a relentless pursuit of beauty and pure flavor, she turned her passion project into an iconic institution that redefined American cuisine for generations of chefs and food lovers. In Coming to My Senses Alice retraces the events that led her to 1517 Shattuck Avenue and the tumultuous times that emboldened her to find her own voice as a cook when the prevailing food culture was embracing convenience and uniformity. Moving from a repressive suburban upbringing to Berkeley in 1964 at the height of the Free Speech Movement and campus unrest, she was drawn into a bohemian circle of charismatic figures whose views on design, politics, film, and food would ultimately inform the unique culture on which Chez Panisse was founded. Dotted with stories, recipes, photographs, and letters, Coming to My Senses is at once deeply personal and modestly understated, a quietly revealing look at one woman's evolution from a rebellious yet impressionable follower to a respected activist who effects social and political change on a global level through the common bond of food.
---
If you scrolled through the Instagram feed of 19-year-old Maddy Holleran, you would see a perfect life: a freshman at an Ivy League school, recruited for the track team, who was also beautiful, popular, and fiercely intelligent. This was a girl who succeeded at everything she tried, and who was only getting started.
But when Maddy began her long-awaited college career, her parents noticed something changed. Previously indefatigable Maddy became withdrawn, and her thoughts centered on how she could change her life. In spite of thousands of hours of practice and study, she contemplated transferring from the school that had once been her dream. When Maddy's dad, Jim, dropped her off for the first day of spring semester, she held him a second longer than usual. That would be the last time Jim would see his daughter.
WHAT MADE MADDY RUN began as a piece that Kate Fagan, a columnist for espnW, wrote about Maddy's life. What started as a profile of a successful young athlete whose life ended in suicide became so much larger when Fagan started to hear from other college athletes also struggling with mental illness. This is the story of Maddy Holleran's life, and her struggle with depression, which also reveals the mounting pressures young people, and college athletes in particular, face to be perfect, especially in an age of relentless connectivity and social media saturation.
---
Sarah Vaughan, a pivotal figure in the formation of bebop, influenced a broad array of singers who followed in her wake, yet the breadth and depth of her impact not just as an artist, but also as an African-American woman remain overlooked.
Drawing from a wealth of sources as well as on exclusive interviews with Vaughan s friends and former colleagues, Queen of Bebop unravels the many myths and misunderstandings that have surrounded Vaughan while offering insights into this notoriously private woman, her creative process, and, ultimately, her genius. Hayes deftly traces the influence that Vaughan s singing had on the perception and appreciation of vocalists not to mention women in jazz. She reveals how, in the late 1940s and early 1950s, Vaughan helped desegregate American airwaves, opening doors for future African-American artists seeking mainstream success, while also setting the stage for the civil rights activism of the 1960s and 1970s.She follows Vaughan from her hometown of Newark, New Jersey, and her first performances at the Apollo, to the Waldorf Astoria and on to the world stage, breathing life into a thrilling time in American music nearly lost to us today.
---
What is the nature of space and time? How do we fit within the universe? How does the universe fit within us? There's no better guide through these mind-expanding questions than acclaimed astrophysicist and best-selling author Neil deGrasse Tyson.
But today, few of us have time to contemplate the cosmos. So Tyson brings the universe down to Earth succinctly and clearly, with sparkling wit, in tasty chapters consumable anytime and anywhere in your busy day.
While you wait for your morning coffee to brew, for the bus, the train, or a plane to arrive, Astrophysics for People in a Hurry will reveal just what you need to be fluent and ready for the next cosmic headlines: from the Big Bang to black holes, from quarks to quantum mechanics, and from the search for planets to the search for life in the universe.
---