Become our friend on Goodreads and tell us what you read!
New Fiction!
(Scroll down for Nonfiction!)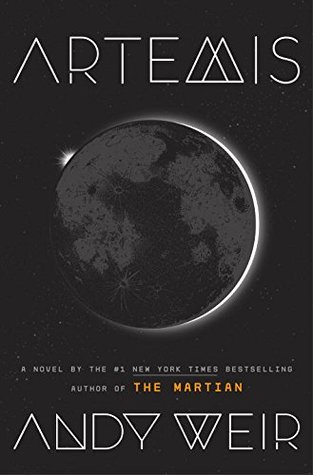 Jazz Bashara is a criminal.
Well, sort of. Life on Artemis, the first and only city on the moon, is tough if you're not a rich tourist or an eccentric billionaire. So smuggling in the occasional harmless bit of contraband barely counts, right? Not when you've got debts to pay and your job as a porter barely covers the rent.
Everything changes when Jazz sees the chance to commit the perfect crime, with a reward too lucrative to turn down. But pulling off the impossible is just the start of her problems, as she learns that she's stepped square into a conspiracy for control of Artemis itself—and that now, her only chance at survival lies in a gambit even riskier than the first.
---
The world as we know it is ending. Evolution has reversed itself, affecting every living creature on earth. Science cannot stop the world from running backwards, as woman after woman gives birth to infants that appear to be primitive species of humans. Thirty-two-year-old Cedar Hawk Songmaker, adopted daughter of a pair of big-hearted, open-minded Minneapolis liberals, is as disturbed and uncertain as the rest of America around her. But for Cedar, this change is profound and deeply personal. She is four months pregnant.
Though she wants to tell the adoptive parents who raised her from infancy, Cedar first feels compelled to find her birth mother, Mary Potts, an Ojibwe living on the reservation, to understand both her and her baby's origins. As Cedar goes back to her own biological beginnings, society around her begins to disintegrate, fueled by a swelling panic about the end of humanity.
There are rumors of martial law, of Congress confining pregnant women. Of a registry, and rewards for those who turn these wanted women in. Flickering through the chaos are signs of increasing repression: a shaken Cedar witnesses a family wrenched apart when police violently drag a mother from her husband and child in a parking lot. The streets of her neighborhood have been renamed with Bible verses. A stranger answers the phone when she calls her adoptive parents, who have vanished without a trace. It will take all Cedar has to avoid the prying eyes of potential informants and keep her baby safe.
---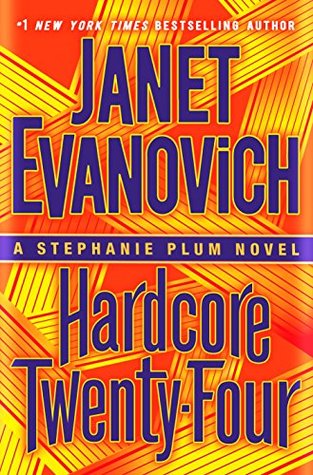 Trouble comes in bunches for Stephanie Plum. First, professional grave robber and semi-professional loon, Simon Diggery, won't let her take him in until she agrees to care for his boa constrictor, Ethel. Stephanie's main qualification for babysitting an extremely large snake is that she owns a stun gun—whether that's for use on the wandering serpent or the petrified neighbors remains to be seen.
Events take a dark turn when headless bodies start appearing across town. At first, it's just corpses from a funeral home and the morgue that have had the heads removed. But when a homeless man is murdered and dumped behind a church Stephanie knows that she's the only one with a prayer of catching this killer.
If all that's not enough, Diesel's back in town. The 6-foot-tall, blonde-haired hunk is a man who accepts no limits—that includes locked doors, closed windows and underwear. Trenton's hottest cop, Joe Morelli isn't pleased at this unexpected arrival nor is Ranger, the high-powered security consultant who has his own plans for Stephanie.
As usual Jersey's favorite bounty hunter is stuck in the middle with more questions than answers. What's the deal with Grandma Mazur's latest online paramour? Who is behind the startling epidemic of mutilated corpses? And is the enigmatic Diesel's sudden appearance a coincidence or the cause of recent deadly events?
---
In the midst of a mysterious environmental crisis, as London is submerged below flood waters, a woman gives birth to her first child, Z. Days later, the family are forced to leave their home in search of safety. As they move from place to place, shelter to shelter, their journey traces both fear and wonder as Z's small fists grasp at the things he sees, as he grows and stretches, thriving and content against all the odds.
This is a story of new motherhood in a terrifying setting: a familiar world made dangerous and unstable, its people forced to become refugees. Startlingly beautiful, Megan Hunter's The End We Start From is a gripping novel that paints an imagined future as realistic as it is frightening. And yet, though the country is falling apart around them, this family's world – of new life and new hope – sings with love.
---
Riders of the Purple Sage
Zane Grey's most enduring classic, the book that invented the myth of the American West. In the little village of Cottonwoods, Utah, Mormon rancher Jane Withersteen endures persecution, religious zealots, and cattle rustlers trying to prey on her land. Aided by Lassiter, the famous gunman, Jane and her friends must escape the clutches of her most dangerous enemies.
The Rainbow Trail
John Shefford rode into Utah's valley in search of a new life, and when he met Fay Larkin, a beautiful woman charged with murder, he knew he had found it. But breaking her out of jail was the easy part. After that he has posses and violent bands of Indians to outrun, a murderous trek through a trackless waste, and a brutal passage through white water hell.
Desert Gold
When former college football star Dick Gale meets an old friend at a border town in Arizona on his way to make his fortune, he finds more than he bargained for. His friend's sweetheart has been kidnapped by Rojas, a ruthless Mexican bandit, a man with a fearsome reputation. To get her back, Dick will have to risk everything in a dangerous battle on the desert cliffs.
---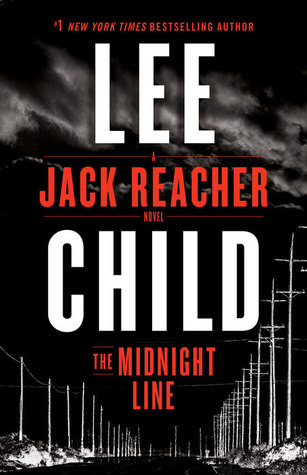 Reacher takes a stroll through a small Wisconsin town and sees a class ring in a pawn shop window: West Point 2005. A tough year to graduate: Iraq, then Afghanistan. The ring is tiny, for a woman, and it has her initials engraved on the inside. Reacher wonders what unlucky circumstance made her give up something she earned over four hard years. He decides to find out. And find the woman. And return her ring. Why not?
So begins a harrowing journey that takes Reacher through the upper Midwest, from a lowlife bar on the sad side of small town to a dirt-blown crossroads in the middle of nowhere, encountering bikers, cops, crooks, muscle, and a missing persons PI who wears a suit and a tie in the Wyoming wilderness.
The deeper Reacher digs, and the more he learns, the more dangerous the terrain becomes. Turns out the ring was just a small link in a far darker chain. Powerful forces are guarding a vast criminal enterprise. Some lines should never be crossed. But then, neither should Reacher.
---
A book that's also the beginning of a movement, Bill McKibben's debut novel Radio Free Vermont follows a band of Vermont patriots who decide that their state might be better off as its own republic.
As the host of Radio Free Vermont–"underground, underpowered, and underfoot"–seventy-two-year-old Vern Barclay is currently broadcasting from an "undisclosed and double-secret location." With the help of a young computer prodigy named Perry Alterson, Vern uses his radio show to advocate for a simple yet radical idea: an independent Vermont, one where the state secedes from the United States and operates under a free local economy. But for now, he and his radio show must remain untraceable, because in addition to being a lifelong Vermonter and concerned citizen, Vern Barclay is also a fugitive from the law.
---
Laurie Moran's professional life is a success—her television show Under Suspicion is a hit, both in the ratings and its record of solving cold cases. But her romantic break from former host Alex Buckley has left her with on-air talent she can't stand—Ryan Nichols—and a sense of loneliness, despite her loving family.
Now Ryan has suggested a new case. Three years ago, Virginia Wakeling, a member of the Board of Trustees of the Metropolitan Museum of Art and one of the museum's most generous donors, was found in the snow, after being thrown from the museum's roof on the night of its most celebrated fundraiser, the Met Gala. The leading suspect then and now is her much younger boyfriend and personal trainer, Ivan Gray.
Ivan runs a trendy, successful boutique gym called Punch—a business funded in no small part by the late Virginia—which happens to be the gym Ryan frequents. Laurie's skepticism about the case is upended by a tip from her father's NYPD connection, and soon Laurie realizes there are a bevy of suspects—including Virginia's trusted inner circle.
---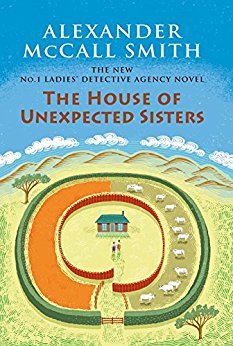 Precious Ramotswe and Grace Makutsi investigate a new mystery in this latest installment of the irresistibly charming, perennially best-selling No. 1 Ladies' Detective Agency series.
Fans around the world adore the No. 1 Ladies' Detective Agency and its proprietor, Precious Ramotswe, Botswana's premier lady detective. In this delightful series, Mma Ramotswe–with help from her loyal co-director, Mma Makutsi–navigates her cases and her personal life with wisdom, good humor, and the occasional cup of tea.
---
Two bodies arrived at the morgue. One was still breathing.
A woman checks into a hotel room and entertains a man who is not her husband. A shooter blows away the lover and wounds the millionairess, leaving her for dead. Is it the perfect case for the Women's Murder Club – or just the most twisted?
---
St. Petersburg, New Year's Eve, 1916. Marina Makarova is a young woman of privilege who aches to break free of the constraints of her genteel life, a life about to be violently upended by the vast forces of history. Swept up on these tides, Marina will join the marches for workers' rights, fall in love with a radical young poet, and betray everything she holds dear, before being betrayed in turn.
As her country goes through almost unimaginable upheaval, Marina's own coming-of-age unfolds, marked by deep passion and devastating loss, and the private heroism of an ordinary woman living through extraordinary times. This is the epic, mesmerizing story of one indomitable woman's journey through some of the most dramatic events of the last century.
---
Hired to search for a collection of paintings worth half a billion dollars, Juan Cabrillo and the crew of the Oregon soon find themselves in much deeper waters. The vicious leader of a Filipino insurgency is not only using them to finance his attacks, he has stumbled upon one of the most lethal secrets of World War II: a Japanese-developed drug, designed, but never used, to turn soldiers into super-warriors. To stop him, the Oregon must not only take on the rebel commander, but a South African mercenary intent on getting his own hands on the drug, a massive swarm of torpedo drones targeting the U.S. Navy, an approaching megastorm–and, just possibly, a war that could envelop the entire Asian continent.
---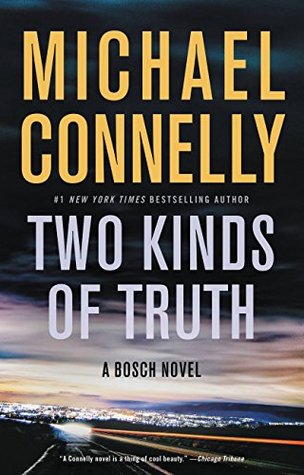 Harry Bosch is back as a volunteer working cold cases for the San Fernando Police Department and is called out to a local drug store where a young pharmacist has been murdered. Bosch and the town's 3-person detective squad sift through the clues, which lead into the dangerous, big business world of pill mills and prescription drug abuse.
Meanwhile, an old case from Bosch's LAPD days comes back to haunt him when a long-imprisoned killer claims Harry framed him, and seems to have new evidence to prove it. Bosch left the LAPD on bad terms, so his former colleagues aren't keen to protect his reputation. He must fend for himself in clearing his name and keeping a clever killer in prison.
The two unrelated cases wind around each other like strands of barbed wire. Along the way Bosch discovers that there are two kinds of truth: the kind that sets you free and the kind that leaves you buried in darkness.
---
In the Midst of Winter begins with a minor traffic accident—which becomes the catalyst for an unexpected and moving love story between two people who thought they were deep into the winter of their lives. Richard Bowmaster—a 60-year-old human rights scholar—hits the car of Evelyn Ortega—a young, undocumented immigrant from Guatemala—in the middle of a snowstorm in Brooklyn. What at first seems just a small inconvenience takes an unforeseen and far more serious turn when Evelyn turns up at the professor's house seeking help. At a loss, the professor asks his tenant Lucia Maraz—a 62-year-old lecturer from Chile—for her advice. These three very different people are brought together in a mesmerizing story that moves from present-day Brooklyn to Guatemala in the recent past to 1970s Chile and Brazil, sparking the beginning of a long overdue love story between Richard and Lucia.
---
Set against the tumultuous political backdrop of late '60s Chicago, My Favorite Thing Is Monsters is the fictional graphic diary of 10-year-old Karen Reyes, filled with B-movie horror and pulp monster magazines iconography. Karen Reyes tries to solve the murder of her enigmatic upstairs neighbor, Anka Silverberg, a holocaust survivor, while the interconnected stories of those around her unfold. When Karen's investigation takes us back to Anka's life in Nazi Germany, the reader discovers how the personal, the political, the past, and the present converge. Full-color illustrations throughout.
---
The fox has made short work of the henhouse and is wreaking havoc across the once-peaceful Virgina hunt country, as Master of the Hunt "Sister" Jane Arnold, her gentleman friend Gray Lorillard, the members of the Jefferson Hunt Club, and their loyal, clever hounds confront a most challenging—and all-too-human—adversary.
---
Mark, Todd, and Zola came to law school to change the world, to make it a better place. But now, as third-year students, these close friends realize they have been duped. They all borrowed heavily to attend a third-tier, for-profit law school so mediocre that its graduates rarely pass the bar exam, let alone get good jobs. And when they learn that their school is one of a chain owned by a shady New York hedge-fund operator who also happens to own a bank specializing in student loans, the three know they have been caught up in The Great Law School Scam.
But maybe there's a way out. Maybe there's a way to escape their crushing debt, expose the bank and the scam, and make a few bucks in the process. But to do so, they would first have to quit school. And leaving law school a few short months before graduation would be completely crazy, right? Well, yes and no . . .
---
"Snapshot" is the disturbing story of a Silicon Valley adolescent who finds himself threatened by "The Phoenician," a tattooed thug who possesses a Polaroid Instant Camera that erases memories, snap by snap.
A young man takes to the skies to experience his first parachute jump. . . and winds up a castaway on an impossibly solid cloud, a Prospero's island of roiling vapor that seems animated by a mind of its own in "Aloft."
On a seemingly ordinary day in Boulder, Colorado, the clouds open up in a downpour of nails—splinters of bright crystal that shred the skin of anyone not safely under cover. "Rain" explores this escalating apocalyptic event, as the deluge of nails spreads out across the country and around the world.
In "Loaded," a mall security guard in a coastal Florida town courageously stops a mass shooting and becomes a hero to the modern gun rights movement. But under the glare of the spotlights, his story begins to unravel, taking his sanity with it. When an out-of-control summer blaze approaches the town, he will reach for the gun again and embark on one last day of reckoning.
---
Mind Game takes Jane MacGuire back to Scotland where she continues her search for the treasure she's been chasing for years. But now she's being plagued by dreams of a girl in danger. Who is this girl, and what is she trying to tell Jane? And will Jane figure it out before it's too late—for her and the mysterious young woman? Things are further complicated when Seth Caleb comes back into Jane's life. This time he's the one in trouble, and Jane will find herself pulled unexpectedly into his world as she fights to save him.
---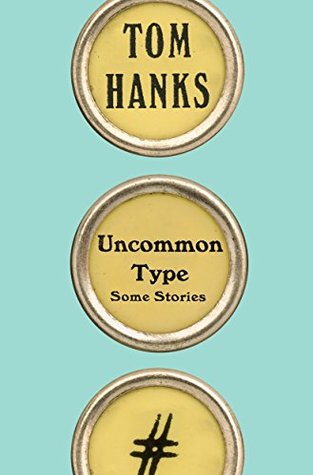 A collection of seventeen wonderful short stories showing that two-time Oscar winner Tom Hanks is as talented a writer as he is an actor.
A gentle Eastern European immigrant arrives in New York City after his family and his life have been torn apart by his country's civil war. A man who loves to bowl rolls a perfect game–and then another and then another and then many more in a row until he winds up ESPN's newest celebrity, and he must decide if the combination of perfection and celebrity has ruined the thing he loves. An eccentric billionaire and his faithful executive assistant venture into America looking for acquisitions and discover a down and out motel, romance, and a bit of real life. These are just some of the tales Tom Hanks tells in this first collection of his short stories. They are surprising, intelligent, heartwarming, and, for the millions and millions of Tom Hanks fans, an absolute must-have!
---
Virgil knows the town of Trippton, Minnesota, a little too well. A few years back, with the help of a retired schoolteacher, he investigated the corrupt–and as it turned out, homicidal–local school board, and now the teacher's back with even more alarming news: Somebody is killing "her girls." Over the past year, three women from the same high school class of twenty years ago have been found dead in unusual circumstances, and now that there's a mid-winter reunion coming up, she doesn't know what might happen. Neither does Virgil, but as he wraps his coat a little tighter and begins to dig into twenty years' worth of traumas, feuds, and bad blood, one thing becomes increasingly clear to him. It's true what they say: High school is murder.
---
Amber Patterson is fed up. She's tired of being a nobody: a plain, invisible woman who blends into the background. She deserves more—a life of money and power like the one blond-haired, blue-eyed goddess Daphne Parrish takes for granted. To everyone in the exclusive town of Bishops Harbor, Connecticut, Daphne and her husband, Jackson—the beautiful philanthropist and the confident real estate mogul—are a golden couple straight out of a fairytale, blessed with two lovely young daughters.
Amber's envy could eat her alive . . . if she didn't have a plan. Amber uses Daphne's compassion and caring to insinuate herself into the family's life—the first step in a meticulous scheme to undermine her. Before long, Amber is Daphne's closest confidante, traveling to Europe with the Parrish family, and growing closer to Jackson. But a skeleton from her past may undermine everything that Amber has worked towards, and if it is discovered, her well-laid plan may fall to pieces.
---
A smartly dressed man has been found unconscious at the local racecourse and is rushed to the hospital, where he subsequently dies. But who is he? Where does he come from? He had no form of identification on him, and no one claims the body.
Doctor Chris Rankin, a specialist who treated the deceased–and who struggles with mental health issues–is intrigued by the nameless dead man, obsessed even, and starts asking questions. However, someone doesn't want the questions answered and will go to any lengths to prevent it, including an attempted murder. But when no one will believe that someone tried to kill Chris, the doctor is left with no option but to discover who the nameless man was and why he died . . . preferably before following him into an early grave.
---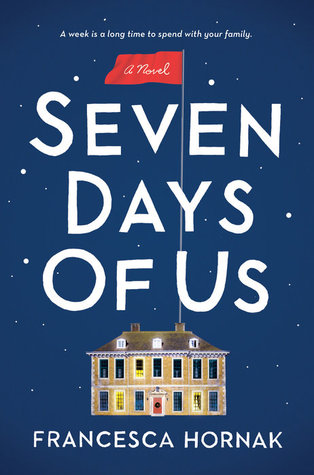 It's Christmas, and for the first time in years the entire Birch family will be under one roof. Even Emma and Andrew's elder daughter—who is usually off saving the world—will be joining them at Weyfield Hall, their aging country estate. But Olivia, a doctor, is only coming home because she has to. Having just returned from treating an epidemic abroad, she's been told she must stay in quarantine for a week…and so too should her family.
For the next seven days, the Birches are locked down, cut off from the rest of humanity—and even decent Wi-Fi—and forced into each other's orbits. Younger, unabashedly frivolous daughter Phoebe is fixated on her upcoming wedding, while Olivia deals with the culture shock of being immersed in first-world problems.
As Andrew sequesters himself in his study writing scathing restaurant reviews and remembering his glory days as a war correspondent, Emma hides a secret that will turn the whole family upside down.
---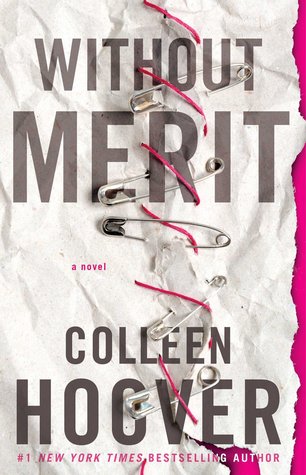 The Voss family is anything but normal. They live in a repurposed church, newly baptized Dollar Voss. The once cancer-stricken mother lives in the basement, the father is married to the mother's former nurse, the little half-brother isn't allowed to do or eat anything fun, and the eldest siblings are irritatingly perfect. Then, there's Merit.
Merit Voss collects trophies she hasn't earned and secrets her family forces her to keep. While browsing the local antiques shop for her next trophy, she finds Sagan. His wit and unapologetic idealism disarm and spark renewed life into her—until she discovers that he's completely unavailable. Merit retreats deeper into herself, watching her family from the sidelines when she learns a secret that no trophy in the world can fix.
Fed up with the lies, Merit decides to shatter the happy family illusion that she's never been a part of before leaving them behind for good. When her escape plan fails, Merit is forced to deal with the staggering consequences of telling the truth and losing the one boy she loves.
---
Sent away from his native Australia to Canada due to his radical preaching against the Vietnam War, apartheid, and other hot button issues, Father Frank Docherty made for himself a satisfying career as a psychologist and monk. When he returns to Australia to lecture on the future of celibacy and the Catholic Church, he is unwittingly pulled into the lives of two people—a young man, via his suicide note, and an ex-nun—both of whom claim to have been sexually abused by a prominent monsignor.
As a member of the commission investigating sex abuse within the Church, and as a man of character and conscience, Docherty decides he must confront each party involved and try to bring the matter to the attention of both the Church and the secular authorities. What follows will shake him to the core and call into question many of his own choices.
---
For the Owens family, love is a curse that began in 1620, when Maria Owens was charged with witchery for loving the wrong man.
Hundreds of years later, in New York City at the cusp of the sixties, when the whole world is about to change, Susanna Owens knows that her three children are dangerously unique. Difficult Franny, with skin as pale as milk and blood red hair, shy and beautiful Jet, who can read other people's thoughts, and charismatic Vincent, who began looking for trouble on the day he could walk.
From the start Susanna sets down rules for her children: No walking in the moonlight, no red shoes, no wearing black, no cats, no crows, no candles, no books about magic. And most importantly, never, ever, fall in love. But when her children visit their Aunt Isabelle, in the small Massachusetts town where the Owens family has been blamed for everything that has ever gone wrong, they uncover family secrets and begin to understand the truth of who they are. Back in New York City each begins a risky journey as they try to escape the family curse.
The Owens children cannot escape love even if they try, just as they cannot escape the pains of the human heart. The two beautiful sisters will grow up to be the revered, and sometimes feared, aunts in Practical Magic, while Vincent, their beloved brother, will leave an unexpected legacy.
---
New Nonfiction!
At a moment of crisis over our national identity, Dan Rather has been reflecting—and writing passionately almost every day on social media—about the world we live in, what our core ideals have been and should be, and what it means to be an American. Now, in a collection of wholly original essays, the venerated television journalist celebrates our shared values and what matters most in our great country, and shows us what patriotism looks like. Writing about the institutions that sustain us, such as public libraries, public schools, and national parks; the values that have transformed us, such as the struggle for civil rights; and the drive toward science and innovation that has made the United States great, Rather will bring to bear his decades of experience on the frontlines of the world's biggest stories, and offer readers a way forward.
After a career spent as reporter and anchor for CBS News, where he interviewed every living President since Eisenhower and was on the ground for every major event, from the assassination of John F. Kennedy to Watergate to 9/11, Rather has in the last year also become a hugely popular voice of reason on social media, with nearly two million Facebook followers and an engaged new audience who help to make many of his posts go viral. With his famously plainspoken voice and a fundamental sense of hope, Dan Rather has written the book to inspire conversation and listening, and to remind us all how we are ultimately united.
---
With his bestselling biography Jack Kennedy, Chris Matthews shared a new look of one of America's most beloved Presidents and the patriotic spirit that defined him. Now, with Bobby, Matthews returns with a gripping, in-depth, behind-the-scenes portrait of one of the great figures of the American twentieth century.
Overlooked by his father, and overshadowed by his war-hero brother, Bobby Kennedy was the perpetual underdog. When he had the chance to become a naval officer like Jack, Bobby turned it down, choosing instead to join the Navy as a common sailor. It was a life changing experience that led him to connect with voters from all walks of life: young or old, black or white, rich or poor. They were the people who turned out for him in his 1968 campaign. RFK would prove himself to be the rarest of politicians—both a pragmatist who knew how to get the job done and an unwavering idealist who could inspire millions.
Drawing on extensive research and interviews, Matthews pulls back the curtain on the public and private worlds of Robert Francis Kennedy. He shines a light on all the important moments of his life, from his early years and his start in politics to his crucial role as attorney general in his brother's administration and his tragic run for president. This definitive book brings Bobby Kennedy to life like never before and is destined to become a political classic.
---
In his epic new book, Russell Shorto takes us back to the founding of the American nation, drawing on diaries, letters and autobiographies to flesh out six lives that cast the era in a fresh new light. They include an African man who freed himself and his family from slavery, a rebellious young woman who abandoned her abusive husband to chart her own course and a certain Mr. Washington, who was admired for his social graces but harshly criticized for his often-disastrous military strategy.
Through these lives we understand that the revolution was fought over the meaning of individual freedom, a philosophical idea that became a force for violent change. A powerful narrative and a brilliant defense of American values, Revolution Songmakes the compelling case that the American Revolution is still being fought today and that its ideals are worth defending.
---
Peel back the cheerful facade that parents present, and you'll find that many are worried about their teens.
Mood swings, impulsiveness, poor judgment, and other problems peak in these years. Add stressors such as screen addiction, cyberbullying, increasing academic demands, and time-consuming athletic commitments . . . and it's no surprise that today's teenagers rank as the most anxious in 50 years.
Parents long to help, but how? Based on a career counseling kids and their parents, psychologist Michael Bradley locates the most powerful protective trait: resilience. Teens with this crucial quality know how to handle difficulty, overcome obstacles, and bounce back from setbacks.
Packed with insights from neuroscience and psychology, real-life case studies, and a dose of humor, Crazy-Stressed sheds light on the teen brain and offers a wealth of resiliency-boosting strategies. In it, Dr. Bradley reveals:
What kids these days are really going through ● Ways to strengthen the seven skills every teen needs to survive and thrive ● What-to-do-when suggestions for common behavior, school, and social issues ● Tactics for coping with conflict, teaching consequences, improving communication, staying connected, and more
---
One ordinary spring morning in Reykjavik, Iceland, Thordis Elva kisses her son and partner goodbye before boarding a plane to do a remarkable thing: fly seven-thousand miles to South Africa to confront the man who raped her when she was just sixteen. Meanwhile, in Sydney, Australia, Tom Stranger nervously embarks on an equally life-changing journey to meet Thordis, wondering whether he is worthy of this milestone. After exchanging hundreds of searingly honest email messages over eight years, Thordis and Tom decided it was time to speak face to face. Coming from opposite sides of the globe, they meet in the middle, in Cape Town, South Africa, a country that is no stranger to violence and the healing power of forgiveness.
South of Forgiveness is an unprecedented collaboration between a survivor and a perpetrator, each equally committed to exploring the darkest moment of their lives. It is a true story about being bent but not broken, facing fear with courage, and finding hope even in the most wounded of places. Personable, accessible, and compelling, this is an intense and refreshing look at a gendered violence, rape culture, personal responsibility, and the effect that patriarchal cultures have on both men and women.
---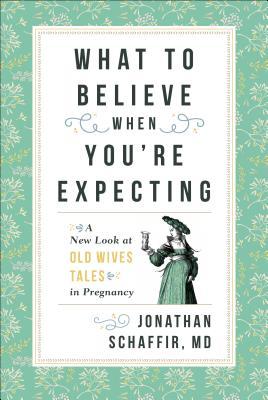 Pregnant women encounter advice from many directions about how to have a healthy pregnancy – not only from health care providers, but from relatives, friends, and the Internet. Some of these pieces of advice (on topics that range from inducing labor to telling the baby's gender to improving breastfeeding) have been handed down from woman to woman for generations, and don't appear in any medical textbooks. Dr. Jonathan Schaffir explores the origins of these old wives' tales, and examines the medical evidence that proves which ones may be useful and which ones are just entertaining. On topics ranging from getting pregnant to the best way to recover from childbirth, the book settles the questions of what a woman should believe when she hears such advice.
---
For FDR, politics was a far more interesting and fulfilling pursuit than the management of family fortunes or the indulgence of personal pleasure, and by the time he became president, he had commanded the love and affection of millions of people. While all Roosevelt's biographers agree that the onset of polio at the age of thirty-nine endowed him with a much greater sense of humanity, Dallek sees the affliction as an insufficient explanation for his transformation into a masterful politician who would win an unprecedented four presidential terms, initiate landmark reforms that changed the American industrial system, and transform an isolationist country into an international superpower.
---
From the author: Above all else, I want you to think for yourself—to decide 1) what you want, 2) what is true and 3) what to do about it. I want you to do that in a clear-headed thoughtful way, so that you get what you want. I wrote this book to help you do that. I am going to ask only two things of you—1) that you be open-minded and 2) that you honestly answer some questions about what you want, what is true and what you want to do about it. If you do these things, I believe that you will get a lot out of this book. If you can't do these things, you should reflect on why that is, because you probably have discovered one of your greatest impediments to getting what you want out of life.
---
Republican President William McKinley in his two terms as president (1897 – 1901) transformed America. He established the US as an imperial power. Although he does not register large in either public memory or in historians' rankings, in this revealing account, Robert W. Merry unfolds the mystery of how this bland man managed so much powerful change.
McKinley settled decades of monetary controversy by taking the country to a strict gold standard; in the Spanish-American war he kicked Spain out of the Caribbean and liberated Cuba from Spain; in the Pacific he acquired Hawaii and the Philippines through war and diplomacy; he developed the doctrine of "fair trade"; forced the "Open Door" to China; forged our "special relationship" with Great Britain. In short, he established the non-colonial imperialism that took America into global preeminence. He expanded executive power and managed public opinion through his quiet manipulation of the press. McKinley paved the way for the bold and flamboyant leadership of his famous successor, Teddy Roosevelt, who built on his accomplishments (and got credit for them).
---
A new Ku Klux Klan arose in the early 1920s, a less violent but equally virulent descendant of the relatively small, terrorist Klan of the 1870s. Unknown to most Americans today, this "second Klan" largely flourished above the Mason-Dixon Line—its army of four-to-six-million members spanning the continent from New Jersey to Oregon, its ideology of intolerance shaping the course of mainstream national politics throughout the twentieth century.
As prize-winning historian Linda Gordon demonstrates, the second Klan's enemies included Catholics and Jews as well as African Americans. Its bigotry differed in intensity but not in kind from that of millions of other WASP Americans. Its membership, limited to white Protestant native-born citizens, was entirely respectable, drawn from small businesspeople, farmers, craftsmen, and professionals, and including about 1.5 million women. For many Klanspeople, membership simultaneously reflected a protest against an increasingly urban society and provided an entrée into the new middle class.  As Gordon shows, the themes of 1920s Klan ideology were not aberrant, but an indelible part of American history: its "100% Americanism" and fake news, broadcast by charismatic speakers, preachers, and columnists, became part of the national fabric. Its spokespeople vilified big-city liberals, "money-grubbing Jews," "Pope-worshipping Irish," and intellectuals for promoting jazz, drinking, and cars (because they provided the young with sexual privacy).
---
situation by pushing further into the realm of science, especially fields such as evolutionary biology, neuroscience, and anthropology.
---