Become our friend on Goodreads and tell us what you read!
New Fiction!
(Scroll down for Nonfiction!)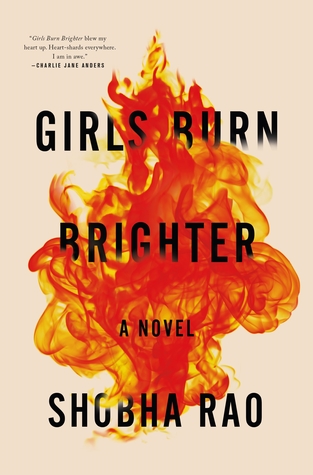 When Poornima first meets Savitha, she feels something she thought she lost for good when her mother died: hope. Poornima's father hires Savitha to work one of their sari looms, and the two girls are quickly drawn to one another. Savitha is even more impoverished than Poornima, but she is full of passion and energy. She shows Poornima how to find beauty in a bolt of indigo cloth, a bowl of yogurt rice and bananas, the warmth of friendship. Suddenly their Indian village doesn't feel quite so claustrophobic, and Poornima begins to imagine a life beyond the arranged marriage her father is desperate to lock down for her. But when a devastating act of cruelty drives Savitha away, Poornima leaves behind everything she has ever known to find her friend again. Her journey takes her into the darkest corners of India's underworld, on a harrowing cross-continental journey, and eventually to an apartment complex in Seattle. Alternating between the girls' perspectives as they face relentless obstacles, Girls Burn Brighter introduces two heroines who never lose the hope that burns within them.
---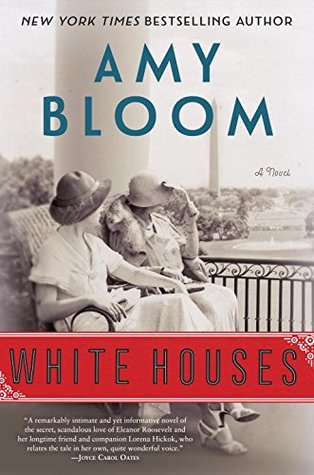 Lorena Hickok meets Eleanor Roosevelt in 1932 while reporting on Franklin Roosevelt's first presidential campaign. Having grown up worse than poor in South Dakota and reinvented herself as the most prominent woman reporter in America, "Hick," as she's known to her friends and admirers, is not quite instantly charmed by the idealistic, patrician Eleanor. But then, as her connection with the future first lady deepens into intimacy, what begins as a powerful passion matures into a lasting love, and a life that Hick never expected to have. She moves into the White House, where her status as "first friend" is an open secret, as are FDR's own lovers. After she takes a job in the Roosevelt administration, promoting and protecting both Roosevelts, she comes to know Franklin not only as a great president but as a complicated rival and an irresistible friend, capable of changing lives even after his death. Through it all, even as Hick's bond with Eleanor is tested by forces both extraordinary and common, and as she grows as a woman and a writer, she never loses sight of the love of her life.
From Washington, D.C. to Hyde Park, from a little white house on Long Island to an apartment on Manhattan's Washington Square, Amy Bloom's new novel moves elegantly through fascinating places and times, written in compelling prose and with emotional depth, wit, and acuity.
---
Cassandra Bowden is no stranger to hungover mornings. She's a binge drinker, her job with the airline making it easy to find adventure, and the occasional blackouts seem to be inevitable. She lives with them, and the accompanying self-loathing. When she awakes in a Dubai hotel room, she tries to piece the previous night back together, already counting the minutes until she has to catch her crew shuttle to the airport. She quietly slides out of bed, careful not to aggravate her already pounding head, and looks at the man she spent the night with. She sees his dark hair. His utter stillness. And blood, a slick, still wet pool on the crisp white sheets. Afraid to call the police–she's a single woman alone in a hotel room far from home–Cassie begins to lie. She lies as she joins the other flight attendants and pilots in the van. She lies on the way to Paris as she works the first class cabin. She lies to the FBI agents in New York who meet her at the gate. Soon it's too late to come clean-or face the truth about what really happened back in Dubai. Could she have killed him? If not, who did?
---
Some days Nora Nolan thinks that she and her husband, Charlie, lead a charmed life—except when there's a crisis at work, a leak in the roof at home, or a problem with their twins at college. And why not? New York City was once Nora's dream destination, and her clannish dead-end block has become a safe harbor, a tranquil village amid the urban craziness. Then one morning she returns from her run to discover that a terrible incident has shaken the neighborhood, and the fault lines begin to open: on the block, at her job, especially in her marriage. With humor, understanding, an acute eye, and a warm heart, Anna Quindlen explores what it means to be a mother, a wife, and a woman at a moment of reckoning.
---
Detective Sergeant Barbara Havers and Detective Inspector Thomas Lynley are forced to confront the past as they try to solve a crime that threatens to tear apart the very fabric of a quiet, historic medieval town in England
The cozy, bucolic town of Ludlow is stunned when one of its most revered and respected citizens–Ian Druitt, the local deacon–is accused of a serious crime. Then, while in police custody, Ian is found dead. Did he kill himself? Or was he murdered?
When Barbara Havers is sent to Ludlow to investigate the chain of events that led to Ian's death, all the evidence points to suicide. But Barbara can't shake the feeling that she's missing something. She decides to take a closer look at the seemingly ordinary inhabitants of Ludlow–mainly elderly retirees and college students–and discovers that almost everyone in town has something to hide.
A masterful work of suspense, The Punishment She Deserves sets Detective Sergeant Barbara Havers and Inspector Thomas Lynley against one of their most intricate cases. Fans of the longtime series will love the many characters from Elizabeth George's previous novels who join Lynley and Havers, and readers new to the series will quickly see why she is one of the most popular and critically acclaimed writers of our time. Both a page-turner and a deeply complex story about the lies we tell, the lies we believe, and the redemption we need, this novel will be remembered as one of George's best.
---
Fifteen-year-old Pearl is squatting in an abandoned boathouse with her father, a disgraced college professor, and two other grown men, deep in the swamps of the American South. All four live on the fringe, scavenging what they can–catfish, lumber, scraps for their ailing dog. Despite the isolation, Pearl feels at home with her makeshift family: the three men care for Pearl and teach her what they know of the world.
Mason Boyd, aka "Main Boy," is from a nearby affluent neighborhood where he and his raucous friends ride around in tricked-out golf carts, shoot their fathers' shotguns, and aspire to make Internet pranking videos. While Pearl is out scavenging in the woods, she meets Main Boy, who eventually reveals that his father has purchased the property on which Pearl and the others are squatting. With all the power in Main Boy's hands, a very unbalanced relationship forms between the two kids, culminating in a devastating scene of violence and humiliation.
---
Bootlegger Rory Docherty has returned home to the fabled mountain of his childhood – a misty wilderness that holds its secrets close and keeps the outside world at gunpoint. Slowed by a wooden leg and haunted by memories of the Korean War, Rory runs bootleg whiskey for a powerful mountain clan in a retro-fitted '40 Ford coupe. Between deliveries to roadhouses, brothels, and private clients, he lives with his formidable grandmother, evades federal agents, and stokes the wrath of a rival runner.
In the mill town at the foot of the mountains – a hotbed of violence, moonshine, and the burgeoning sport of stock-car racing – Rory is bewitched by the mysterious daughter of a snake-handling preacher. His grandmother, Maybelline "Granny May" Docherty, opposes this match for her own reasons, believing that "some things are best left buried." A folk healer whose powers are rumored to rival those of a wood witch, she concocts potions and cures for the people of the mountains while harboring an explosive secret about Rory's mother – the truth behind her long confinement in a mental hospital, during which time she has not spoken one word. When Rory's life is threatened, Granny must decide whether to reveal what she knows…or protect her only grandson from the past.
---
After taking down the man responsible for his best friend's death, Stuart Ramey thinks the case is finally closed. That is, until Stu finds himself left with a multimillion dollar fortune in Bitcoin in a desperate bid by Frigg, a rogue A.I. program created by the killer, to keep itself from being fully deactivated.
To sort out his situation and take Frigg down for good, Stu enlists the help of Ali Reynolds and the rest of his cyber security colleagues at High Noon Enterprises. But they are not the only ones who know about Frigg's existence.
Graciella Miramar, an unassuming accountant to all appearances, is actually the right-hand woman to El Pescado, the leader of a dangerous drug cartel. She'll do anything to get her hands on that program. With Frigg's help, Graciella hopes to take over her father's criminal underworld and become wealthy beyond her wildest dreams. But Stu—and El Pescado and his henchmen—may not be so easily defeated.
---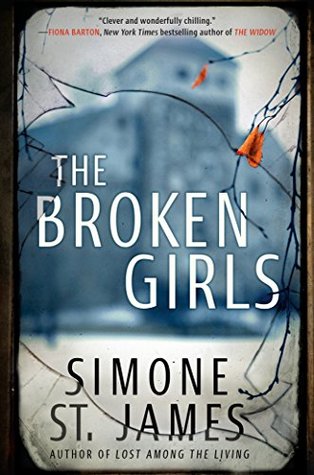 Vermont, 1950. There's a place for the girls whom no one wants–the troublemakers, the illegitimate, the too smart for their own good. It's called Idlewild Hall. And in the small town where it's located, there are rumors that the boarding school is haunted. Four roommates bond over their whispered fears, their budding friendship blossoming–until one of them mysteriously disappears. . . .
Vermont, 2014. As much as she's tried, journalist Fiona Sheridan cannot stop revisiting the events surrounding her older sister's death. Twenty years ago, her body was found lying in the overgrown fields near the ruins of Idlewild Hall. And though her sister's boyfriend was tried and convicted of murder, Fiona can't shake the suspicion that something was never right about the case.
When Fiona discovers that Idlewild Hall is being restored by an anonymous benefactor, she decides to write a story about it. But a shocking discovery during the renovations will link the loss of her sister to secrets that were meant to stay hidden in the past–and a voice that won't be silenced. . . .
---
History notes that the ugly feud between J. Edgar Hoover and Martin Luther King, Jr., marked by years of illegal surveillance and the accumulation of secret files, ended on April 4, 1968 when King was assassinated by James Earl Ray. But that may not have been the case.
Now, fifty years later, former Justice Department agent, Cotton Malone, must reckon with the truth of what really happened that fateful day in Memphis.
It all turns on an incident from eighteen years ago, when Malone, as a young Navy lawyer, is trying hard not to live up to his burgeoning reputation as a maverick. When Stephanie Nelle, a high-level Justice Department lawyer, enlists him to help with an investigation, he jumps at the opportunity. But he soon discovers that two opposing forces―the Justice Department and the FBI―are at war over a rare coin and a cadre of secret files containing explosive revelations about the King assassination, information that could ruin innocent lives and threaten the legacy of the civil rights movement's greatest martyr.
Malone's decision to see it through to the end ― from the raucous bars of Mexico, to the clear waters of the Dry Tortugas, and ultimately into the halls of power within Washington D.C. itself ― not only changes his own life, but the course of history.
---
Tomorrow tells the story of a 217-year-old dog and his search for his lost master. His adventures take him through the London Frost Fair, the strange court of King Charles I, the wars of the Spanish succession, Versailles, the golden age of Amsterdam and to nineteenth-century Venice. As he journeys through Europe, he befriends both animals and humans, falls in love (only once), marvels at the human ability to make music, despairs at their capacity for war and gains insight into both the strength and frailties of the human spirit.
With the rich historical vision of Jonathan Strange & Mr Norrelland the captivating canine perspective of A Dog's Purpose, Tomorrow draws us into a unique century-spanning tale of the unbreakable connection between dog and human.
---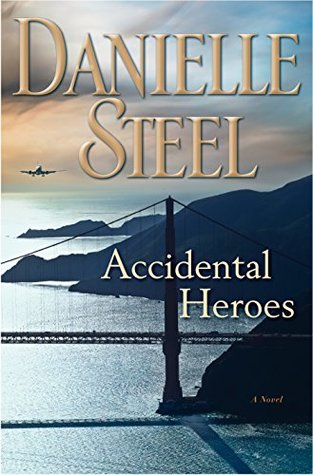 On a beautiful May morning at New York's John F. Kennedy airport, two planes have just departed for San Francisco–one a 757, another a smaller Airbus A321. At a security checkpoint, TSA agent Bernice Adams finds a postcard of the Golden Gate Bridge bearing an ambiguous–perhaps ominous–message. Her supervisor dismisses her concerns, but Bernice calls security and soon Ben Waterman arrives. A senior Homeland Security agent, still grappling with guilt after a disastrous operation in which hostages were killed, Ben too becomes suspicious. Who left the postcard behind, which flight is that person on, and what exactly does the message mean?
As Ben scans the passenger manifests, his focus turns to the A321, with Helen Smith as its senior pilot. Helen's military service and her tenure with the airline have been exemplary. But her husband's savage death in Iraq was more than anyone should bear, leaving her widowed with three children. A major film star is on board. So is an off-duty pilot who has just lost his forty-year career. So is a distraught father, traveling with the baby son he has abducted from his estranged wife. Sifting through data and relying on instinct, Ben becomes convinced that someone on Helen's plane is planning something terrible. And he's right. Passengers, crew, and experts on the ground become heroes out of necessity to try to avert tragedy at the eleventh hour.
---
An accomplished concert pianist, Richard received standing ovations from audiences all over the world in awe of his rare combination of emotional resonance and flawless technique. Every finger of his hands was a finely calibrated instrument, dancing across the keys and striking each note with exacting precision. That was eight months ago.
Richard now has ALS, and his entire right arm is paralyzed. His fingers are impotent, still, devoid of possibility. The loss of his hand feels like a death, a loss of true love, a divorce—his divorce.
He knows his left arm will go next.
Three years ago, Karina removed their framed wedding picture from the living room wall and hung a mirror there instead. But she still hasn't moved on. Karina is paralyzed by excuses and fear, stuck in an unfulfilling life as a piano teacher, afraid to pursue the path she abandoned as a young woman, blaming Richard and their failed marriage for all of it.
When Richard becomes increasingly paralyzed and is no longer able to live on his own, Karina becomes his reluctant caretaker. As Richard's muscles, voice, and breath fade, both he and Karina try to reconcile their past before it's too late.
---
A natural born trapper and hunter raised in the Alaskan wilderness, Tracy Petrikoff spends her days tracking animals and running with her dogs in the remote forests surrounding her family's home. Though she feels safe in this untamed land, Tracy still follows her late mother's rules: Never Lose Sight of the House. Never Come Home with Dirty Hands. And, above all else, Never Make a Person Bleed.
But these precautions aren't enough to protect Tracy when a stranger attacks her in the woods and knocks her unconscious. The next day, she glimpses an eerily familiar man emerge from the tree line, gravely injured from a vicious knife wound—a wound from a hunting knife similar to the one she carries in her pocket. Was this the man who attacked her and did she almost kill him? With her memories of the events jumbled, Tracy can't be sure.
Helping her father cope with her mother's death and prepare for the approaching Iditarod, she doesn't have time to think about what she may have done. Then a mysterious wanderer appears, looking for a job. Tracy senses that Jesse Goodwin is hiding something, but she can't warn her father without explaining about the attack—or why she's kept it to herself.
It soon becomes clear that something dangerous is going on . . . the way Jesse has wormed his way into the family . . . the threatening face of the stranger in a crowd . . . the boot-prints she finds at the forest's edge.
Her family is in trouble. Will uncovering the truth protect them—or is the threat closer than Tracy suspects?
---
Psychologist Kieran Finnegan is thrust into the middle of an investigation into human trafficking when a desperate woman shoves an infant into her arms and then flees…only to be murdered minutes later on a busy Manhattan street. Despite the fact that it isn't an FBI case, Special Agent Craig Frasier starts poking around, because Kieran can't stop thinking about the child and the victim. Their one lead comes through the pub, Finnegan's on Broadway. One of the waitresses also volunteers at a church outreach center, and had been in contact with a distraught young pregnant woman, whom she recommended Kieran to as someone who might be able to help her. When Kieran goes to the outreach center to do some off-the-books investigating of her own, she is approached by two women who are worried for their missing friend, and who reveal that they were part of a human trafficking ring that did business in babies. As Craig and Kieran delve deeper into the underbelly of NYC trying to find out more, the dangerous elements of the ring come to the surface, hoping to silence Kieran before she exposes them.
---
My name is Amber Reynolds. There are three things you should know about me:
1. I'm in a coma.
2. My husband doesn't love me anymore.
3. Sometimes I lie.
Amber wakes up in a hospital. She can't move. She can't speak. She can't open her eyes. She can hear everyone around her, but they have no idea. Amber doesn't remember what happened, but she has a suspicion her husband had something to do with it. Alternating between her paralyzed present, the week before her accident, and a series of childhood diaries from twenty years ago, this brilliant psychological thriller asks: Is something really a lie if you believe it's the truth?
---
It's August 1965 and Los Angeles is scorching. Americo Monk, a street-haunting aficionado of graffiti, is frantically trying to return home to the makeshift harbor community (assembled from old shipping containers) where he lives with his girlfriend, Karmann. But this is during the Watts Riots, and although his status as a chronicler of all things underground garners him free passage through the territories fiercely controlled by gangs, his trek is nevertheless diverted.
Embarking on an exhilarating, dangerous, and at times paranormal journey, Monk crosses paths with a dizzying array of representatives from Los Angeles subcultures, including Chinese gangsters, graffiti bombers, witches, the Nation of Islam leader Elijah Muhammad, and others. Graffiti Palace is the story of a city transmogrified by the upsurge of its citizens, and Monk is our tour guide, cataloging and preserving the communities that, though surreptitious and unseen, nevertheless formed the backbone of 1960s Los Angeles.
---
The police say it was suicide.
Anna says it was murder.
They're both wrong.
One year ago, Caroline Johnson chose to end her life brutally: a shocking suicide planned to match that of her husband just months before. Their daughter, Anna, has struggled to come to terms with their loss ever since.
Now with a young baby of her own, Anna misses her mother more than ever and starts to question her parents' deaths. But by digging up their past, she'll put her future in danger. Sometimes it's safer to let things lie…
---
Laura hails from the Upper East Side of Manhattan, born into old money, drifting aimlessly into her early thirties. One weekend in 1981 she meets Jefferson. The two sleep together. He vanishes. And Laura realizes she's pregnant.
Enter: Emma.
Despite her progressive values, Laura raises Emma by herself in the same blue-blood world of private schools and summer homes she grew up in, buoyed by a host of indelible characters, including her eccentric mother, who informs her society friends and Emma herself that she was fathered by a Swedish sperm donor; her brother, whose childhood stutter reappears in the presence of their forbidding father; an exceptionally kind male pediatrician; and her overbearing best friend, whose life has followed the Park Avenue script in every way except for childbearing. Meanwhile, the apple falls far from the tree with Emma, who begins to question her environment in a way her mother never could.
---
Rendered paraplegic after a traumatic event four years ago, Cameron Harris has been living his new existence alongside his sister, Tanya, in their battered Biloxi, Mississippi neighborhood where only half the houses made it through Katrina. One stiflingly hot August afternoon, as Cameron sits waiting for Tanya during their daily run to the Biz-E-Bee convenience store, he suddenly and inexplicably rises up and out of his wheelchair.
In the aftermath of this "miracle," Cameron finds himself a celebrity at the center of a contentious debate about what's taken place. And when scientists, journalists, and a Vatican investigator start digging, Cameron's deepest secrets–the key to his injury, to his identity, and, in some eyes, to the nature of his recovery–become increasingly endangered. Was Cameron's recovery a genuine miracle, or a medical breakthrough? And, finding himself transformed into a symbol, how can he hope to retain his humanity?
---
Since retiring as head of a famous New York City private school, Maggie Detweiler is busier than ever. Chairing a team to evaluate the faltering Rye Manor School for girls, she will determine whether, in spite of its fabled past, the school has a future at all. With so much on the line for so many, tensions on campus are at an excruciating pitch, and Maggie expects to be as welcome as a case of Ebola virus.
At a reception for the faculty and trustees to "welcome" Maggie's team, no one seems more keen for all to go well than Florence Meagher, a star teacher who is loved and respected in spite of her affliction—that she can never stop talking.
Florence is one of those dedicated teachers for whom the school is her life, and yet the next morning, when Maggie arrives to observe her teaching, Florence is missing. Florence's husband, Ray, an auxiliary policeman in the village, seems more annoyed than alarmed at her disappearance. But Florence's sister is distraught. There have been tensions in the marriage, and at their last visit, Florence had warned, "If anything happens to me, don't assume it's an accident."
Two days later, Florence's body is found in the campus swimming pool.
Maggie is asked to stay on to coach the very young and inexperienced head of Rye Manor through the crisis. Maggie obviously knows schools, but she also knows something about investigating murder, having solved a mysterious death in Maine the previous year when the police went after the wrong suspect. She is soon joined by her madcap socialite friend Hope, who is jonesing for an excuse to ditch her book club anyway, before she has to actually read Silas Marner.
What on earth is going on in this idyllic town? Is this a run-of-the-mill marital murder? Or does it have something to do with the school board treasurer's real estate schemes? And what is up with the vicious cyber-bullying that's unsettled everyone, or with the disturbed teenaged boy whom Florence had made a pet of? And is it possible that someone killed Florence just so she'd finally shut up?
---
An alarming rise in the world's sea levels–much larger than could be accounted for by glacier melt–sends Kurt Austin, Joe Zavala, and the rest of the NUMA scientific team rocketing around the globe in search of answers. What they find at the bottom of the East China Sea, however, is even worse than they imagined: a diabolical plan to upset the Pacific balance of power–and in the process displace as many as a billion people.
A rare alloy unlike anything else on earth, a pair of 500-year-old Japanese talismans, an assassin so violent even the Yakuza has disowned him, an audacious technological breakthrough that will become a very personal nightmare for Kurt Austin – from the shark-filled waters of Asia to the high-tech streets of Tokyo to a forbidden secret island, the NUMA team must risk everything to head off the coming catastrophe.
---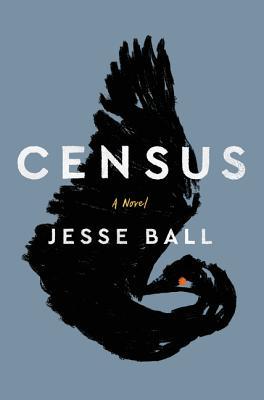 When a widower receives notice from a doctor that he doesn't have long left to live, he is struck by the question of who will care for his adult son—a son whom he fiercely loves, a boy with Down syndrome. With no recourse in mind, and with a desire to see the country on one last trip, the man signs up as a census taker for a mysterious governmental bureau and leaves town with his son.
Traveling into the country, through towns named only by ascending letters of the alphabet, the man and his son encounter a wide range of human experience. While some townspeople welcome them into their homes, others who bear the physical brand of past censuses on their ribs are wary of their presence. When they press toward the edges of civilization, the landscape grows wilder, and the towns grow farther apart and more blighted by industrial decay. As they approach "Z," the man must confront a series of questions: What is the purpose of the census? Is he complicit in its mission? And just how will he learn to say good-bye to his son?
---
New Nonfiction!
In a lyrical love letter to guide dogs everywhere, a blind poet shares his delightful story of how a guide dog changed his life and helped him discover a newfound appreciation for travel and independence.
At the age of thirty-eight, Stephen Kuusisto—who has managed his whole life without one—gets his first guide dog, a beautiful yellow labrador named Corky. Theirs is a partnership of movement, mutual self-interest, and wanderlust. Walking with Corky in Manhattan for the first time, Steve discovers he's "living the chaos of joy—you're in love with your surroundings, loving a barefoot mind, wild to go anyplace."
Have Dog, Will Travel is the inside story of how a person establishes trust with a dog, how a guide dog is trained. Corky absolutely transforms Steve's life and his way of being in the world. Profound and deeply moving, theirs is a spiritual journey, during which Steve discovers that joy with a guide dog is both a method and a state of mind. Guaranteed to make you laugh—and cry—this beautiful reflection on the highs, lows, and everyday details that make up life with a guide dog provides a profound exploration of Stephen's lifelong struggle with disability, identity, and the midlife events that lead to self-acceptance.
---
An original and penetrating assessment of President Dwight D. Eisenhower, showing Ike's enormous influence on modern America, the Cold War, and on the presidency itself.
In a 2017 survey, presidential historians ranked Dwight D. Eisenhower fifth on the list of great presidents, behind the perennial top four: Lincoln, Washington, Franklin D. Roosevelt, and Teddy Roosevelt. Historian William Hitchcock shows that this high ranking is justified. Eisenhower's accomplishments were enormous, and loom ever larger from the vantage point of our own tumultuous times. A former general, Ike kept the peace: he ended the Korean War, avoided a war in Vietnam, adroitly managed a potential confrontation with China, and soothed relations with the Soviet Union after Stalin's death. He guided the Republican Party to embrace central aspects of the New Deal like Social Security. He thwarted the demagoguery of McCarthy and he advanced the agenda of civil rights for African Americans. As part of his strategy to wage, and win, the Cold War, Eisenhower expanded American military power, built a fearsome nuclear arsenal and launched the space race. In his famous Farewell Address, he acknowledged that Americans needed such weapons in order to keep global peace—but he also admonished his citizens to remain alert to the potentially harmful influence of the "military-industrial complex."
From 1953 to 1961 no one dominated the world stage as did President Dwight D. Eisenhower. The Age of Eisenhower is the definitive account of this presidency, drawing extensively on declassified material from the Eisenhower Library, the CIA and Defense Department, and troves of unpublished documents. In his masterful account, Hitchcock shows how Ike shaped modern America, and he astutely assesses Eisenhower's close confidants, from Attorney General Brownell to Secretary of State Dulles. The result is an eye-opening reevaluation that explains why this "do-nothing" president is rightly regarded as one of the best leaders our country has ever had.
---
Nashville, August 1920. Thirty-five states have ratified the Nineteenth Amendment, twelve have rejected or refused to vote, and one last state is needed. It all comes down to Tennessee, the moment of truth for the suffragists, after a seven-decade crusade. The opposing forces include politicians with careers at stake, liquor companies, railroad magnates, and a lot of racists who don't want black women voting. And then there are the 'Antis'–women who oppose their own enfranchisement, fearing suffrage will bring about the moral collapse of the nation. They all converge in a boiling hot summer for a vicious face-off replete with dirty tricks, betrayals and bribes, bigotry, Jack Daniel's, and the Bible.
Following a handful of remarkable women who led their respective forces into battle, along with appearances by Woodrow Wilson, Warren Harding, Frederick Douglass, and Eleanor Roosevelt, The Woman's Hour is an inspiring story of activists winning their own freedom in one of the last campaigns forged in the shadow of the Civil War, and the beginning of the great twentieth-century battles for civil rights.
---
In Sweden there is a kind of decluttering called döstädning, dömeaning "death" and städning meaning "cleaning." This surprising and invigorating process of clearing out unnecessary belongings can be undertaken at any age or life stage but should be done sooner than later, before others have to do it for you. In The Gentle Art of Swedish Death Cleaning, artist Margareta Magnusson, with Scandinavian humor and wisdom, instructs readers to embrace minimalism. Her radical and joyous method for putting things in order helps families broach sensitive conversations, and makes the process uplifting rather than overwhelming.
Margareta suggests which possessions you can easily get rid of (unworn clothes, unwanted presents, more plates than you'd ever use) and which you might want to keep (photographs, love letters, a few of your children's art projects). Digging into her late husband's tool shed, and her own secret drawer of vices, Margareta introduces an element of fun to a potentially daunting task. Along the way readers get a glimpse into her life in Sweden, and also become more comfortable with the idea of letting go.
---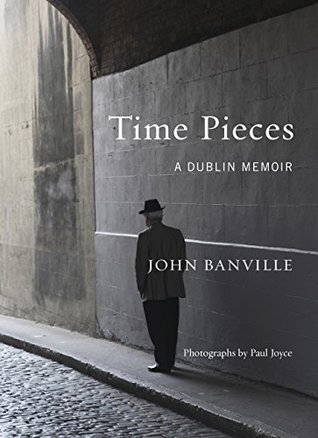 For the young John Banville, Dublin was a place of enchantment and yearning. Each year, on his birthday – the 8th of December, Feast of the Immaculate Conception – he and his mother would journey by train to the capital city, passing frosted pink fields at dawn, to arrive at Westland Row and the beginning of a day's adventures that included much-anticipated trips to Clery's and the Palm Beach ice-cream parlour.
The aspiring writer first came to live in the city when he was eighteen. In a once grand but now dilapidated flat in Upper Mount Street, he wrote and dreamed and hoped.
It was a cold time, for society and for the individual – one the writer would later explore through the famed Benjamin Black protagonist Quirke – but underneath the seeming permafrost a thaw was setting in, and Ireland was beginning to change.
Alternating between vignettes of Banville's own past, and present-day historical explorations of the city, Time Pieces is a vivid evocation of childhood and memory – that 'bright abyss' in which 'time's alchemy works' – and a tender and powerful ode to a formative time and place for the artist as a young man.
---
Is the world really falling apart? Is the ideal of progress obsolete? In this elegant assessment of the human condition in the third millennium, cognitive scientist and public intellectual Steven Pinker urges us to step back from the gory headlines and prophecies of doom, which play to our psychological biases. Instead, follow the data: In seventy-five jaw-dropping graphs, Pinker shows that life, health, prosperity, safety, peace, knowledge, and happiness are on the rise, not just in the West, but worldwide. This progress is not the result of some cosmic force. It is a gift of the Enlightenment: the conviction that reason and science can enhance human flourishing.
Far from being a naïve hope, the Enlightenment, we now know, has worked. But more than ever, it needs a vigorous defense. The Enlightenment project swims against currents of human nature–tribalism, authoritarianism, demonization, magical thinking–which demagogues are all too willing to exploit. Many commentators, committed to political, religious, or romantic ideologies, fight a rearguard action against it. The result is a corrosive fatalism and a willingness to wreck the precious institutions of liberal democracy and global cooperation.
---
A monk asked: "A dog too has Buddha-nature, no?" And with the master's enigmatic one-word response begins the great No-Gate Gateway, ancient China's classic foray into the inexpressible nature of mind and reality.  For nearly eight hundred years, this text has been the mos wide used koan collection in Zen Buddhism – and with its comic storytelling and wild poetry, it is also a remarkably compelling literary masterwork.
---
Discover a gripping and harrowing tale of war and torture from the man who lived it in this powerful memoir by the celebrated war journalist who not only documented over a dozen conflict zones worldwide but was also captured and held hostage by Syrian rebels in 2013.
Capturing history was Jonathan Alpeyrie's job but he never expected to become a news story himself. For a decade, the French‑American photojournalist had weaved in and out of over a dozen conflict zones. He photographed civilians being chased out of their homes, military trucks roving over bullet‑torn battlefields, and too many bodies to count. But on April 29, 2013, during his third assignment to Syria, Alpeyrie was betrayed by his fixer and handed over to a band of Syrian rebels.
For eighty‑one days he was bound, blindfolded, and beaten. Not too far away, President Bashar al‑Assad's forces and those in opposition continued their bitter and bloody civil war. Over the course of his captivity, Alpeyrie kept his spirits up and strove to see, without his camera lenses, the humanity in his captors. He took part in their activities, taught them how to swim, prayed with them, and tried learning their language and culture. He also discovered a dormant faith within himself, one that strengthened him throughout the ordeal.
---
The hidden intelligence of the hormonal cycle and its role in empowering women to succeed sexually, reproductively, and socially.
Hormones don't make women irrational; they help women choose mates, compete with female rivals, produce healthy offspring, and conquer other biological challenges. With fresh insight, Martie Haselton explains how the fertility cycle has evolved over millions of years into a fine-tuned signaling system. Among the fascinating findings: During ovulation, women's attractiveness peaks because their "mate search effort" is turned on. Their walking gait, voice, skin condition, and dance moves are more alluring, and they wear more revealing clothes. They also tend to shop more. Being on the Pill affects women's preferences in men, and PMS may have evolved to get rid of boyfriends with unfit sperm. The research is provocative, but Haselton also presents practical advice for women to use their hormonal cycles to their advantage, helping them achieve success in their relationships, careers, and lives. Groundbreaking and counter-intuitive, HORMONAL will empower women everywhere to embrace their biology.
---
Growing up in rural El Salvador in the wake of the civil war, Ernesto Flores had always had a fascination with the United States, the faraway land of skyscrapers and Nikes, while his identical twin, Raul, never felt that northbound tug. But when Ernesto ends up on the wrong side of the region's brutal gangs he is forced to flee the country, and Raul, because he looks just like his brother, follows close behind–away from one danger and toward the great American unknown.
In this urgent chronicle of contemporary immigration, journalist Lauren Markham follows the seventeen-year-old Flores twins as they make their harrowing journey across the Rio Grande and the Texas desert, into the hands of immigration authorities, and from there to their estranged older brother's custody in Oakland, CA. Soon these unaccompanied minors are navigating a new school in a new language, working to pay down their mounting coyote debt, and facing their day in immigration court, while also encountering the triumphs and pitfalls of life as American teenagers-girls, grades, Facebook-with only each other for support. With intimate access and breathtaking range, Markham offers a coming of age tale that is also a nuanced portrait of Central America's child exodus, an investigation of U.S. immigration policy, and an unforgettable testament to the migrant experience.
---
Connect nature play, outdoor experiences, and STEM learning for young children with activities, real-life examples, and educator resources. Nurture young children's innate tendencies toward exploration, sensory stimulation, and STEM learning when you connect outdoor learning and STEM curriculum. Discover the developmental benefits of outdoor learning and how the rich diversity of settings and materials of nature gives rise to questions and inquiry for deeper learning.
Full of activities, examples, and resources to take the fun of STEM outside, this book will help teachers articulate connections between nature play, outdoor experiences, and STEM learning in young children. Use STEM and nature-based learning to nurture children's curiosity and exploration of the world.
---