Become our friend on Goodreads and tell us what you read!
New Fiction!
(Scroll down for Nonfiction!)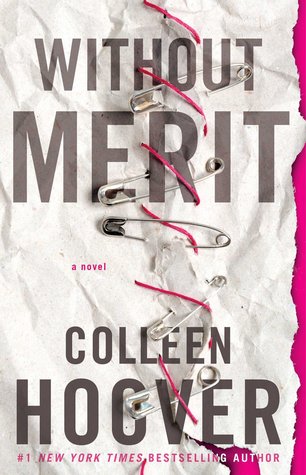 The Voss family is anything but normal. They live in a repurposed church, newly baptized Dollar Voss. The once cancer-stricken mother lives in the basement, the father is married to the mother's former nurse, the little half-brother isn't allowed to do or eat anything fun, and the eldest siblings are irritatingly perfect. Then, there's Merit.
Merit Voss collects trophies she hasn't earned and secrets her family forces her to keep. While browsing the local antiques shop for her next trophy, she finds Sagan. His wit and unapologetic idealism disarm and spark renewed life into her—until she discovers that he's completely unavailable. Merit retreats deeper into herself, watching her family from the sidelines when she learns a secret that no trophy in the world can fix.
Fed up with the lies, Merit decides to shatter the happy family illusion that she's never been a part of before leaving them behind for good. When her escape plan fails, Merit is forced to deal with the staggering consequences of telling the truth and losing the one boy she loves.
---
Sent away from his native Australia to Canada due to his radical preaching against the Vietnam War, apartheid, and other hot button issues, Father Frank Docherty made for himself a satisfying career as a psychologist and monk. When he returns to Australia to lecture on the future of celibacy and the Catholic Church, he is unwittingly pulled into the lives of two people—a young man, via his suicide note, and an ex-nun—both of whom claim to have been sexually abused by a prominent monsignor.
As a member of the commission investigating sex abuse within the Church, and as a man of character and conscience, Docherty decides he must confront each party involved and try to bring the matter to the attention of both the Church and the secular authorities. What follows will shake him to the core and call into question many of his own choices.
---
For the Owens family, love is a curse that began in 1620, when Maria Owens was charged with witchery for loving the wrong man.
Hundreds of years later, in New York City at the cusp of the sixties, when the whole world is about to change, Susanna Owens knows that her three children are dangerously unique. Difficult Franny, with skin as pale as milk and blood red hair, shy and beautiful Jet, who can read other people's thoughts, and charismatic Vincent, who began looking for trouble on the day he could walk.
From the start Susanna sets down rules for her children: No walking in the moonlight, no red shoes, no wearing black, no cats, no crows, no candles, no books about magic. And most importantly, never, ever, fall in love. But when her children visit their Aunt Isabelle, in the small Massachusetts town where the Owens family has been blamed for everything that has ever gone wrong, they uncover family secrets and begin to understand the truth of who they are. Back in New York City each begins a risky journey as they try to escape the family curse.
The Owens children cannot escape love even if they try, just as they cannot escape the pains of the human heart. The two beautiful sisters will grow up to be the revered, and sometimes feared, aunts in Practical Magic, while Vincent, their beloved brother, will leave an unexpected legacy.
---
Rose was lit by the sun, her beautiful face giving nothing away. Even back then, she was a mystery that I wanted to solve.
The lead homicide investigator in a rural town, Detective Sergeant Gemma Woodstock is deeply unnerved when a high school classmate is found strangled, her body floating in a lake. And not just any classmate, but Rosalind Ryan, whose beauty and inscrutability exerted a magnetic pull on Smithson High School, first during Rosalind's student years and then again when she returned to teach drama.
As much as Rosalind's life was a mystery to Gemma when they were students together, her death presents even more of a puzzle. What made Rosalind quit her teaching job in Sydney and return to her hometown? Why did she live in a small, run-down apartment when her father was one of the town's richest men? And despite her many admirers, did anyone in the town truly know her?
Rosalind's enigmas frustrate and obsess Gemma, who has her own dangerous secrets—an affair with her colleague and past tragedies that may not stay in the past.
---
Deeply in love, Christophe and Joy Lammenais built Chateau Lammenais into a small but renowned Napa Valley winery and an idyllic home where they raised their beloved daughter, Camille, who takes on increasing responsibilities for the estate they all treasure. But after Joy's early death from breast cancer just after Camille's graduation from Stanford, a lonely Christophe soon falls prey to the machinations of a sophisticate from his native France—who moves, with her two reprobate sons, to consolidate her power over Camille and the property when Christophe is killed in a plane crash. With a French "fairy godmother" on the scene, however, the son of a neighboring vintner to assist, and a grand Harvest Ball on the horizon, lovely Camille may make some potent magic of her own….
---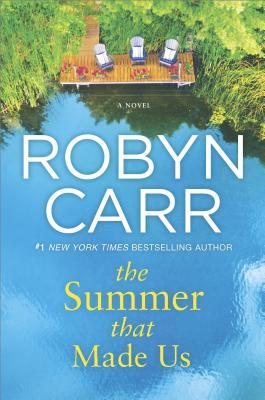 Mothers and daughters, sisters and cousins–they lived for summers at the lake house until a tragic accident changed everything. The Summer That Made Us is an unforgettable story about a family learning to accept the past, to forgive and to love each other again. That was then… For the Hempsteads, two sisters who married two brothers and had three daughters each, summers were idyllic. The women would escape the city the moment school was out to gather at the family house on Lake Waseka. The lake was a magical place, a haven where they were happy and carefree. All of their problems drifted away as the days passed in sun-dappled contentment. Until the summer that changed everything. This is now… After an accidental drowning turned the lake house into a site of tragedy and grief, it was closed up. For good. Torn apart, none of the Hempstead women speak of what happened that summer, and relationships between them are uneasy at best to hurtful at worst. But in the face of new challenges, one woman is determined to draw her family together again, and the only way that can happen is to return to the lake and face the truth.
---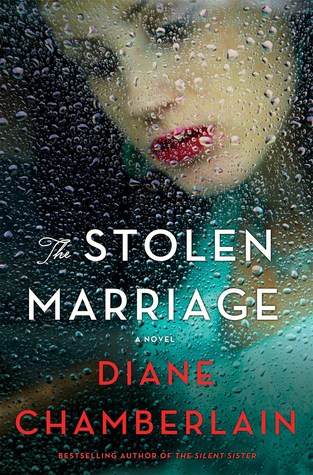 In 1944, twenty-three-year-old Tess DeMello abruptly ends her engagement to the love of her life when she marries a mysterious stranger and moves to Hickory, North Carolina, a small town struggling with racial tension and the hardships imposed by World War II. Tess's new husband, Henry Kraft, is a secretive man who often stays out all night, hides money from his new wife, and shows no interest in making love. Tess quickly realizes she's trapped in a strange and loveless marriage with no way out.
The people of Hickory love and respect Henry and see Tess as an outsider, treating her with suspicion and disdain, especially after one of the town's prominent citizens dies in a terrible accident and Tess is blamed. Tess suspects people are talking about her, plotting behind her back, and following her as she walks around town. What does everyone know about Henry that she does not? Feeling alone and adrift, Tess turns to the one person who seems to understand her, a local medium who gives her hope but seems to know more than he's letting on.
When a sudden polio epidemic strikes the town, the townspeople band together to build a polio hospital. Tess, who has a nursing degree, bucks Henry's wishes and begins to work at the hospital, finding meaning in nursing the young victims. Yet at home, Henry's actions grow more alarming by the day. As Tess works to save the lives of her patients, can she untangle her husband's mysterious behavior and save her own life?
---
Robert Langdon, Harvard professor of symbology and religious iconology, arrives at the ultramodern Guggenheim Museum in Bilbao to attend a major announcement—the unveiling of a discovery that "will change the face of science forever." The evening's host is Edmond Kirsch, a forty-year-old billionaire and futurist whose dazzling high-tech inventions and audacious predictions have made him a renowned global figure. Kirsch, who was one of Langdon's first students at Harvard two decades earlier, is about to reveal an astonishing breakthrough . . . one that will answer two of the fundamental questions of human existence.
As the event begins, Langdon and several hundred guests find themselves captivated by an utterly original presentation, which Langdon realizes will be far more controversial than he ever imagined. But the meticulously orchestrated evening suddenly erupts into chaos, and Kirsch's precious discovery teeters on the brink of being lost forever. Reeling and facing an imminent threat, Langdon is forced into a desperate bid to escape Bilbao. With him is Ambra Vidal, the elegant museum director who worked with Kirsch to stage the provocative event. Together they flee to Barcelona on a perilous quest to locate a cryptic password that will unlock Kirsch's secret.
Navigating the dark corridors of hidden history and extreme religion, Langdon and Vidal must evade a tormented enemy whose all-knowing power seems to emanate from Spain's Royal Palace itself . . . and who will stop at nothing to silence Edmond Kirsch. On a trail marked by modern art and enigmatic symbols, Langdon and Vidal uncover clues that ultimately bring them face-to-face with Kirsch's shocking discovery . . . and the breathtaking truth that has long eluded us.
---
Manhattan Beach opens in Brooklyn during the Great Depression. Anna Kerrigan, nearly twelve years old, accompanies her father to the house of a man who, she gleans, is crucial to the survival of her father and her family. Anna observes the uniformed servants, the lavishing of toys on the children, and some secret pact between her father and Dexter Styles.
Years later, her father has disappeared and the country is at war. Anna works at the Brooklyn Navy Yard, where women are allowed to hold jobs that had always belonged to men. She becomes the first female diver, the most dangerous and exclusive of occupations, repairing the ships that will help America win the war. She is the sole provider for her mother, a farm girl who had a brief and glamorous career as a Ziegfield folly, and her lovely, severely disabled sister. At a night club, she chances to meet Styles, the man she visited with her father before he vanished, and she begins to understand the complexity of her father's life.
---
Twelve times a week, twenty-eight-year old Ella May Wiggins makes the two-mile trek to and from her job on the night shift at American Mill No. 2 in Bessemer City, North Carolina. The insular community considers the mill's owners—the newly arrived Goldberg brothers—white but not American and expects them to pay Ella May and others workers less because they toil alongside African Americans like Violet, Ella May's best friend. While the dirty, hazardous job at the mill earns Ella May a paltry nine dollars for seventy-two hours of work each week, it's the only opportunity she has. Her no-good husband John has run off again, and she must keep her four young children alive with whatever she can find.
When the union leaflets first come through the mill, Ella May has a taste of hope, a yearning for the better life the organizers promise. But the mill owners, backed by other nefarious forces, claim the union is nothing but a front for the Bolshevik menace sweeping across Europe. To maintain their control, the owners will use every means in their power, including lies, threats, and bloodshed, to prevent workers from banding together. On the night of the county's biggest rally, Ella May, weighing the costs of her choice, makes up her mind to join the movement—a decision that will have lasting consequences for her children, her friends, her town—indeed all that she loves.
Seventy-five years later, Ella May's daughter Lilly, now an elderly woman, tells her nephew about his grandmother and the events that transformed their family. Illuminating the most painful corners of their history, she reveals, for the first time, the whole story of what happened to Ella May after that fateful union meeting in 1929.
---
While T. C. Boyle is known as one of our greatest American novelists, he is also an acknowledged master of the short story. In The Relive Box, his first collection following two hugely influential collected volumes, Boyle's crackling wit and thematic range combine with a penetrating social consciousness to produce his trademark "inventive and often crushingly comic" (NPR) short fiction.
From the title story, featuring a so-called relive box that allows users to experience anew almost any moment from their past, to "The Five-Pound Burrito," the tale of a man aiming to build the biggest burrito in town, the twelve stories in this collection represent a whole new way of looking at the world from one of the best storytellers at work today.
---
Cotswolds inhabitants are used to inclement weather, but the night sky is especially foggy as Rory and Molly Devere, the new vicar and his wife, drive slowly home from a dinner party in their village of Sumpton Harcourt. They strain to see the road ahead―and then suddenly brake, screeching to a halt. Right in front of them, aglow in the headlights, a body hangs from a gnarled tree at the edge of town. Margaret Darby, an elderly spinster, has been murdered―and the villagers are bewildered as to who would commit such a crime.
Agatha Raisin rises to the occasion (a little glad for the excitement, to tell the truth, after a long run of lost cats and divorces on the books). But Sumpton Harcourt is a small and private village, she finds―a place that poses more questions than answers. And when two more murders follow the first, Agatha begins to fear for her reputation―and even her life. That the village has its own coven of witches certainly doesn't make her feel any better…
---
Jeffrey Eugenides's bestselling novels have shown that he is an astute observer of the crises of adolescence, sexual identity, self-discovery, family love, and what it means to be an American in our times. The stories in Fresh Complaint continue that tradition. Ranging from the reproductive antics of 'Baster' to the wry, moving account of a young traveler's search for enlightenment in 'Air Mail' (selected by Annie Proulx for The Best American Short Stories, 1997), this collection presents characters in the midst of personal and national crises. We meet a failed poet who, envious of other people's wealth during the real-estate bubble, becomes an embezzler; a clavichordist whose dreams of art collapse under the obligations of marriage and fatherhood; and, in 'Bronze,' a sexually confused college freshman whose encounter with a stranger on a train leads to a revelation about his past and his future. Narratively compelling, beautifully written, and packed with a density of ideas that belie their fluid grace, Fresh Complaint proves Eugenides to be a master of the short form as well as the long.
New Nonfiction!
"We were eight years in power" was the lament of Reconstruction-era black politicians as the American experiment in multiracial democracy ended with the return of white supremacist rule in the South. Now Ta-Nehisi Coates explores the tragic echoes of that history in our own time: the unprecedented election of a black president followed by a vicious backlash that fueled the election of the man Coates argues is America's "first white president."
But the story of these present-day eight years is not just about presidential politics. This book also examines the new voices, ideas, and movements for justice that emerged over this period–and the effects of the persistent, haunting shadow of our nation's old and unreconciled history. Coates powerfully examines the events of the Obama era from his intimate and revealing perspective–the point of view of a young writer who begins the journey in an unemployment office in Harlem and ends it in the Oval Office, interviewing a president.
We Were Eight Years in Power features Coates's iconic essays first published in The Atlantic, including "Fear of a Black President," "The Case for Reparations," and "The Black Family in the Age of Mass Incarceration," along with eight fresh essays that revisit each year of the Obama administration through Coates's own experiences, observations, and intellectual development, capped by a bracingly original assessment of the election that fully illuminated the tragedy of the Obama era. We Were Eight Years in Power is a vital account of modern America, from one of the definitive voices of this historic moment.
---
Ulysses S. Grant's life has typically been misunderstood. All too often he is caricatured as a chronic loser and inept businessman, fond of drinking to excess; or as the triumphant but brutal Union general of the Civil War; or as a credulous and hapless president whose tenure came to symbolize the worst excesses of the Gilded Age. These stereotypes don't come close to capturing adequately his spirit and the sheer magnitude of his monumental accomplishments. A biographer at the height of his powers, Chernow has produced a portrait of Grant that is a masterpiece, the first to provide a complete understanding of the general and president whose fortunes rose and fell with dizzying speed and frequency.
Before the Civil War, Grant was flailing. His business ventures had been dismal, and despite distinguished service in the Mexican War, he ended up resigning from the army in disgrace amid recurring accusations of drunkenness. But in the Civil War, Grant began to realize his remarkable potential, soaring through the ranks of the Union army, prevailing at the Battle of Shiloh and in the Vicksburg campaign and ultimately defeating the legendary Confederate general Robert E. Lee after a series of unbelievably bloody battles in Virginia. Along the way Grant endeared himself to President Lincoln and became his most trusted general and the strategic genius of the war effort. His military fame translated into a two-term presidency, but one plagued by corruption scandals involving his closest staff. All the while Grant himself remained more or less above reproach. But, more importantly, he never failed to seek freedom and justice for black Americans, working to crush the Ku Klux Klan and earning the admiration of Frederick Douglass, who called him 'the vigilant, firm, impartial, and wise protector of my race." After his presidency, he was again brought low by a trusted colleague, this time a dashing young swindler on Wall Street, but he resuscitated his image by working with Mark Twain to publish his memoirs, which are recognized as a masterpiece of the genre.
---
There are so many benefits to learning how to communicate with animals. Love, trust, a spiritual connection that goes to the heart of the human-animal bond. Every time I listen to them, I learn about myself.
We seem to need animals in our disconnected lives more and more, yet we understand them less and less. In Talking to Animals, New York Times bestselling author Jon Katz—who left his Manhattan life behind two decades ago for life on a farm where he is surrounded by dogs, cats, sheep, horses, cows, goats, and chickens—marshals his experience to offer us a deeper insight into animals and the tools needed for effectively communicating with them. By better understanding animal instincts, recognizing they are not mere reflections of our own human emotions and neuroses, we can help them live happily in our shared world.
Devoting each chapter to an animal who has played an important role in his life, Katz tells funny and illuminating stories about his profound experiences with them. He shows us how healthy engagement with animals falls into five key areas: Food, Movement,Visualization, Language, and Instincts. Along the way, we meet Simon the donkey who arrives at Katz's farm near death and now serves as his Tai Chi partner. We meet Red the dog who started out antisocial and untrained and is now a therapy dog working with veterans from Iraq and Afghanistan. And we meet Winston, the dignified and brave rooster who was injured defending his hens from a hawk and who has better interpersonal skills than most humans.
---
Reflecting on the deepest origins of language, storytelling, and art, Wilson demonstrates how creativity began not ten thousand years ago, as we have long assumed, but over one hundred thousand years ago in the Paleolithic age. Chronicling this evolution of creativity from primate ancestors to humans, The Origins of Creativity shows how the humanities, spurred on by the invention of language, have played a largely unexamined role in defining our species. And in doing so, Wilson explores what we can learn about human nature from a surprising range of creative endeavors—the instinct to create gardens, the use of metaphors and irony in speech, and the power of music and song.
Our achievements in science and the humanities, Wilson notes, make us uniquely advanced as a species, but also give us the potential to be supremely dangerous, most worryingly in our abuse of the planet. The humanities in particular suffer from a kind of anthropomorphism, encumbered by a belief that we are the only species among millions that seem to matter, yet Wilson optimistically reveals how researchers will have to address this parlous situation by pushing further into the realm of science, especially fields such as evolutionary biology, neuroscience, and anthropology.
---
He was the wittiest, the prettiest, the strongest, the bravest, and, of course, the greatest (as he told us himself). Muhammad Ali was one of the twentieth century's most fantastic figures and arguably the most famous man on the planet.
But until now, he has never been the subject of a complete, unauthorized biography. Jonathan Eig, hailed by Ken Burns as one of America's master storytellers, radically reshapes our understanding of the complicated man who was Ali. Eig had access to all the key people in Ali's life, including his three surviving wives and his managers. He conducted more than 500 interviews and uncovered thousands of pages of previously unreleased FBI and Justice Department files, as well dozens of hours of newly discovered audiotaped interviews from the 1960s. Collectively, they tell Ali's story like never before—the story of a man who was flawed and uncertain and brave beyond belief.
"I am America," he once declared. "I am the part you won't recognize. But get used to me—black, confident, cocky; my name, not yours; my religion, not yours; my goals, my own. Get used to me."
---
Like losing weight for your body, Clean & Lean House helps readers to clean their entire home month-by-month to create long-term results. The process begins with a 30-day detox and makes progress each month by cleaning and organizing the entire house, as well as maintaining the clutter-free lifestyle. Perfect for starting at the new year, but suitable for use year-round.
Tested in her own home, Jennifer Lifford brings her specific techniques to life to more than just declutter and throw stuff away. Jennifer shows readers how to change their habits and create long-term results over the course of each month. Her tips and tricks include creating zones for each room, utilizing checklists, getting the whole family involved and the option to pick and choose projects based on your goals. With time, readers can see how these projects add up to create clutter loss and a forever organized home.
---
Eric was 150 pounds overweight, depressed, and sick. After a lifetime of failed diet attempts, and the onset of type 2 diabetes due to his weight, Eric went to a new doctor, who surprisingly prescribed a shelter dog. And that's when Eric met Peety: an overweight, middle-aged, and forgotten dog who, like Eric, had seen better days. The two adopted each other and began an incredible journey together, forming a bond of unconditional love that forever changed their lives. Over the next year, just by going on walks, playing together, and eating plant-based foods, Eric lost 150 pounds, and Peety lost 25. As a result, Eric reversed his diabetes, got off all medication, and became happy and healthy for the first time in his life-eventually reconnecting with and marrying his high school sweetheart. WALKING WITH PEETY is for anyone who is ready to make a change in his or her life, and for everyone who knows the joy, love, and hope that dogs can bring. This is more than a tale of mutual rescue. This is an epic story of friendship and strength.
---
This is the age of addiction, a condition so epidemic, so all encompassing and ubiquitous that unless you are fortunate enough to be an extreme case, you probably don't know that you have it.

What unhealthy habits and attachments are holding your life together? Are you unconsciously dependent on food? Bad relationships? A job that doesn't fulfill you? Numb, constant perusal of your phone, looking for what?

My qualification for writing this book is not that I am better than you, it's that I am worse. I am an addict, addicted to drugs, alcohol, sex, money, love and fame.
---
The family farm lies at the heart of our national identity, yet its future is in peril. Rick Hammond grew up on a small ranch, and for forty years he has raised cattle and crops on his wife's fifth-generation homestead in York County, Nebraska, in hopes of passing it on to their four children. But as the handoff nears, their small family farm—and their entire way of life—are under siege. Rising corporate ownership of land and livestock is forcing small farmers to get bigger and bigger, assuming more debt and more risk. At the same time, after nearly a decade of record-high corn and soybean prices, the bottom has dropped out of the markets, making it ever harder for small farmers to shoulder their loans. All the while, the Hammonds are confronted by encroaching pipelines, groundwater depletion, climate change, and shifting trade policies. Far from an isolated refuge beyond the reach of global events, the family farm is increasingly at the crossroads of emerging technologies and international detente.
---
The dramatic story of the Third Reich—how Adolf Hitler and a core group of Nazis rose to power and plunged the world into a horrific war, perpetrating the genocidal Holocaust while sacrificing the lives of millions of ordinary Germans.
In The Third Reich, Thomas Childers shows how the young Hitler became passionately political and anti-Semitic as he lived on the margins of society. Fueled by outrage at the punitive terms of the Versailles Treaty that ended the Great War, he found his voice and drew a following.
As his views developed, Hitler attracted like-minded colleagues who formed the nucleus of the nascent Nazi party. The failed Munich putsch of 1923 and subsequent trial gave Hitler a platform for his views, which he skillfully exploited. Between 1924 and 1929 Hitler and his party languished in obscurity on the radical fringes of German politics, but the onset of the Great Depression provided Hitler the issues he needed to move into the mainstream of German political life. He seized the opportunity to blame Germany's misery on the victorious allies, the Marxists, the Jews, and big business—and the political parties that represented them. By 1932 the Nazis had become the largest political party in Germany. Although Hitler became chancellor in 1933, his party had never achieved a majority in free elections. Within six months the Nazis transformed a dysfunctional democracy into a totalitarian state and began the inexorable march to World War II and the Holocaust.
---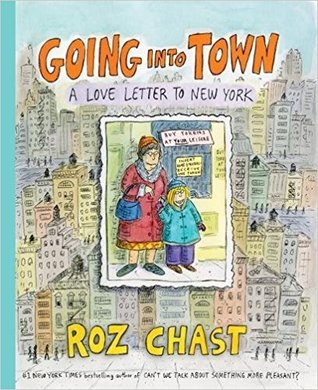 A native Brooklynite-turned-suburban commuter deemed the quintessential New Yorker, Roz Chast has always been intensely alive to the glorious spectacle that is Manhattan–the daily clash of sidewalk racers and dawdlers; the fascinating range of dress codes; and the priceless, nutty outbursts of souls from all walks of life.
For Chast, adjusting to life outside the city was surreal–(you can own trees!? you have to drive!?)–but she recognized that the reverse was true for her kids. On trips into town, they would marvel at the strange visual world of Manhattan–its blackened sidewalk gum-wads, "those West Side Story-things" (fire escapes)–and its crazily honeycombed systems and grids.
Told through Chast's singularly zany, laugh-out-loud, touching, and true cartoons, Going Into Town is part New York stories (the "overheard and overseen" of the island borough), part personal and practical guide to walking, talking, renting, and venting–an irresistible, one-of-a-kind love letter to the city.
---
Fascinated by our pervasive terror of dead bodies, mortician Caitlin Doughty set out to discover how other cultures care for their dead. In rural Indonesia, she observes a man clean and dress his grandfather's mummified body. Grandpa's mummy has lived in the family home for two years, where the family has maintained a warm and respectful relationship. She meets Bolivian natitas (cigarette- smoking, wish- granting human skulls), and introduces us to a Japanese kotsuage, in which relatives use chopsticks to pluck their loved- ones' bones from cremation ashes. With curiosity and morbid humor, Doughty encounters vividly decomposed bodies and participates in compelling, powerful death practices almost entirely unknown in America. Featuring Gorey-esque illustrations by artist Landis Blair, From Here to Eternity introduces death-care innovators researching green burial and body composting, explores new spaces for mourning— including a glowing- Buddha columbarium in Japan and America's only open-air pyre— and reveals unexpected new possibilities for our own death rituals.
---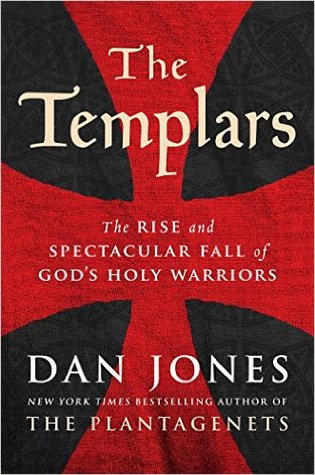 Jerusalem 1119. A small group of knights seeking a purpose in the violent aftermath of the First Crusade decides to set up a new order. These are the first Knights of Templar, a band of elite warriors prepared to give their lives to protect Christian pilgrims to the Holy Land. Over the next two hundred years, the Templars would become the most powerful religious order of the medieval world. Their legend has inspired fervent speculation ever since. But who were they really and what actually happened?
In this groundbreaking narrative history, the bestselling author of The Plantagenets for the first time in a generation tells the true story of the Templars, drawing on extensive original sources to build a gripping account of these Christian holy warriors whose heroism and depravity have so often been shrouded in myth. The Templars were protected by the pope and sworn to strict vows of celibacy. They fought the forces of Islam in hand-to-hand combat on the sun-baked hills where Jesus lived and died, finding their nemesis in Saladin, who united Syria and Egypt to drive all Christians out of the Middle East. They were experts at channeling money across borders, immune from taxation, and beyond the control of kings. They established the medieval world's first global bank and waged private wars against anyone who threatened their interests.
Then, in 1307, bogged down in a faltering war in the Middle East, the order fell foul of the king of France. On Friday, October 13, hundreds of brothers were arrested en masse, imprisoned, tortured, and disbanded amid accusations of lurid sexual misconduct and heresy. They were tried by the Vatican in secret proceedings, but were they really heretics? Dan Jones goes back to the sources to tell their story, often in their own words.
---
In this sweeping, eloquent history of America, Kurt Andersen demonstrates that what's happening in our country today—this strange, post-factual, "fake news" moment we're all living through—is not something entirely new, but rather the ultimate expression of our national character and path. America was founded by wishful dreamers, magical thinkers, and true believers, by impresarios and their audiences, by hucksters and their suckers. Believe-whatever-you-want fantasy is deeply embedded in our DNA.
Over the course of five centuries—from the Salem witch trials to Scientology to the Satanic Panic of the 1980s, from P. T. Barnum to Hollywood and the anything-goes, wild-and-crazy sixties, from conspiracy theories to our fetish for guns and obsession with extraterrestrials—our peculiar love of the fantastic has made America exceptional in a way that we've never fully acknowledged. With the gleeful erudition and tell-it-like-it-is ferocity of a Christopher Hitchens, Andersen explores whether the great American experiment in liberty has gone off the rails.
From the start, our ultra-individualism was attached to epic dreams and epic fantasies—every citizen was free to believe absolutely anything, or to pretend to be absolutely anybody. Little by little, and then more quickly in the last several decades, the American invent-your-own-reality legacy of the Enlightenment superseded its more sober, rational, and empirical parts. We gave ourselves over to all manner of crackpot ideas and make-believe lifestyles designed to console or thrill or terrify us. In Fantasyland, Andersen brilliantly connects the dots that define this condition, portrays its scale and scope, and offers a fresh, bracing explanation of how our American journey has deposited us here.
---
In modern sports, some athletes have managed to transcend their competition in a way that no one will ever forget: Jordan. Jeter. Ali. Williams. These elite legends have changed the game, achieved the unthinkable, and pushed their bodies to unbelievable limits. Joining their exclusive ranks is Tom Brady.
The longtime New England Patriots quarterback, who in 2017 achieved his fifth Super Bowl win and fourth Super Bowl MVP award, is widely regarded as an athlete whose training and determination pushed him from a mediocre draft position to the most-revered and respected professional football player of his generation.
In The TB12 Method, Tom Brady explains how he developed his groundbreaking approach to long-term fitness, presenting a comprehensive, step-by-step guide to his personal practice. Brady offers the principles behind pliability, which is at the heart of a new paradigm shift and movement toward a more natural, healthier way of exercising, training, and living—and one that challenges some commonly held assumptions around health and wellness. Filled with lessons learned from Brady's own peak performance training, and step-by-step action steps to help readers develop and maintain their own peak performance, The TB12 Method also advocates for more effective approaches to strength training, hydration, nutrition, supplementation, cognitive fitness, recovery, and other lifestyle choices that dramatically decrease the risk of injury while amplifying and extending performance, as well as quality of life.
After using his methods for over a decade, Brady believes that the TB12 approach has made him—and can make any athlete, male or female, in any sport and at any level—achieve their own peak performance.
---
In 1912, at the height of World War I, brilliant Shakespeare expert Elizebeth Smith went to work for an eccentric tycoon on his estate outside Chicago. The tycoon had close ties to the U.S. government, and he soon asked Elizebeth to apply her language skills to an exciting new venture: code-breaking. There she met the man who would become her husband, groundbreaking cryptologist William Friedman. Though she and Friedman are in many ways the "Adam and Eve" of the NSA, Elizebeth's story, incredibly, has never been told
In The Woman Who Smashed Codes, Jason Fagone chronicles the life of this extraordinary woman, who played an integral role in our nation's history for forty years. After World War I, Smith used her talents to catch gangsters and smugglers during Prohibition, then accepted a covert mission to discover and expose Nazi spy rings that were spreading like wildfire across South America, advancing ever closer to the United States. As World War II raged, Elizabeth fought a highly classified battle of wits against Hitler's Reich, cracking multiple versions of the Enigma machine used by German spies. Meanwhile, inside an Army vault in Washington, William worked furiously to break Purple, the Japanese version of Enigma–and eventually succeeded, at a terrible cost to his personal life.Fagone unveils America's code-breaking history through the prism of Smith's life, bringing into focus the unforgettable events and colorful personalities that would help shape modern intelligence.
---
Zack McDermott, a 26-year-old Brooklyn public defender, woke up one morning convinced he was being filmed, Truman Show-style, as part of an audition for a TV pilot. This was it – his big dreams were finally coming true. Every passerby was an actor; every car would magically stop for him; everything he saw was a cue from "The Producer" to help inspire the performance of a lifetime. After a manic spree around Manhattan, Zack, who is bipolar, was arrested on a subway platform and admitted to Bellevue Hospital.
So begins the story of Zack's freefall into psychosis and his desperate, poignant, often darkly funny struggle to claw his way back to sanity, regain his identity, and rebuild some semblance of a stable life. It's a journey that will take him from New York City back to his Kansas roots and to the one person who might be able to save him, his tough, big-hearted Midwestern mother, nicknamed the Bird, whose fierce and steadfast love is the light in Zack's dark world.
Before his odyssey is over, Zack will be tackled by guards in mental wards, run naked through cornfields, receive secret messages from the TV, befriend a former Navy Seal and his talking stuffed monkey, and see the Virgin Mary in the whorls of his own back hair. But with the Bird's help, he just might have a shot at pulling through, starting over, and maybe even meeting a woman who can love him back, bipolar and all.
---
In this emotionally involving, illuminating memoir, the legendary Washington Post journalist, and author talks candidly about her life at the white-hot center of power and the surprising spiritual quest that has driven her for more than half a century.
While working as a reporter, caring for a learning-disabled son with her husband, longtime Washington Post executive editor Benjamin Bradlee, reigning over the capital's social scene, and remaining intimately connected with national politics, Sally Quinn yearned to understand what truly made the world—and her life—tick. After years of searching, most of which occurring in the secular capital of the world, she came to realize that the time she spent with friends and family—the evenings of shared hospitality and intimate fellowship—provided spiritual nourishment and that this theme has been woven into all the most important moments of her life.
In this spiritual memoir, Quinn speaks frankly about her varied, provocative spiritual experiences—from her Southern family of Presbyterians and psychics, to voodoo lessons from her Baptist nanny, her trials as a hospitalized military kid in Japan as the Korean War begins, to her adventures as a Post reporter and columnist and her experience as one of the first female news anchors on national television; her battles with the Nixon administration, Watergate, and other scandals that have rocked the nation; her courtship and long marriage to one of the most authoritative figures in the media; her role as the capital's most influential hostess; and her growing fascination with religious issues. This fascination led to her pioneering work in creating the most visited religious site on the web, OnFaith.co, where she reports on the unseen driving force of American life.
---
For the first time, Hillary Rodham Clinton reveals what she was thinking and feeling during one of the most controversial and unpredictable presidential elections in history. Now free from the constraints of running, Clinton takes you inside the intense personal experience of becoming the first woman nominated for president by a major party in an election marked by rage, sexism, exhilarating highs and infuriating lows, stranger-than-fiction twists, Russian interference, and an opponent who broke all the rules. This is her most personal memoir yet.
In these pages, she describes what it was like to run against Donald Trump, the mistakes she made, how she has coped with a shocking and devastating loss, and how she found the strength to pick herself back up afterward. With humor and candor, she tells readers what it took to get back on her feet—the rituals, relationships, and reading that got her through, and what the experience has taught her about life. She speaks about the challenges of being a strong woman in the public eye, the criticism over her voice, age, and appearance, and the double standard confronting women in politics.
She lays out how the 2016 election was marked by an unprecedented assault on our democracy by a foreign adversary. By analyzing the evidence and connecting the dots, Clinton shows just how dangerous the forces are that shaped the outcome, and why Americans need to understand them to protect American values and democracy in the future.
---
In an absorbing work peopled with world leaders, generals, and ordinary citizens who fought on both sides of World War II, Alone brings to resounding life perhaps the most critical year of twentieth-century history. For, indeed, May 1940 was a month like no other, as the German war machine blazed into France while the supposedly impregnable Maginot Line crumbled, and Winston Churchill replaced Neville Chamberlain as prime minister in an astonishing political drama as Britain, isolated and alone, faced a triumphant Nazi Germany. Against this vast historical canvas, Michael Korda relates what happened and why, and also tells his own story, that of a six-year-old boy in a glamorous movie family who would himself be evacuated. Aloneis a work that seamlessly weaves a family memoir into an unforgettable account of a political and military disaster redeemed by the evacuation of more than 300,000 men in four days―surely one of the most heroic episodes of the war.
---
What can long-dead dinosaurs teach us about our future? Plenty, according to paleontologist Kenneth Lacovara, who has discovered some of the largest creatures to ever walk the Earth.
By tapping into the ubiquitous wonder that dinosaurs inspire, Lacovara weaves together the stories of our geological awakening, of humanity's epic struggle to understand the nature of deep time, the meaning of fossils, and our own place on the vast and bountiful tree of life.
Go on a journey––back to when dinosaurs ruled the Earth––to discover how dinosaurs achieved feats unparalleled by any other group of animals. Learn the secrets of how paleontologists find fossils, and explore quirky, but profound questions, such as: Is a penguin a dinosaur? And, how are the tiny arms of T. rex the key to its power and ferocity?
---