Become our friend on Goodreads and tell us what you read!
New Fiction!
(Scroll down for Nonfiction!)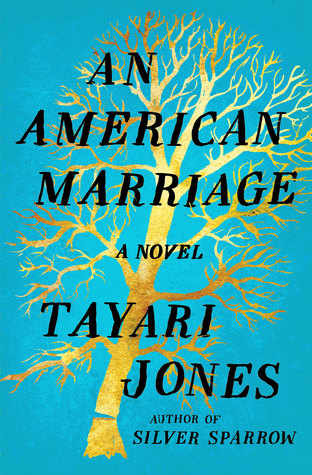 Newlyweds Celestial and Roy are the embodiment of both the American Dream and the New South. He is a young executive, and she is an artist on the brink of an exciting career. But as they settle into the routine of their life together, they are ripped apart by circumstances neither could have imagined. Roy is arrested and sentenced to twelve years for a crime Celestial knows he didn't commit. Though fiercely independent, Celestial finds herself bereft and unmoored, taking comfort in Andre, her childhood friend, and best man at their wedding. As Roy's time in prison passes, she is unable to hold on to the love that has been her center. After five years, Roy's conviction is suddenly overturned, and he returns to Atlanta ready to resume their life together.
---
Dismas Hardy is looking forward to cutting back his work hours and easing into retirement after recovering from two gunshot wounds. He is determined to spend more time with his family and even reconnect with his distant son, Vincent. But Dismas just can't stay away from the courtroom for long and soon he is pulled into an intense family drama with fatal consequences.
Grant Carver, the vigorous patriarch of the Carver family and its four-generations owned family business, has been murdered. His bookkeeper Abby Jarvis, whom Hardy had defended on a DUI charge eleven years prior, is the prime suspect after police discover she's been embezzling funds from the company—but she insists she did not kill her boss.
As he prepares to defend her, Dismas investigates the Carver clan and discovers the dark, twisted secrets within the family. It seems that Abby was not the only one who stood to profit from the company's $25 million dollar market value. From jealous children to gold-digging girlfriends, Dismas has his work cut out for him in sifting through mud flinging, backstabbing, and accusations of blackmail.
---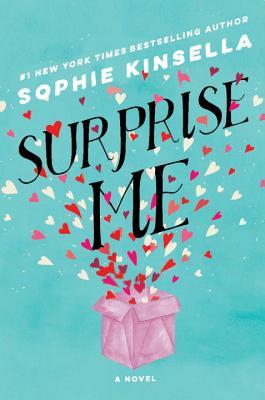 After being together for ten years, Sylvie and Dan have all the trimmings of a happy life and marriage; they have a comfortable home, fulfilling jobs, beautiful twin girls, and communicate so seamlessly, they finish each other's sentences. However, a trip to the doctor projects they will live another 68 years together and panic sets in. They never expected "until death do us part" to mean seven decades.
In the name of marriage survival, they quickly concoct a plan to keep their relationship fresh and exciting: they will create little surprises for each other so that their (extended) years together will never become boring. But in their pursuit to execute Project Surprise Me, mishaps arise and secrets are uncovered that start to threaten the very foundation of their unshakable bond. When a scandal from the past is revealed that question some important untold truths, they begin to wonder if they ever really knew each other after all.
---
An affluent family returns home from Sunday dinner only to find the murdered and brutalized corpse of a total stranger in their house. This baffling, twisted tale tests Alex and Milo to their intellectual and emotional limits.
---
On a chilly February night, during a screening of Psycho in midtown, someone sunk an ice pick into the back of Chanel Rylan's neck, then disappeared quietly into the crowds of drunks and tourists in Times Square. To Chanel's best friend, who had just slipped out of the theater for a moment to take a call, it felt as unreal as the ancient black-and-white movie up on the screen. But Chanel's blood ran red, and her death was anything but fictional.
Then, as Eve Dallas puzzles over a homicide that seems carefully planned and yet oddly personal, she receives a tip from an unexpected source: an author of police thrillers who recognizes the crime—from the pages of her own book. Dallas doesn't think it's coincidence, since a recent strangulation of a sex worker resembles a scene from her writing as well. Cops look for patterns of behavior: similar weapons, similar MOs. But this killer seems to find inspiration in someone else's imagination, and if the theory holds, this may be only the second of a long-running series.
The good news is that Eve and her billionaire husband Roarke have an excuse to curl up in front of the fireplace with their cat, Galahad, reading mystery stories for research. The bad news is that time is running out before the next victim plays an unwitting role in a murderer's deranged private drama—and only Eve can put a stop to a creative impulse gone horribly, destructively wrong.
---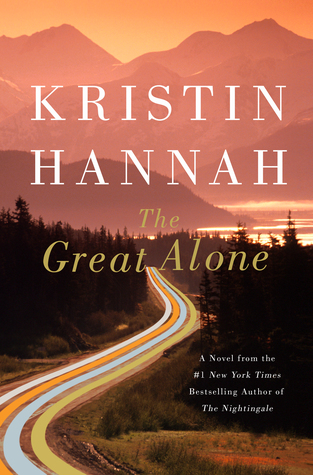 Ernt Allbright, a former POW, comes home from the Vietnam war a changed and volatile man. When he loses yet another job, he makes an impulsive decision: he will move his family north, to Alaska, where they will live off the grid in America's last true frontier.
Thirteen-year-old Leni, a girl coming of age in a tumultuous time, caught in the riptide of her parents' passionate, stormy relationship, dares to hope that a new land will lead to a better future for her family. She is desperate for a place to belong. Her mother, Cora, will do anything and go anywhere for the man she loves, even if it means following him into the unknown
At first, Alaska seems to be the answer to their prayers. In a wild, remote corner of the state, they find a fiercely independent community of strong men and even stronger women. The long, sunlit days and the generosity of the locals make up for the Allbrights' lack of preparation and dwindling resources.
But as winter approaches and darkness descends on Alaska, Ernt's fragile mental state deteriorates and the family begins to fracture. Soon the perils outside pale in comparison to threats from within. In their small cabin, covered in snow, blanketed in eighteen hours of night, Leni and her mother learn the terrible truth: they are on their own. In the wild, there is no one to save them but themselves.
---
It's 1980 in New York City, and nowhere is the city's glamour and energy better reflected than in the burgeoning Harlem ball scene, where seventeen-year-old Angel first comes into her own. Burned by her traumatic past, Angel is new to the drag world, new to ball culture, and has a yearning inside of her to help create family for those without. When she falls in love with Hector, a beautiful young man who dreams of becoming a professional dancer, the two decide to form the House of Xtravaganza, the first-ever all-Latino house in the Harlem ball circuit. But when Hector dies of AIDS-related complications, Angel must bear the responsibility of tending to their house alone.
As mother of the house, Angel recruits Venus, a whip-fast trans girl who dreams of finding a rich man to take care of her; Juanito, a quiet boy who loves fabrics and design; and Daniel, a butch queen who accidentally saves Venus's life. The Xtravaganzas must learn to navigate sex work, addiction, and persistent abuse, leaning on each other as bulwarks against a world that resists them. All are ambitious, resilient, and determined to control their own fates, even as they hurtle toward devastating consequences.
---
In November 1944, eighteen-year-old June Walker boards an unmarked bus, destined for a city that doesn't officially exist. Oak Ridge, Tennessee has sprung up in a matter of months—a town of trailers and segregated houses, 24-hour cafeterias, and constant security checks. There, June joins hundreds of other young girls operating massive machines whose purpose is never explained. They know they are helping to win the war, but must ask no questions and reveal nothing to outsiders.
The girls spend their evenings socializing and flirting with soldiers, scientists, and workmen at dances and movies, bowling alleys and canteens. June longs to know more about their top-secret assignment and begins an affair with Sam Cantor, the young Jewish physicist from New York who oversees the lab where she works and understands the end goal only too well, while her beautiful roommate Cici is on her own mission: to find a wealthy husband and escape her sharecropper roots. Across town, African-American construction worker Joe Brewer knows nothing of the government's plans, only that his new job pays enough to make it worth leaving his family behind, at least for now. But a breach in security will intertwine his fate with June's search for answers.
When the bombing of Hiroshima brings the truth about Oak Ridge into devastating focus, June must confront her ideals about loyalty, patriotism, and war itself.
---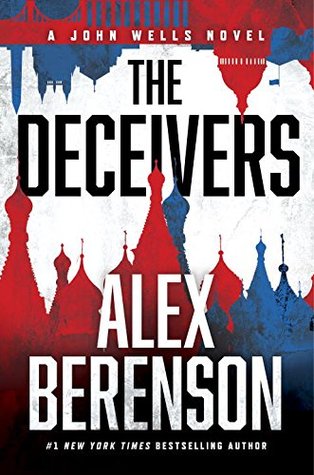 The Russians don't just want to influence American elections–they want it all. Former CIA agent John Wells confronts a plot of astonishing audacity as New York Times-bestselling author Alex Berenson goes beyond today's headlines to tomorrow's all-too-real threats.
It was supposed to be a terrorist sting. The guns were supposed to be disabled. Then why was there so much blood?
The target was the American Airlines Center, the home of the Dallas Mavericks. The FBI had told Ahmed Shakir that his drug bust would go away if he helped them, and they'd supply all the weaponry, carefully removing the firing pins before the main event. It never occurred to Sami to doubt them, until it was too late.
When John Wells is called to Washington, he's sure it's to investigate the carnage in Dallas, but it isn't. The former CIA director, now president, Vinnie Duto has plenty of people working in Texas. He wants Wells to go to Colombia. An old asset there has information to share–and it will lead Wells to the deadliest mission of his life, an extraordinary confluence of sleeper cells, sniper teams, false flag operations, double agents high in the U.S. government–and a Russian plot to take over the government itself. If it succeeds, what happened in Texas will only be a prelude.
---
A love story across the ages – and for the ages – about a man lost in time, the woman who could save him, and the lifetimes it can take to learn how to live
Tom Hazard has a dangerous secret. He may look like an ordinary 41-year-old, but owing to a rare condition, he's been alive for centuries. Tom has lived history–performing with Shakespeare, exploring the high seas with Captain Cook, and sharing cocktails with Fitzgerald. Now, he just wants an ordinary life.
So Tom moves back to London, his old home, to become a high school history teacher–the perfect job for someone who has witnessed the city's history first hand. Better yet, a captivating French teacher at his school seems fascinated by him. But the Albatross Society, the secretive group which protects people like Tom, has one rule: never fall in love. As painful memories of his past and the erratic behavior of the Society's watchful leader threaten to derail his new life and romance, the one thing he can't have just happens to be the one thing that might save him. Tom will have to decide once and for all whether to remain stuck in the past, or finally begin living in the present.
---
In 1918, Philadelphia was a city teeming with promise. Even as its young men went off to fight in the Great War, there were opportunities for a fresh start on its cobblestone streets. Into this bustling town, came Pauline Bright and her husband, filled with hope that they could now give their three daughters–Evelyn, Maggie, and Willa–a chance at a better life.
But just months after they arrive, the Spanish Flu reaches the shores of America. As the pandemic claims more than twelve thousand victims in their adopted city, they find their lives left with a world that looks nothing like the one they knew. But even as they lose loved ones, they take in a baby orphaned by the disease who becomes their single source of hope. Amidst the tragedy and challenges, they learn what they cannot live without–and what they are willing to do about it.
---
The home of a family of five is now a crime scene: four of them savagely murdered, one—a sixteen-year-old girl—missing. Was she lucky to have escaped? Or is her absence evidence of something sinister? Detective D. D. Warren is on the case—but so is survivor-turned-avenger Flora Dane. Seeking different types of justice, they must make sense of the clues left behind by a young woman who, whether as victim or suspect, is silently pleading, Look for me.
---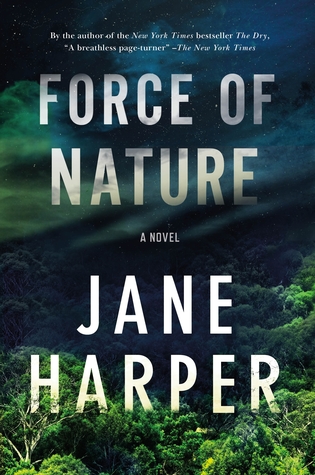 Five women go on a hike. Only four return. Jane Harper, the New York Times bestselling author of The Dry, asks: How well do you really know the people you work with?
When five colleagues are forced to go on a corporate retreat in the wilderness, they reluctantly pick up their backpacks and start walking down the muddy path.
But one of the women doesn't come out of the woods. And each of her companions tells a slightly different story about what happened.
Federal Police Agent Aaron Falk has a keen interest in the whereabouts of the missing hiker. In an investigation that takes him deep into isolated forest, Falk discovers secrets lurking in the mountains, and a tangled web of personal and professional friendship, suspicion, and betrayal among the hikers. But did that lead to murder?
---
In these stories, as elsewhere in her fiction, Joyce Carol Oates exhibits her fascination with the social, psychological, and moral boundaries that govern our behavior—until the hour when they do not.
"Fleuve Bleu" exemplifies the rich sensuousness of Oates's prose as lovers married to other persons vow to establish, in their intimacy, a ruthlessly honest, truth-telling authenticity missing elsewhere in their complicated lives, with unexpected results.
In "Big Burnt," set on lushly rendered Lake George, in the Adirondacks, a cunningly manipulative university professor exploits a too-trusting woman in a way she could never have anticipated. "The Nice Girl" depicts a young woman who has been, through her life, infuriatingly "nice," until she is forced to come to terms with the raw desperation of her deepest self. In a more experimental but no less intimate mode, "Les beaux jours" examines the ambiguities of an intensely erotic, exploitative relationship between a "master" artist and his adoring young female model. And the tragic "Undocumented Alien" depicts a young African student enrolled in an American university who is suddenly stripped of his student visa and forced to undergo a terrifying test of courage.
---
When the body of Jamal Cousin, president of the pre-eminent black fraternity at the Florida's flagship university, is discovered hogtied in the Stygian water swamps of the Suwanee River Valley, the death sets off a firestorm that threatens to rage out of control when a fellow student, Mark Towson, the president of a prominent white fraternity, is accused of the crime.
Contending with rising political tensions, racial unrest, and a sensational media, Townson's defense attorney, Jack Swyteck, knows that the stakes could not be higher—inside or outside the old Suwanee County Couthouse. The evidence against his client, which includes a threatening text message referencing "strange fruit" on the river, seems overwhelming. Then Jack gets a break that could turn the case. Jamal's gruesome murder bears disturbing similarities to another lynching that occurred back in the Jim Crow days of 1944. Are the chilling parallels purely coincidental? With a community in chaos and a young man's life in jeopardy, Jack will use every resource to find out.
As he navigates each twist and turn of the search, Jack becomes increasingly convinced that his client may himself be the victim of a criminal plan more sinister than the case presented by the state attorney. Risking his own reputation, this principled man who has devoted his life to the law plunges headfirst into the darkest recesses of the South's past, and its murky present, to uncover answers.
---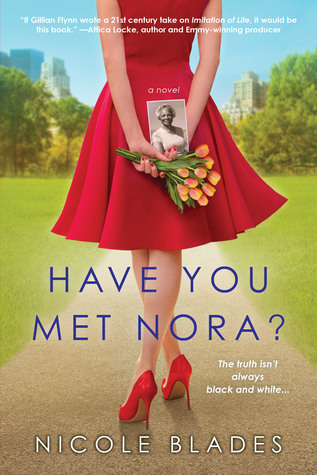 She's blossomed from a wealthy surgeon's beautiful daughter to elegant socialite to being the top fashion stylist in the country. And Nora Mackenzie is only days away from marrying into one of New York's richest, most powerful families. But her fairy tale rise is rooted in an incredible deception—one scandal away from turning her perfect world to ashes . . .
What no one knows is that Nora is the biracial daughter of a Caribbean woman and a long-gone white father. Adopted—and abused—by her mother's employer, then sent to an exclusive boarding school to buy her silence, Nora found that "passing" as a white woman could give her everything she never had.
Now, an ex-classmate who Nora betrayed many years ago has returned to her life to even the score. Her machinations are turning Nora's privilege into one gilded trap after another. Running out of choices, Nora must decide how far she will go to protect a lie or give up and finally face the truth.
---
Rachel is a woman with a problem: she can't die. Her recent troubles—widowhood, a failing business, an unemployed middle-aged son—are only the latest in a litany spanning dozens of countries, scores of marriages, and hundreds of children. In the 2,000 years since she made a spiritual bargain to save the life of her first son back in Roman-occupied Jerusalem, she's tried everything to free herself, and only one other person in the world understands: a man she once loved passionately, who has been stalking her through the centuries, convinced they belong together forever.
But as the twenty-first century begins and her children and grandchildren—consumed with immortality in their own ways, from the frontiers of digital currency to genetic engineering—develop new technologies that could change her fate and theirs, Rachel knows she must find a way out.
Gripping, hilarious, and profoundly moving, Eternal Lifecelebrates the bonds between generations, the power of faith, the purpose of death, and the reasons for being alive.
---
It's 1919, and Louisa Cannon dreams of escaping her life of poverty in London, and most of all her oppressive and dangerous uncle.
Louisa's salvation is a position within the Mitford household at Asthall Manor, in the Oxfordshire countryside. There she will become nurserymaid, chaperone and confidante to the Mitford sisters, especially sixteen-year-old Nancy – an acerbic, bright young woman in love with stories.
But then a nurse – Florence Nightingale Shore, goddaughter of her famous namesake – is killed on a train in broad daylight, and Louisa and Nancy find themselves entangled in the crimes of a murderer who will do anything to hide their secret . . .
---
Sydney Wells's perfect life with her wealthy, devoted husband vanishes when he dies suddenly in an accident. Widowed at forty-nine, she discovers he has failed to include her in his will. With Andrew's vicious daughters in control of his estate, and no home or money, Sydney finds a job in fashion, despite her own designer daughters' warnings. Naïve, out of her element, and alone in a world of shady international deals and dishonest people, she is set up by her boss and finds herself faced with criminal prosecution.
What happens when you lose everything? Husband, safety, protection, money, and reputation gone, faced with prison, she must rebuild her own life from the bottom to the top again, with honor, resourcefulness, and dignity. Sydney finds herself, as well as courage and resilience. Taking life by the horns, she revives her own career as a talented designer, from New York to Hong Kong, risking all in an exotic, unfamiliar world. She is determined to forge a new life she can be proud of.
---
In this ferociously imaginative novel, abortion is once again illegal in America, in-vitro fertilization is banned, and the Personhood Amendment grants rights of life, liberty, and property to every embryo. In a small Oregon fishing town, five very different women navigate these new barriers alongside age-old questions surrounding motherhood, identity, and freedom.
Ro, a single high-school teacher, is trying to have a baby on her own, while also writing a biography of Eivør, a little-known 19th-century female polar explorer. Susan is a frustrated mother of two, trapped in a crumbling marriage. Mattie is the adopted daughter of doting parents and one of Ro's best students, who finds herself pregnant with nowhere to turn. And Gin is the gifted, forest-dwelling homeopath, or "mender," who brings all their fates together when she's arrested and put on trial in a frenzied modern-day witch hunt.
---
Hollywood, 1914. Frances Marion, a young writer desperate for a break, meets "America's Sweetheart," Mary Pickford, already making a name for herself both on and off the screen with her golden curls and lively spirit. Together, these two women will take the movie business by storm.
Mary Pickford becomes known as the "Queen of the Movies"—the first actor to have her name on a movie marquee, and the first to become a truly international celebrity. Mary and her husband, Douglas Fairbanks, were America's first Royal Couple, living in a home more famous that Buckingham Palace. Mary won the first Academy Award for Best Actress in a Talkie and was the first to put her hand and footprints in Grauman's theater sidewalk. Her annual salary in 1919 was $625,000—at a time when women's salaries peaked at $10 a week. Frances Marion is widely considered one of the most important female screenwriters of the 20th century, and was the first writer to win multiple Academy Awards. The close personal friendship between the two stars was closely linked to their professional collaboration and success.
---
Two sisters: Miranda, the older, responsible one, always her younger sister's protector; Lucia, the vibrant, headstrong, unconventional one, whose impulses are huge and, often, life changing. When their mother dies and Lucia starts to hear voices, it's Miranda who must fight for the help her sister needs — even as Lucia refuses to be defined by any doctor's diagnosis.
Determined, impetuous, she plows ahead, marrying a big-hearted Israeli only to leave him, suddenly, to have a baby with a young Latino immigrant. She will move with her new family to Ecuador, but the bitter constant remains: she cannot escape her own mental illness. Lucia lives life on a grand scale, until inevitably, she crashes to earth. And then Miranda must decide, again, whether or not to step in — but this time, Lucia may not want to be saved. The bonds of sisterly devotion stretch across oceans, but what does it take to break them?
---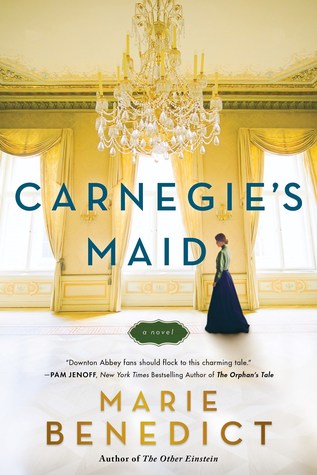 In the industrial 1860s at the dawn of the Carnegie empire, Irish immigrant Clara Kelly finds herself in desperate circumstances. Looking for a way out, she seeks employment as a lady's maid in the home of the prominent businessman Andrew Carnegie. Soon, the bond between Clara and her employer deepens into love. But when Clara goes missing, Carnegie's search for her unearths secrets and revelations that lay the foundation for his lasting legacy. With captivating insight and stunning heart, Carnegie's Maid tells the story of one lost woman who may have spurred Andrew Carnegie's transformation from ruthless industrialist into the world's first true philanthropist.
---
What begins as a manhunt for the missing daughter of a wealthy tech billionaire becomes something altogether different when the young woman's body is discovered in an abandoned warehouse in Kew Gardens, Queens, the head nowhere to be found. It appears there may be two killers on the loose–one responsible for the young woman's death, another responsible for the mutilation. A pair of such dastardly killers requires a team of equally talented investigators. Luckily, both Vincent D'Agosta and Special Agent Pendergast are back in town.
D'Agosta hopes that working a case back on his home turf for the first time in years will reinvigorate the FBI Special Agent and give him an opportunity to flex his investigative might. But neither is prepared to face a killer–or killers–as diabolical as this. It will take all of Pendergast and D'Agosta's intelligence and strength simply to match wits–let alone stay alive.
---
Local author! It's August 2011, and Tropical Storm Irene has just wreaked havoc on Vermont, flooding rivers and destroying homes. One thousand miles away—while tending bar in New Orleans—Vale receives a call and is told that her mother, Bonnie, has disappeared. Despite a years-long estrangement from Bonnie, Vale drops everything and returns home to look for her.
Though the hometown Vale comes back to is not the one she left eight years earlier, she finds herself falling back into the lives of the family she thought she'd long since left behind. As Vale begins her search, the narrative opens up and pitches back and forth in time to follow three generations of women—a farming widow, a back-to-the-land dreamer, and an owl-loving hermit—as they seek love, bear children, and absorb losses. All the while, Vale's search has her unwittingly careening toward a family origin secret more stunning than she ever imagined.
Written with a striking sense of place, Heart Spring Mountain is an arresting novel about returning home, finding hope in the dark, and of the power of the land—and the stories it harbors—to connect and to heal. It's also an absorbing exploration of the small fractures that can make families break-and the lasting ties that bind them together.
---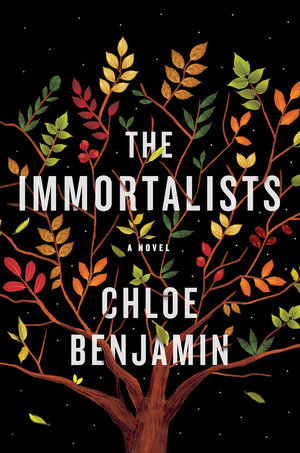 If you were told the date of your death, how would it shape your present?
It's 1969 in New York City's Lower East Side, and word has spread of the arrival of a mystical woman, a traveling psychic who claims to be able to tell anyone the day they will die. The Gold children—four adolescents on the cusp of self-awareness—sneak out to hear their fortunes.
Their prophecies inform their next five decades. Golden-boy Simon escapes to the West Coast, searching for love in '80s San Francisco; dreamy Klara becomes a Las Vegas magician, obsessed with blurring reality and fantasy; eldest son Daniel seeks security as an army doctor post-9/11, hoping to control fate; and bookish Varya throws herself into longevity research, where she tests the boundary between science and immortality.
---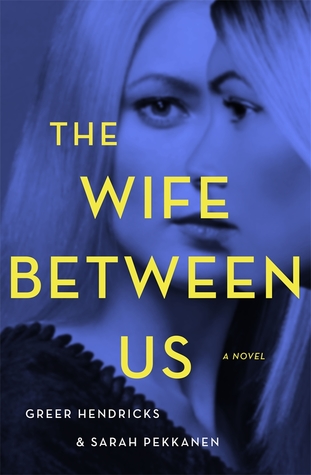 When you read this book, you will make many assumptions.
You will assume you are reading about a jealous ex-wife.
You will assume she is obsessed with her replacement – a beautiful, younger woman who is about to marry the man they both love.
You will assume you know the anatomy of this tangled love triangle.
Assume nothing.
Twisted and deliciously chilling, Greer Hendricks and Sarah Pekkanen's The Wife Between Us exposes the secret complexities of an enviable marriage – and the dangerous truths we ignore in the name of love.
Read between the lies.
---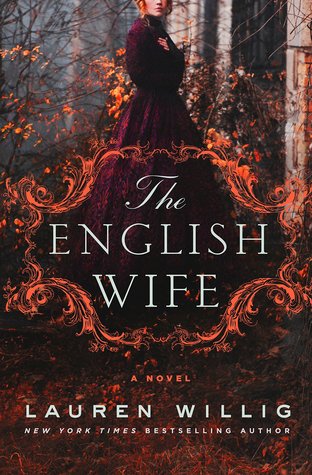 Annabelle and Bayard Van Duyvil live a charmed life: he's the scion of an old Knickerbocker family, she grew up in a Tudor manor in England, they had a whirlwind romance in London, they have three year old twins on whom they dote, and he's recreated her family home on the banks of the Hudson and renamed it Illyria. Yes, there are rumors that she's having an affair with the architect, but rumors are rumors and people will gossip. But then Bayard is found dead with a knife in his chest on the night of their Twelfth Night Ball, Annabelle goes missing, presumed drowned, and the papers go mad. Bay's sister, Janie, forms an unlikely alliance with a reporter to uncover the truth, convinced that Bay would never have killed his wife, that it must be a third party, but the more she learns about her brother and his wife, the more everything she thought she knew about them starts to unravel. Who were her brother and his wife, really? And why did her brother die with the name George on his lips?
---
New Nonfiction!
Discover a gripping and harrowing tale of war and torture from the man who lived it in this powerful memoir by the celebrated war journalist who not only documented over a dozen conflict zones worldwide but was also captured and held hostage by Syrian rebels in 2013.
Capturing history was Jonathan Alpeyrie's job but he never expected to become a news story himself. For a decade, the French‑American photojournalist had weaved in and out of over a dozen conflict zones. He photographed civilians being chased out of their homes, military trucks roving over bullet‑torn battlefields, and too many bodies to count. But on April 29, 2013, during his third assignment to Syria, Alpeyrie was betrayed by his fixer and handed over to a band of Syrian rebels.
For eighty‑one days he was bound, blindfolded, and beaten. Not too far away, President Bashar al‑Assad's forces and those in opposition continued their bitter and bloody civil war. Over the course of his captivity, Alpeyrie kept his spirits up and strove to see, without his camera lenses, the humanity in his captors. He took part in their activities, taught them how to swim, prayed with them, and tried learning their language and culture. He also discovered a dormant faith within himself, one that strengthened him throughout the ordeal.
---
The hidden intelligence of the hormonal cycle and its role in empowering women to succeed sexually, reproductively, and socially.
Hormones don't make women irrational; they help women choose mates, compete with female rivals, produce healthy offspring, and conquer other biological challenges. With fresh insight, Martie Haselton explains how the fertility cycle has evolved over millions of years into a fine-tuned signaling system. Among the fascinating findings: During ovulation, women's attractiveness peaks because their "mate search effort" is turned on. Their walking gait, voice, skin condition, and dance moves are more alluring, and they wear more revealing clothes. They also tend to shop more. Being on the Pill affects women's preferences in men, and PMS may have evolved to get rid of boyfriends with unfit sperm. The research is provocative, but Haselton also presents practical advice for women to use their hormonal cycles to their advantage, helping them achieve success in their relationships, careers, and lives. Groundbreaking and counter-intuitive, HORMONAL will empower women everywhere to embrace their biology.
---
Growing up in rural El Salvador in the wake of the civil war, Ernesto Flores had always had a fascination with the United States, the faraway land of skyscrapers and Nikes, while his identical twin, Raul, never felt that northbound tug. But when Ernesto ends up on the wrong side of the region's brutal gangs he is forced to flee the country, and Raul, because he looks just like his brother, follows close behind–away from one danger and toward the great American unknown.
In this urgent chronicle of contemporary immigration, journalist Lauren Markham follows the seventeen-year-old Flores twins as they make their harrowing journey across the Rio Grande and the Texas desert, into the hands of immigration authorities, and from there to their estranged older brother's custody in Oakland, CA. Soon these unaccompanied minors are navigating a new school in a new language, working to pay down their mounting coyote debt, and facing their day in immigration court, while also encountering the triumphs and pitfalls of life as American teenagers-girls, grades, Facebook-with only each other for support. With intimate access and breathtaking range, Markham offers a coming of age tale that is also a nuanced portrait of Central America's child exodus, an investigation of U.S. immigration policy, and an unforgettable testament to the migrant experience.
---
Connect nature play, outdoor experiences, and STEM learning for young children with activities, real-life examples, and educator resources. Nurture young children's innate tendencies toward exploration, sensory stimulation, and STEM learning when you connect outdoor learning and STEM curriculum. Discover the developmental benefits of outdoor learning and how the rich diversity of settings and materials of nature gives rise to questions and inquiry for deeper learning.
Full of activities, examples, and resources to take the fun of STEM outside, this book will help teachers articulate connections between nature play, outdoor experiences, and STEM learning in young children. Use STEM and nature-based learning to nurture children's curiosity and exploration of the world.
---
 In Ageless Soul, Moore reveals a fresh, optimistic, and rewarding path toward aging, one that need not be feared, but rather embraced and cherished. In Moore's view, aging is the process by which one becomes a more distinctive, complex, fulfilled, loving, and connected person.
Using examples from his practice as a psychotherapist and teacher who lectures widely on the soul of medicine and spirituality, Moore argues for a new vision of aging: as a dramatic series of initiations, rather than a diminishing experience, one that each of us has the tools―experience, maturity, fulfillment―to live out. Subjects include:
*Why melancholy is a natural part of aging, and how to accept it, rather than confuse it with depression
*The vital role of the elder and mentor in the lives of younger people
*The many paths of spiritual growth and learning that open later in life
*Sex and sensuality
*Building new communities and leaving a legacy
Ageless Soul will teach readers how to embrace the richness of experience and how to take life on, accept invitations to new vitality, and feel fulfilled as they get older.
---
We are a small state with a history of making a large impact. We banned billboards and went to great lengths to protect our natural resources, as well as our natural beauty. We'll be damned if we're going to let a man who dyes his hair, cheats workers and has his products made in China dictate to us how life should be. Life in Vermont is already great. A man who lies as easily as the average Vermonter catches fish is not someone we're going to spend much time listening to.
That said, we recognize that we can't ignore him and his actions. Then again, he won't be able to ignore us, either. We're little, but we're loud, and we're not afraid to elect New Yorker, Bernie Sanders, to carry our message nationwide. Mr. Trump may see himself as a western version of Vladimir Putin, but we don't see him as such. He's just a bully used to stiffing banks (Vermonters make their payments), stiffing his subcontractors (we pay them, because we're related to most of them), and treating women poorly (we just know better).
Short of seceding from Union (we've already tried that to no avail), you can be sure that we're not just going to sit back and be bullied, stiffed, railroaded, and abused. That's not our style. Vermonters fight back; always have and always will. We love a good fight and those who challenge soon learn that Vermont generally wins. We're tougher than the bully in the White House and he's about to learn that first hand.
---
Ken Stern doesn't believe that our political world is as binary as either the elector map shows or pundits say. Extensive research has demonstrated that much of the partisan divide in our country is artificial, driven by media, campaign spending, and the increasing isolation of political communities. He believes that chasm can be bridged with a little listening, and a little human contact. To test his idea, the media executive stepped out of his liberal bubble and hit the road, traveling deep into "red" territory.
For one year, he donned the mantle of Republicanism and spent time listening, talking, and praying with Republicans of all stripes—from neocons to traditionalists, fiscal conservatives to social conservatives, moderates to libertarians. With his mind open and his dial tuned to the right, he went looking for rationality, insight, and maybe even persuasion from conservatives across the land.
Republican Like Me reveals what he found. Stern considers the issues that divide and inflame the left and right: immigration, gun control, abortion, the environment and global warming, elitism and the establishment, the government, the "makers" and the "takers," and attitudes toward gender and race. He introduces the people he met and the viewpoints and opinions he heard, and examines their impact on his own long-standing views.
---
Arranged into five sections–In the World, In the Audience, In the Gallery, On the Bookshelf, and Feel Free–this new collection poses questions we immediately recognize. What is The Social Network–and Facebook itself–really about? "It's a cruel portrait of us: 500 million sentient people entrapped in the recent careless thoughts of a Harvard sophomore." Why do we love libraries? "Well-run libraries are filled with people because what a good library offers cannot be easily found elsewhere: an indoor public space in which you do not have to buy anything in order to stay." What will we tell our granddaughters about our collective failure to address global warming? "So I might say to her, look: the thing you have to appreciate is that we'd just been through a century of relativism and deconstruction, in which we were informed that most of our fondest-held principles were either uncertain or simple wishful thinking, and in many areas of our lives we had already been asked to accept that nothing is essential and everything changes–and this had taken the fight out of us somewhat."
---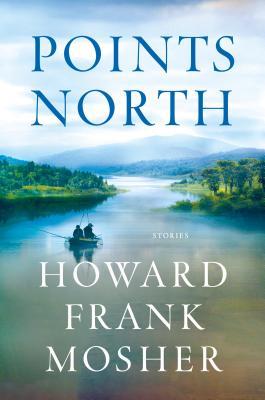 Upon his passing in January 2017, Howard Frank Mosher was recognized as one of America's most acclaimed writers. His fiction set in the world of Vermont's fabled Northeast Kingdom chronicles the intertwining family histories of the natives, wanderers, outcasts, and others who settled in this ethereal place. In its obituary, The New York Times wrote, "Mr. Mosher's fictional Kingdom County, Vt., became his New England version of Faulkner's Yoknapatawpha County."
In Points North, completed just weeks before his death, Mosher presents a brilliant, lovingly-evoked collection of stories that center around the Kinneson family, ranging over decades of their history in the Kingdom. From a loquacious itinerant preacher who beguiles the reticent farmers and shopkeepers of a small New England town, to a proposed dam that threatens the river that Kinneson men have fished for generations, the scandalous secret of a romance and its violent consequences, and a young man's seemingly fruitless search for love—Points North is a full-hearted, gently-comic, and beautifully-written last gift to the readers who treasure Howard Frank Mosher.
---
Everyone thought they knew Aaron Hernandez. He was an NFL star who made the game of football look easy. Until he became the prime suspect in a gruesome murder. But who was Aaron Hernandez, really?
Rich with in-depth, on-the-ground investigative reporting that gives readers a front row seat to Hernandez's tumultuous downward spiral, THE PATRIOT will reveal the unvarnished truth behind the troubled star, with first-person accounts and untold stories–from his hometown of Bristol, CT to his college days in Gainesville, FL to the Patriots' NFL locker room where he ascended to stardom, to the prison where Hernandez spent his final days. Packed with the shocking details of a true crime masterpiece and the pacing of a suspenseful thriller, THE PATRIOT answers the questions that everyone is asking about Aaron Hernandez.
---
Innately curious, infants and toddlers love to explore, investigate, and discover—making the earliest years a perfect time to begin teaching the foundations of STEM. This book defines what science, technology, engineering, and math education looks like for this age group, and why it is so vital for children to develop STEM knowledge. Expand your understanding of STEM to lay the foundation for children to develop skills in critical thinking, communication, collaboration, and creativity.
This book supplies fifty play-based developmentally appropriate activities for introducing STEM. All activities include extensions, inquiry questions, and tips on how to help parents strengthen children's learning at hom
---
Oliver Sacks, a scientist and a storyteller, is beloved by readers for the extraordinary neurological case histories (Awakenings, An Anthropologist on Mars) in which he introduced and explored many now familiar disorders–autism, Tourette's syndrome, face blindness, savant syndrome. He was also a memoirist who wrote with honesty and humor about the remarkable and strange encounters and experiences that shaped him (Uncle Tungsten, On the Move, Gratitude). Sacks, an Oxford-educated polymath, had a deep familiarity not only with literature and medicine but with botany, animal anatomy, chemistry, the history of science, philosophy, and psychology. The River of Consciousness is one of two books Sacks was working on up to his death, and it reveals his ability to make unexpected connections, his sheer joy in knowledge, and his unceasing, timeless project to understand what makes us human.
---
In "I Don't Know," Corrigan wrestles to make peace with uncertainty, whether it's over expected invitations that never come or a friend's agonizing infertility. In "No," she admires her mother's ability to set boundaries, her liberating willingness to be unpopular. In "Tell Me More," she learns something important about listening from a facialist named Tish. And in "I Was Wrong," she comes clean about her disastrous role in a family fight–and explains why saying sorry may not be enough. With refreshing candor, a deep well of empathy, and her signature desire to understand "the thing behind the thing," Corrigan swings in this insightful book between meditations on life with a preoccupied husband and two mercurial teenage daughters to profound observations on love and loss.
In channeling the characteristically streetwise, ever-relatable voice that has defined Corrigan's work, Tell Me More is a meaningful, touching take on the power of the right words at the right moment to change everything.
---
For 25 years, Dr. Pietro Bartolo has run the lone medical clinic on the Italian island of Lampedusa. In that time he has rescued, welcomed, and cared for many of the hundreds of thousands of desperate migrants from the Middle East and Africa who have washed up on the island's shores. In this inspiring account of his life and work, Bartolo shares his quiet dignity, unshakable moral center, and inspirational message—"We can't and we won't be governed by our fears." The book is filled with Bartolo's unforgettable tales of pain and hope, moving stories of those who didn't make it and those who did. Tears of Salt is both a lasting work of literature and an intimate portrait and fresh perspective on a signal crisis of our time.
---
In November 2014, thirteen members of the Biden family gathered on Nantucket for Thanksgiving, a tradition they had been celebrating for the past forty years; it was the one constant in what had become a hectic, scrutinized, and overscheduled life. The Thanksgiving holiday was a much-needed respite, a time to connect, a time to reflect on what the year had brought, and what the future might hold. But this year felt different from all those that had come before. Joe and Jill Biden's eldest son, Beau, had been diagnosed with a malignant brain tumor fifteen months earlier, and his survival was uncertain. "Promise me, Dad," Beau had told his father. "Give me your word that no matter what happens, you're going to be all right." Joe Biden gave him his word.
Promise Me, Dad chronicles the year that followed, which would be the most momentous and challenging in Joe Biden's extraordinary life and career. Vice President Biden traveled more than a hundred thousand miles that year, across the world, dealing with crises in Ukraine, Central America, and Iraq. When a call came from New York, or Capitol Hill, or Kyiv, or Baghdad — Joe, I need your help — he responded. For twelve months, while Beau fought for and then lost his life, the vice president balanced the twin imperatives of living up to his responsibilities to his country and his responsibilities to his family. And never far away was the insistent and urgent question of whether he should seek the presidency in 2016.
The year brought real triumph and accomplishment, and wrenching pain. But even in the worst times, Biden was able to lean on the strength of his long, deep bonds with his family, on his faith, and on his deepening friendship with the man in the Oval Office, Barack Obama.
---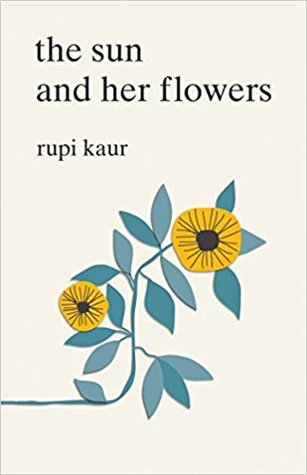 From Rupi Kaur, the #1 New York Times bestselling author of milk and honey, comes her long-awaited second collection of poetry. A vibrant and transcendent journey about growth and healing. Ancestry and honoring one's roots. Expatriation and rising up to find a home within yourself.
Divided into five chapters and illustrated by Kaur, the sun and her flowers is a journey of wilting, falling, rooting, rising, and blooming. A celebration of love in all its forms.
---
milk and honey is a collection of poetry and prose about survival. It is about the experience of violence, abuse, love, loss, and femininity. It is split into four chapters, and each chapter serves a different purpose, deals with a different pain, heals a different heartache. milk and honey takes readers through a journey of the most bitter moments in life and finds sweetness in them because there is sweetness everywhere if you are just willing to look.
---
From the author:
"For the last two years, I've interviewed more than 200 world-class performers for my podcast, The Tim Ferriss Show. The guests range from super celebs (Jamie Foxx, Arnold Schwarzenegger, etc.) and athletes (icons of powerlifting, gymnastics, surfing, etc.) to legendary Special Operations commanders and black-market biochemists. For most of my guests, it's the first time they've agreed to a two-to-three-hour interview. This unusual depth has helped make The Tim Ferriss Show the first business/interview podcast to pass 100 million downloads.
"This book contains the distilled tools, tactics, and 'inside baseball' you won't find anywhere else. It also includes new tips from past guests, and life lessons from new 'guests' you haven't met.
"What makes the show different is a relentless focus on actionable details. This is reflected in the questions. For example: What do these people do in the first sixty minutes of each morning? What do their workout routines look like, and why? What books have they gifted most to other people? What are the biggest wastes of time for novices in their field? What supplements do they take on a daily basis?
"I don't view myself as an interviewer. I view myself as an experimenter. If I can't test something and replicate results in the messy reality of everyday life, I'm not interested.
"Everything within these pages has been vetted, explored, and applied to my own life in some fashion. I've used dozens of the tactics and philosophies in high-stakes negotiations, high-risk environments, or large business dealings. The lessons have made me millions of dollars and saved me years of wasted effort and frustration.
"I created this book, my ultimate notebook of high-leverage tools, for myself. It's changed my life, and I hope the same for you."
---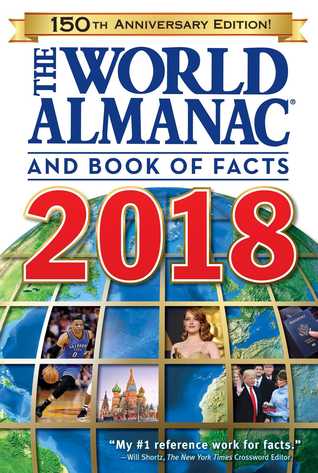 The World Almanac® and Book of Facts is America's top-selling reference book of all time, with more than 82 million copies sold. Since 1868, this compendium of information has been theauthoritative source for all your entertainment, reference, and learning needs. The 150th anniversary edition celebrates its illustrious history while keeping an eye on the future. Praised as a "treasure trove of political, economic, scientific and educational statistics and information" by The Wall Street Journal, The World Almanac and Book of Facts will answer all of your trivia needs—from history and sports to geography, pop culture, and much more.
---
An affair: it can rob a couple of their relationship, their happiness, their very identity. And yet, this extremely common human experience is so poorly understood. What are we to make of this time-honored taboo—universally forbidden yet universally practiced? Why do people cheat—even those in happy marriages? Why does an affair hurt so much? When we say infidelity, what exactly do we mean? Do our romantic expectations of marriage set us up for betrayal? Is there such a thing as an affair-proof marriage? Is it possible to love more than one person at once? Can an affair ever help a marriage? Perel weaves real-life case stories with incisive psychological and cultural analysis in this fast-paced and compelling book.
For the past ten years, Perel has traveled the globe and worked with hundreds of couples who have grappled with infidelity. Betrayal hurts, she writes, but it can be healed. An affair can even be the doorway to a new marriage—with the same person. With the right approach, couples can grow and learn from these tumultuous experiences, together or apart.
Affairs, she argues, have a lot to teach us about modern relationships—what we expect, what we think we want, and what we feel entitled to. They offer a unique window into our personal and cultural attitudes about love, lust, and commitment. Through examining illicit love from multiple angles, Perel invites readers into an honest, enlightened, and entertaining exploration of modern marriage in its many variations.
---
Maude Julien's childhood was defined by the iron grip of her father, who was convinced his daughter was destined for great deeds. His plan began when he adopted Maude's mother and indoctrinated her with his esoteric ideals. Her mission was to give him a daughter as blonde as she was, and then to take charge of the child's education. That child was Maude, on whom her father conducted his outrageous experiment—to raise the perfect 'super-human' being.
The three lived in an isolated mansion in northern France, where her father made her undergo endless horrifying endurance tests. Maude had to hold an electric fence without flinching. Her parents locked her in a cellar overnight and ordered her to sit still on a stool in the dark, contemplating death, while rats scurried around her feet.
How did this girl, with her loveless and lonely childhood, emerge so unscathed, so full of the empathy that was absent in her childhood? How did she manage to escape?
Maude was sustained by her love of nature and animals and her passion for literature. In writing this memoir, Maude Julien shows that it is possible to overcome severe trauma. She recounts her chilling and deeply moving story in a compelling and compassionate voice.
---
From the beet fields of North Dakota to the wilderness campgrounds of California to an Amazon warehouse in Texas, people who once might have kicked back to enjoy their sunset years are hard at work. Underwater on mortgages or finding that Social Security comes up short, they're hitting the road in astonishing numbers, forming a new community of nomads: RV and van-dwelling migrant laborers, or "workampers."
Building on her groundbreaking Harper's cover story, The End of Retirement, which brought attention to these formerly settled members of the middle class, Jessica Bruder follows one such RVer, Linda, between physically taxing seasonal jobs and reunions of her new van-dweller family, or "vanily." Bruder tells a compelling, eye-opening tale of both the economy's dark underbelly and the extraordinary resilience, creativity, and hope of these hardworking, quintessential Americans—many of them single women—who have traded rootedness for the dream of a better life.
---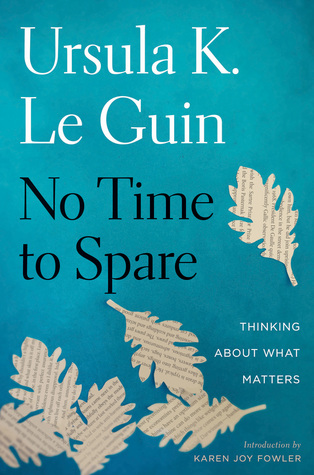 Ursula K. Le Guin has taken readers to imaginary worlds for decades. Now she's in the last great frontier of life, old age, and exploring new literary territory: the blog, a forum where her voice—sharp, witty, as compassionate as it is critical—shines. No Time to Spare collects the best of Ursula's blog, presenting perfectly crystallized dispatches on what matters to her now, her concerns with this world, and her wonder at it.
On the absurdity of denying your age, she says, "If I'm ninety and believe I'm forty-five, I'm headed for a very bad time trying to get out of the bathtub." On cultural perceptions of fantasy: "The direction of escape is toward freedom. So what is 'escapism' an accusation of?" On her new cat: "He still won't sit on a lap…I don't know if he ever will. He just doesn't accept the lap hypothesis." On breakfast: "Eating an egg from the shell takes not only practice, but resolution, even courage, possibly willingness to commit crime." And on all that is unknown, all that we discover as we muddle through life: "How rich we are in knowledge, and in all that lies around us yet to learn. Billionaires, all of us."
---
In 1917, Arthur Herman examines one crucial year and the two figures at its center who would set the course of modern world history: Woodrow Wilson and Vladimir Lenin. Though they were men of very different backgrounds and experiences, Herman reveals how Wilson and Lenin were very much alike. Both rose to supreme power, one through a democratic election; the other through violent revolution. Both transformed their countries by the policies they implemented, and the crucial decisions they made. Woodrow Wilson, a champion of democracy, capitalism, and the international order, steered America's involvement in World War I. Lenin, a communist revolutionary and advocate for the proletariat, lead the Bolsheviks' overthrow of Russia's earlier democratic revolution that toppled the Czar, and the establishment of a totalitarian Soviet Union.Men of opposing ideals and actions, each was idolized by millions-and vilified and feared by millions more. Though they would never meet, these two world leaders came to see in the other the evils of the world each sought to eradicate. In so doing, both would unleash the forces that still dominate our world, and that continue to shape its future from nationalism and Communism to today's maps of the Middle East, Asia, and Eastern Europe. In this incisive, fast-paced history, Herman brilliantly explores the birth of a potent rivalry between two men who rewrote the rules of geopolitics-and the moment, one hundred years ago, when our contemporary world began.
---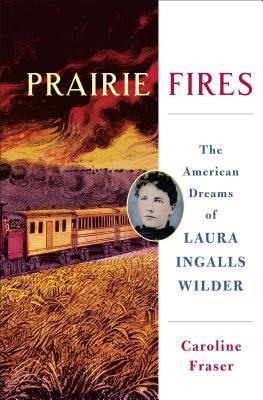 Millions of readers of Little House on the Prairie believe they know Laura Ingalls–the pioneer girl who survived blizzards and near-starvation on the Great Plains, and the woman who wrote the famous autobiographical books. But the true story of her life has never been fully told. The Little House books were not only fictionalized but brilliantly edited, a profound act of myth-making and self-transformation. Now, drawing on unpublished manuscripts, letters, diaries, and land and financial records, Caroline Fraser–the editor of the Library of America edition of the Little House series–masterfully fills in the gaps in Wilder's biography, setting the record straight regarding charges of ghostwriting that have swirled around the books and uncovering the grown-up story behind the most influential childhood epic of pioneer life.
Set against nearly a century of epochal change, from the Homestead Act and the Indian Wars to the Dust Bowl and the Great Depression, Wilder's dramatic life provides a unique perspective on American history and our national mythology of self-reliance. Settling on the frontier amidst land-rush speculation, Wilder's family encountered Biblical tribulations of locusts and drought, fire and ruin. Deep in debt after a series of personal tragedies, including the loss of a child and her husband's stroke, Wilder uprooted herself again, crisscrossing the country and turning to menial work to support her family. In middle age, she began writing a farm advice column, prodded by her self-taught journalist daughter. And at the age of sixty, after losing nearly everything in the Depression, she turned to children's books, recasting her hardscrabble childhood as a triumphal vision of homesteading–and achieving fame and fortune in the process, in one of the most astonishing rags-to-riches stories in American letters.
---
MEN TODAY face a growing health crisis. More than twenty million nationwide are affected by a prostate health issue, and more than two hundred thousand are diagnosed with prostate cancer every year. Many of these problems are preventable because they are related to the chronic diseases of age associated with poor health choices. Dr. H. Ballentine Carter is a preeminent expert in the diagnosis and management of prostate disease, and he believes that it's never too late—or too early—to make important changes to improve and maintain overall prostate health. Dr. Carter provides men of all ages the one resource that details what needs to be done when in crisis, but more important, he supplies crucial advice about how to prevent a prostate crisis from ever occurring.
Whether a man is in his twenties, thirties, or sixties, he is one day closer to being told he has a prostate problem. But positive lifestyle changes that incorporate diet, exercise, and health maintenance can significantly lower those odds. Filled with simple and nutritious recipes, easy-to-follow workout routines, and a straightforward approach to demystifying the complex medical jargon of prostate disease, The Whole Life Prostate Book is an empowering manual for maintaining optimal health throughout a man's life.
---