New Books for Young Adults!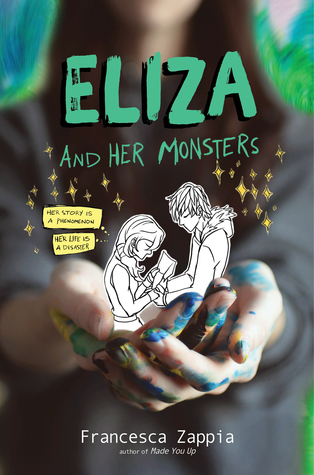 In the real world, Eliza Mirk is shy, weird, and friendless. Online, she's LadyConstellation, the anonymous creator of the wildly popular webcomic Monstrous Sea. Eliza can't imagine enjoying the real world as much as she loves the online one, and she has no desire to try.
Then Wallace Warland, Monstrous Sea's biggest fanfiction writer, transfers to her school. Wallace thinks Eliza is just another fan, and as he draws her out of her shell, she begins to wonder if a life offline might be worthwhile.
But when Eliza's secret is accidentally shared with the world, everything she's built—her story, her relationship with Wallace, and even her sanity—begins to fall apart.
---
As a gay child of straight parents, Andrew Solomon was born with a condition that was considered an illness, but it became a cornerstone of his identity. While reporting on the explosion of Deaf pride in the 1990s, he began to consider illness and identity as a continuum with shifting boundaries. Spurred by the disability-rights movement and empowered by the Internet, communities with such "horizontal identities" are challenging expectations and norms.
Their stories begin in families coping with extreme difference: dwarfism, Down syndrome, autism, multiple severe disabilities, or prodigious genius; children conceived in rape, or who identify as transgender; children who develop schizophrenia or commit serious crimes. The adage asserts that the apple doesn't fall far from the tree, but in Solomon's explorations, some apples fall on the other side of the world.
For ten years, interviewing more than 250 families, Solomon has observed not just how some families learn to deal with exceptional children, but also how they find profound meaning in doing so. An utterly original thinker, Solomon mines the eloquence of ordinary people who have somehow summoned hope and courage in the face of heartbreaking prejudice and almost unimaginable difficulty.
---
Vanessa Montello, the Senior Editor of Glow–the most elite fashion magazine in the world– is beautiful, smart, ambitious, and has worked damn hard to get where she is in her career. The one thing Vanessa doesn't have; love. After writing numerous articles about being dumped, and interviewing hundreds of men and woman with broken hearts, she feels as though we now live in a world where true love is utterly non-existant. That is until her boss– CEO of Glow– Mrs. McGurthy has an idea for only the hottest article Glow has ever seen. Vanessa must become a 'player', and who would be better than Mrs. Mcgurthy's ignorant, crude, and downright disrespectful nephew Ben to teach her the 'Player Codes'? Follow Vanessa and Ben's hilarious journey as one minute he makes her want to rip her hair out, and then the next she wants to ravish him- in a good way. What will happen when you mix Vanessa, Ben and the men who succumb to Vanessa's 'player' ways? ONE HOT MESS…
---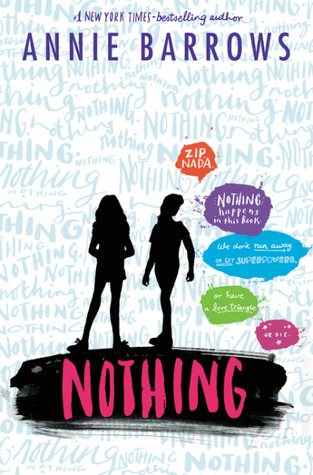 Nothing ever happens to Charlotte and Frankie. Their lives are nothing like the lives of the girls they read about in their YA novels. They don't have flowing red hair and hot romantic encounters never happen—let alone meeting a true soul mate. They just go to high school and live at home with their parents, who are pretty normal, all things considered. But when Charlotte decides to write down everything that happens during their sophomore year to prove that nothing happens and there is no plot or character development in real life, she's surprised to find that being fifteen isn't as boring as she thought. It's weird, heartbreaking, silly, and complicated. And maybe, just perfect.
---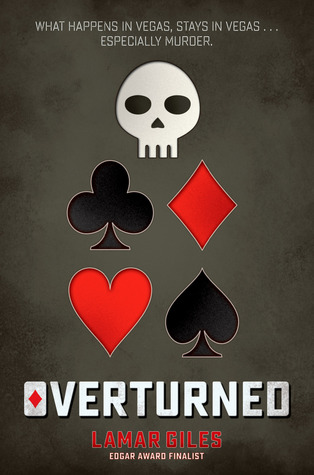 Nikki Tate is infamous, even by Las Vegas standards. Her dad is sitting on death row, convicted of killing his best friend in a gambling dispute turned ugly. And for five years, he's maintained his innocence. But Nikki wants no part of that. She's been working on Operation Escape Vegas: playing in illegal card games so she can save up enough money to get out come graduation day.
Then her dad's murder conviction is overturned. The new evidence seems to come out of nowhere and Nikki's life becomes a mess when he's released from prison. Because the dad who comes home is not the dad she remembers. And he's desperately obsessed with finding out who framed him—and why.
As her dad digs into the seedy underbelly of Vegas, the past threatens everything and Nikki is drawn into his deadly hunt for the truth. But in the city of sin, some sinners will do anything to keep their secrets, and Nikki soon finds herself playing for the biggest gamble ever—her life.
---
In 1865, the Civil War was winding down and the country was reeling from Lincoln's assassination. Thousands of Union soldiers, released from Confederate prisoner-of-war camps, were to be transported home on the steamboat Sultana. With a profit to be made, the captain rushed repairs to the boat so the soldiers wouldn't find transportation elsewhere. More than 2,000 passengers boarded in Vicksburg, Mississippi . . . on a boat with a capacity of 376. The journey was violently interrupted when the boat's boilers exploded, plunging the Sultana into mayhem; passengers were bombarded with red-hot iron fragments, burned by scalding steam, and flung overboard into the churning Mississippi. Although rescue efforts were launched, the survival rate was dismal — more than 1,500 lives were lost. In a compelling, exhaustively researched account, renowned author Sally M. Walker joins the ranks of historians who have been asking the same question for 150 years: who (or what) was responsible for the Sultana's disastrous fate?
---
Blade never asked for a life of the rich and famous. In fact, he'd give anything not to be the son of Rutherford Morrison, a washed-up rock star and drug addict with delusions of a comeback. Or to no longer be part of a family known most for lost potential, failure, and tragedy. The one true light is his girlfriend, Chapel, but her parents have forbidden their relationship, assuming—like many—that Blade will become just like his father.
In reality, the only thing Blade has in common with Rutherford is the music that lives inside them. But not even the songs that flow through Blade's soul are enough when he's faced with two unimaginable realities: the threat of losing Chapel forever, and the revelation of a long-held family secret, one that leaves him questioning everything he thought was true. All that remains is a letter and a ticket to Ghana—both of which could bring Blade the freedom and love he's been searching for, or leave him feeling even more adrift.
---
Jason Zhou survives in a divided society where the elite use their wealth to buy longer lives. The rich wear special suits that protect them from the pollution and viruses that plague the city, while those without suffer illness and early deaths. Frustrated by his city's corruption and still grieving the loss of his mother, who died as a result of it, Zhou is determined to change things, no matter the cost.
With the help of his friends, Zhou infiltrates the lives of the wealthy in hopes of destroying the international Jin Corporation from within. Jin Corp not only manufactures the special suits the rich rely on, but they may also be manufacturing the pollution that makes them necessary.
Yet the deeper Zhou delves into this new world of excess and wealth, the more muddled his plans become. And against his better judgment, Zhou finds himself falling for Daiyu, the daughter of Jin Corp's CEO. Can Zhou save his city without compromising who he is or destroying his own heart?
---
Stay away from the woods…
When Silla and Nori arrive at their aunt's home, it's immediately clear that the manor is cursed. The endless creaking of the house at night and the eerie stillness of the woods surrounding them would be enough of a sign, but there are secrets too—questions that Silla can't ignore: Why does it seem that, ever since they arrived, the trees have been creeping closer? Who is the beautiful boy who's appeared from the woods? And who is the tall man with no eyes who Nori plays with in the basement at night… a man no one else can see?
---
Eleven-year-old Malcolm Polstead and his dæmon, Asta, live with his parents at the Trout Inn near Oxford. Across the River Thames (which Malcolm navigates often using his beloved canoe, a boat by the name of La Belle Sauvage) is the Godstow Priory where the nuns live. Malcolm learns they have a guest with them, a baby by the name of Lyra Belacqua . . .
---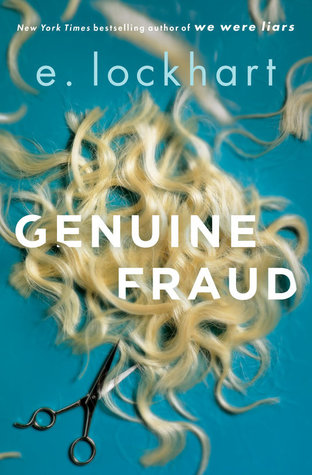 The story of a young woman whose diabolical smarts are her ticket into a charmed life. But how many times can someone reinvent themselves? You be the judge.
Imogen is a runaway heiress, an orphan, a cook, and a cheat.
Jule is a fighter, a social chameleon, and an athlete.
An intense friendship. A disappearance. A murder, or maybe two.
A bad romance, or maybe three.
Blunt objects, disguises, blood, and chocolate. The American dream, superheroes, spies, and villains.
A girl who refuses to give people what they want from her.
A girl who refuses to be the person she once was.
---
This profoundly moving memoir is the remarkable and inspiring true story of Sandra Uwiringyimana, a girl from the Democratic Republic of the Congo who tells the tale of how she survived a massacre, immigrated to America, and overcame her trauma through art and activism.
Sandra was just ten years old when she found herself with a gun pointed at her head. She had watched as rebels gunned down her mother and six-year-old sister in a refugee camp. Remarkably, the rebel didn't pull the trigger, and Sandra escaped.
Thus began a new life for her and her surviving family members. With no home and no money, they struggled to stay alive. Eventually, through a United Nations refugee program, they moved to America, only to face yet another ethnic disconnect. Sandra may have crossed an ocean, but there was now a much wider divide she had to overcome. And it started with middle school in New York.
In this memoir, Sandra tells the story of her survival, of finding her place in a new country, of her hope for the future, and how she found a way to give voice to her people.
---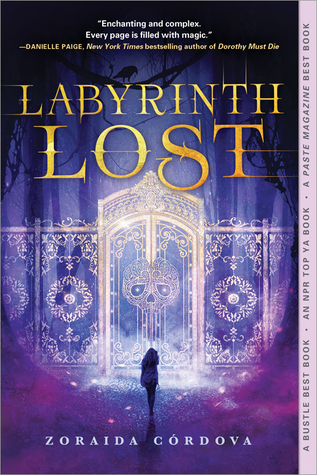 I was chosen by the Deos. Even gods make mistakes.
Alex is a bruja, the most powerful witch in a generation…and she hates magic. At her Deathday celebration, Alex performs a spell to rid herself of her power. But it backfires. Her whole family vanishes into thin air, leaving her alone with Nova, a brujo she can't trust, but who may be Alex's only chance at saving her family.
---
Nominated for the National Book Award | PW and SLJ Best Book of the Year Lists | Six starred reviews: ★ Horn Book ★ School Library Journal ★ Publishers Weekly ★ Booklist ★ Shelf Awareness ★ VOYA
Five girls. Three generations. One great American love story. You Bring the Distant Near explores sisterhood, first loves, friendship, and the inheritance of culture–for better or worse. Ranee, worried that her children are losing their Indian culture; Sonia, wrapped up in a forbidden biracial love affair; Tara, seeking the limelight to hide her true self; Shanti, desperately trying to make peace in the family; Anna, fighting to preserve her Bengali identity–award-winning author Mitali Perkins weaves together a sweeping story of five women at once intimately relatable and yet entirely new.