New Books for Young Adults!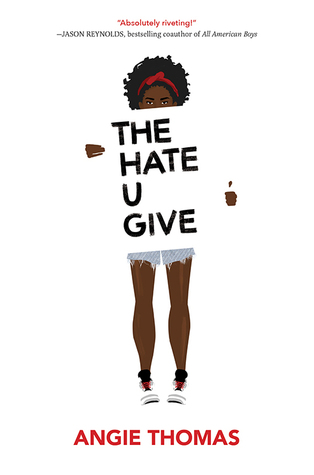 Sixteen-year-old Starr Carter moves between two worlds: the poor neighborhood where she lives and the fancy suburban prep school she attends. The uneasy balance between these worlds is shattered when Starr witnesses the fatal shooting of her childhood best friend Khalil at the hands of a police officer. Khalil was unarmed.
Soon afterward, his death is a national headline. Some are calling him a thug, maybe even a drug dealer and a gangbanger. Protesters are taking to the streets in Khalil's name. Some cops and the local drug lord try to intimidate Starr and her family. What everyone wants to know is: what really went down that night? And the only person alive who can answer that is Starr.
But what Starr does or does not say could upend her community. It could also endanger her life.
---
He's
not asking for much. All Gregor Maravilla wants to do is feed all of the starving children on the planet. So when he's selected to join Camp Save the World, a special summer program for teenage activists from all over the country to champion their cause, Gregor's sure he's on the path to becoming Someone Great.
But then a prize is announced. It will be awarded at the end of summer to the activist who shows the most promise in their campaign. Gregor's sure he has the prize in the bag, especially compared to some of the other campers' campaigns. Like Eat Dirt, a preposterous campaign started by Ashley Woodstone, a famous young actor who most likely doesn't even deserve to be at the camp. Everywhere Gregor goes, Ashley seems to show up ready to ruin things. Plus, the prize has an unforeseen side effect, turning a quiet summer into cutthroat warfare where campers stop focusing on their own campaigns and start sabotaging everyone else's.